Academic excellence
Our academic quality is demonstrated, extended, recognized, sought-after and heralded, and our education ecosystem is driven by devoted and talented faculty who work collaboratively, resourcefully and creatively to enhance our dynamic course offerings, programs and research, as well as the applied learning experiences we provide our students.
---
Faculty contributions
Our professors earned significant recognition in 2015-16 – a year highlighted by many contributions and academic offerings. Here is a sampling: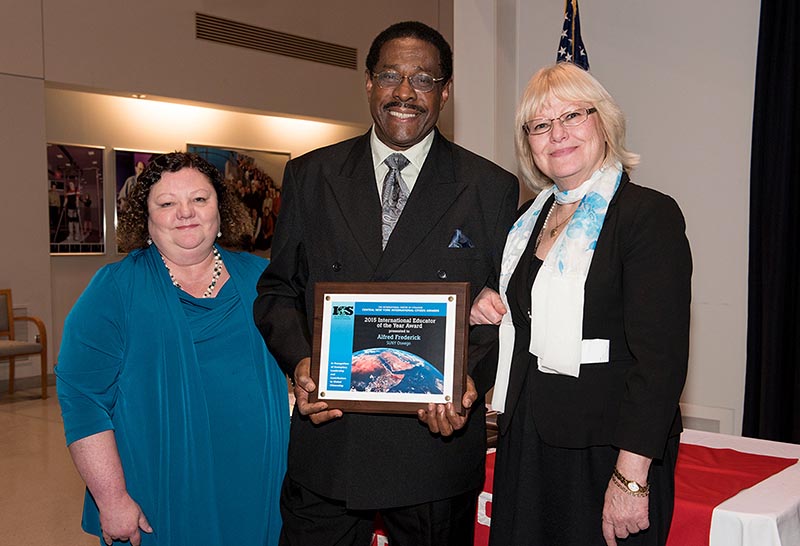 Distinguished Service Professor of Education Alfred Frederick received the International Center of Syracuse's 2015 Outstanding International Educator Award. The award recognizes and honors an outstanding individual whose lifetime achievement has deepened Central New York's connections to the rest of the world and has had a lasting global impact, according to the center. Frederick was recognized for his efforts in creating meaningful ties between Central New York and the communities of Benin and Brazil through effective educational projects.
SUNY Oswego management and marketing professor Barry A. Friedman, an accomplished researcher specializing in business organizational behavior and human resource management, earned a Fulbright Specialist grant to teach a business ethics and corporate social responsibility seminar at the Hamburg School of Business Administration in Germany.
Jaclyn Schildkraut of Oswego's public justice faculty co-authored a book — "Mass Shootings: Media, Myths, and Realities" — that probes myths and hysteria provoked by mass shootings, and puts into context the statements often heard and read in the media about the prevalence and frequency of these deadly attacks in the United States.
From domestic violence, concussions and on-field assaults to video gaming, fantasy sports and online gambling, SUNY Oswego's Tim Delaney, professor and chair of the sociology department, and co-author Tim Madigan of St. John Fisher College teamed to update "The Sociology of Sports: An Introduction" for the latest generation of students and fans.
The Eastern Communication Association (ECA) honored communication studies department chair Mary C. Toale as an ECA Teaching Fellow at its 2016 annual conference in Baltimore. The designation recognizes a distinguished career of teaching excellence in the field of communication.
Helen J. Knowles, political science faculty member, co-edited and helped write "Judging Free Speech," a new book exploring the First Amendment opinions of nine key justices over the course of 100 years of Supreme Court decisions.
---
Faculty by the numbers
82% classes taught by full-time faculty
60% of faculty members are full time
20.8% of faculty are from underrepresented groups
---
Innovative fields of study
SUNY Oswego's School of Education unveiled a new master of science degree in education this past year to fill a demonstrated workforce need—regionally, across the state and nationally—for teachers of special education in grades 7 to 12. The new master's degree will lead to initial state certification for generalist special-education teachers—those who can co-teach in a variety of subject areas—in middle and high schools.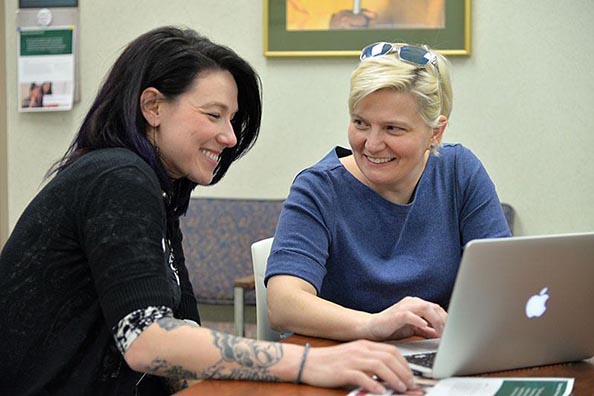 A graduate degree in strategic communication launched in 2015-16, adding a master's-level program that will encompass many potential career paths across multiple disciplines. Candidates completing the degree in strategic communication will gain heightened knowledge and a sharpened skill set in producing effective and appropriate messages to create change, solve problems, influence others, highlight important issues within specific environments or strategically communicate with individuals at all levels of an organization.
We also added a new minor in graphic design in the fall 2015, providing the tools for visual communication, visual literacy and problem solving to students in disciplines across campus. Accredited by the National Association of Schools of Art and Design, the art department added the new minor to equip students to identify methods, tools and strategies for design planning, production, publication and distribution; develop technical, typographic, perceptual and visual organization skills; and evaluate design solutions using the elements and principles of design.
The state approved a new online graduate certificate program at SUNY Oswego in behavioral forensics, a multidisciplinary field that relates human behavior to the criminal justice system. The post-baccalaureate certificate program provides opportunities for law enforcement, court, corrections, mental health counseling and other professionals to advance their knowledge about the signs and motivators of behavior in those within or headed toward the criminal justice system.
Connecting academics to the workforce
The college earned three SUNY High Needs grants—a competitive grant program that funds academic programs that connect directly to specific workforce needs of New York state—to expand programs in human development, health services administration, and biomedical and health informatics.
The master of business administration in health services administration received a grant for promotion and marketing to "develop tomorrow's health care leaders." SUNY Oswego's master of business administration (MBA) in health services administration targets mid-career health care professionals as well as people in other sectors wishing to make the switch to health care. The program meets the increased need for the efficient and effective delivery of services in the health care sector, a large and growing industry and is timely for Central New York -- a region that has a concentration of health care-related organizations.
Two additional grants were awarded to expand the undergraduate human development program "to meet the need for community and social service workers" and a second year of support for Oswego's proposed new biomedical and health informatics master's degree program.
Spotlight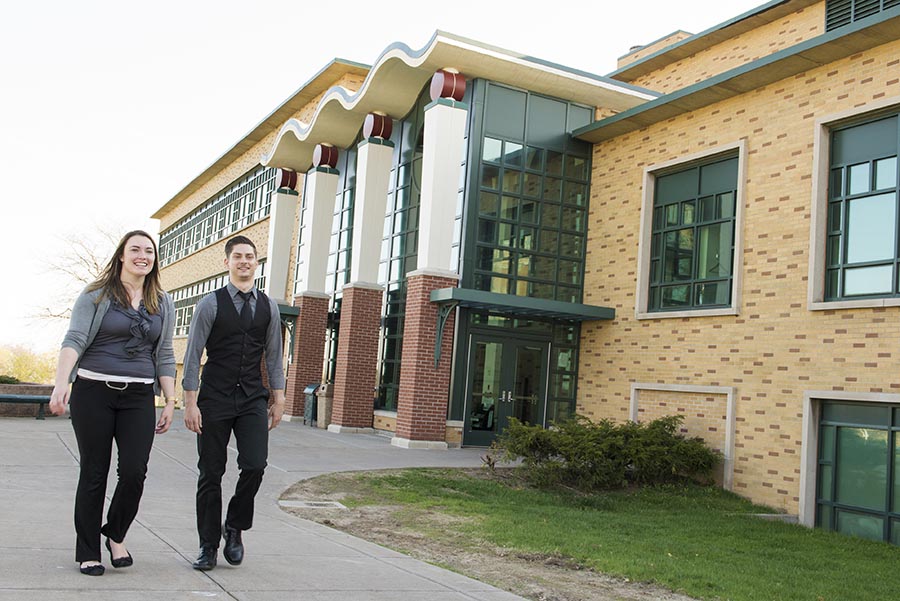 High rankings for School of Business
SUNY Oswego's online MBA tied for 20th among online master of business administration programs nationally—and the highest of any institution in New York state—according to U.S. News' 2016 "Best Online Degree Programs: MBA" rankings published Jan. 12, 2016. Oswego's School of Business was the only public school in New York to crack the list's top 100 online graduate business programs.
"The U.S. News & World Report ranking is an affirmation of the quality of our online MBA program. The ranking is based on measures of student engagement, admissions selectivity, peer reputation, faculty credentials, student services and technology," said Richard Skolnik, dean of Oswego's School of Business.
"Our ranking reflects the expertise of our faculty, the support services provided by the MBA Office, the quality of our MBA students, the expertise of the Extended Learning instructional design team, and the commitment to online learning provided by the college," Skolnik said. "Our nationally ranked online MBA program provides educational access to individuals who because of work, family or location are unable to enroll in classroom-based programs."
In addition, The Princeton Review named the School of Business at SUNY Oswego among the nation's most outstanding MBA-granting business schools for the 12th consecutive year. The private education services company features SUNY Oswego in its new book "The Best 295 Business Schools"—2016 Edition.