Lending a Helping Hand
The Students Helping Oz Peers project—or SHOP for short—opened its pantry in October 2016 and provides campus members with non-perishable foods, gently used clothing, and toiletries. This was a collaborative effort between students and areas on campus that recognized the growing need of food insecurity of our students. 
SHOP also supplies various sexual health products to students for free!
SHOP is located in room 3 in the basement of Penfield Library, and is available to all SUNY Oswego students, faculty, and staff in need. Providing a private location in the center of campus allows any students—traditional and non-traditional—to utilize the pantry.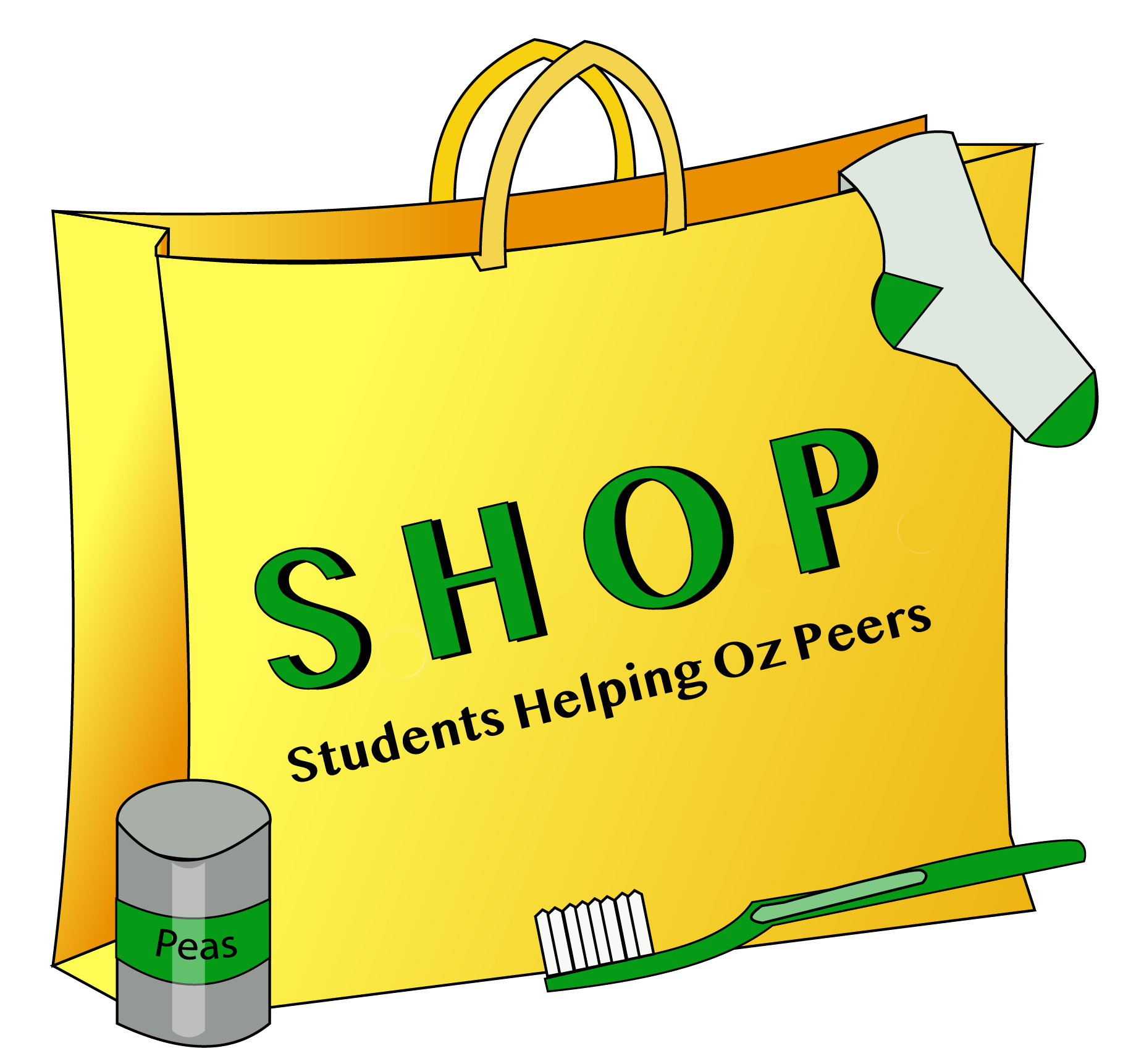 How it Works
Using the SHOP is easy, just bring your SUNY Oswego ID the first time you visit! Everyone who works for SHOP signs a confidentiality agreement, only the volunteer and SHOP Coordinator will know you used our services. There is no limit to how often you utilize the SHOP. We also have bags available for you if you need them!
Hours
Monday & Tuesday: 5-7pm
Wednesday & Thursday: 5:30-7:30pm
Friday: 11:30-1pm
Saturday: 11-1pm
Sunday: 11:30-1:30pm
Give Time and Take Action
Volunteering offers vital help to the campus community. Through volunteering you can make new connections, achieve personal goals, practice using your skills, and discover hidden talents. Community service hours are IST/GST approved.
Some roles for volunteers include:
Provide services to students
Donation drives
Take care of donation items
Contact the SHOP at shop@oswego.edu to setup a training time.
Make a Donation
Set up a time with Ariel Gutman by emailing SHOP or come during SHOP hours. Donated items can't be left outside of SHOP or dropped off at the library desk.
We Accept:
Non-perishable foods
Toiletries
Clothes for college aged students in good condition
Winter clothing and business attire
School supplies
Laundry detergent
Paper towels
We Do Not Accept:
Bed sheets, bed toppers, pillows
Mattresses
Carpets, bath mats, towels
Underwear/undergarments
Socks, Worn Shoes
Cribs, car seats
Weapons
Perishable/expired foods and alcohol
Monetary Donations:
Auxiliary Services in 506 Culkin, for cash donations
Alumni page- Click the "Other" Box and select "The SUNY Oswego Food Pantry/Students Helping Oz Peers(SHOP)." 
120
Number of people reached
2018-2019
338
Volunteer hours
2018-2019
45
Number of food donations
2018-2019 *Not including drives
 A late 2017 study of more than 30,000 college students found that approximately half of two-year and four-year students are food insecure. Together we can help end food insecurity!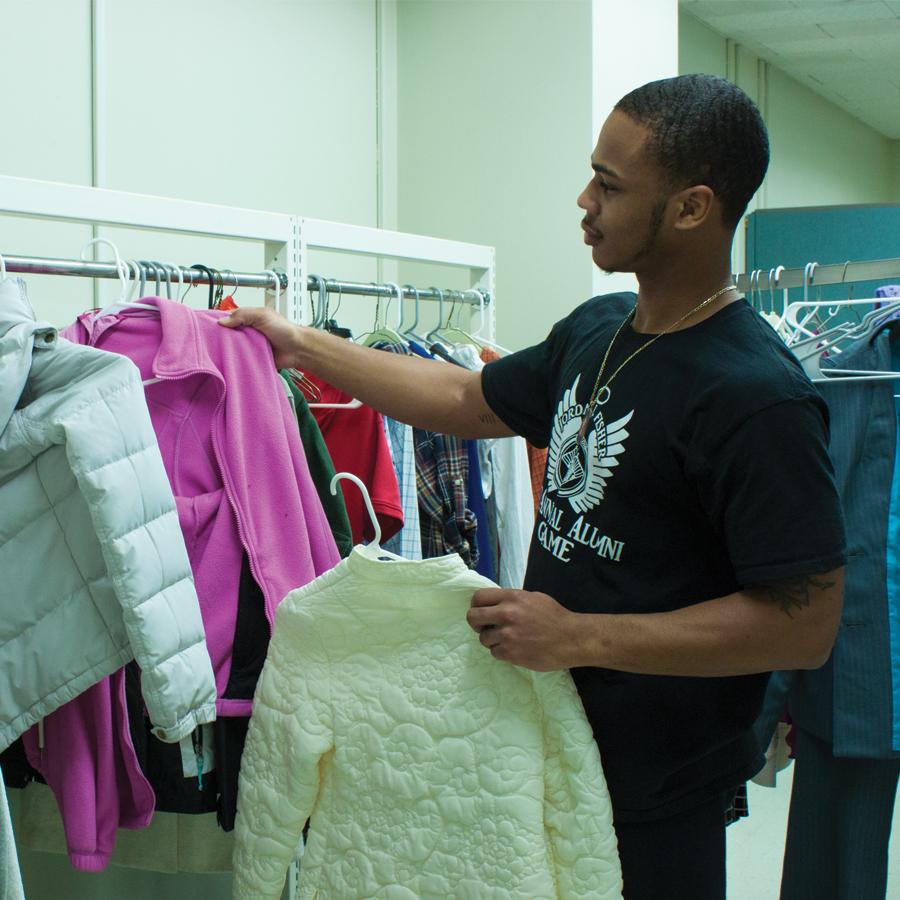 Clothing Drives:
Instead of discarding surplus clothing, you can now give them a second life. The clothing drive allows casual, seasonal, and business clothing items to be reworn and givien new purpose for the good of our cause and planet.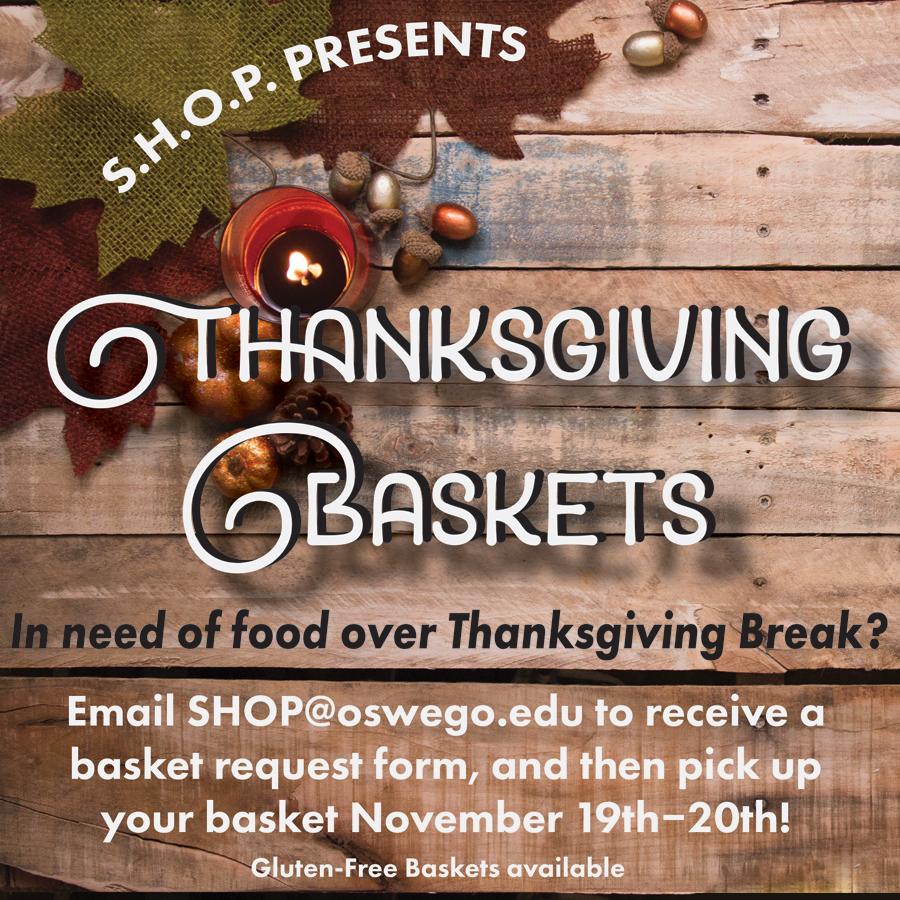 Holiday Baskets:
For Thanksgiving break, The SHOP offers customized baskets for those who need a little extra hand during the holidays.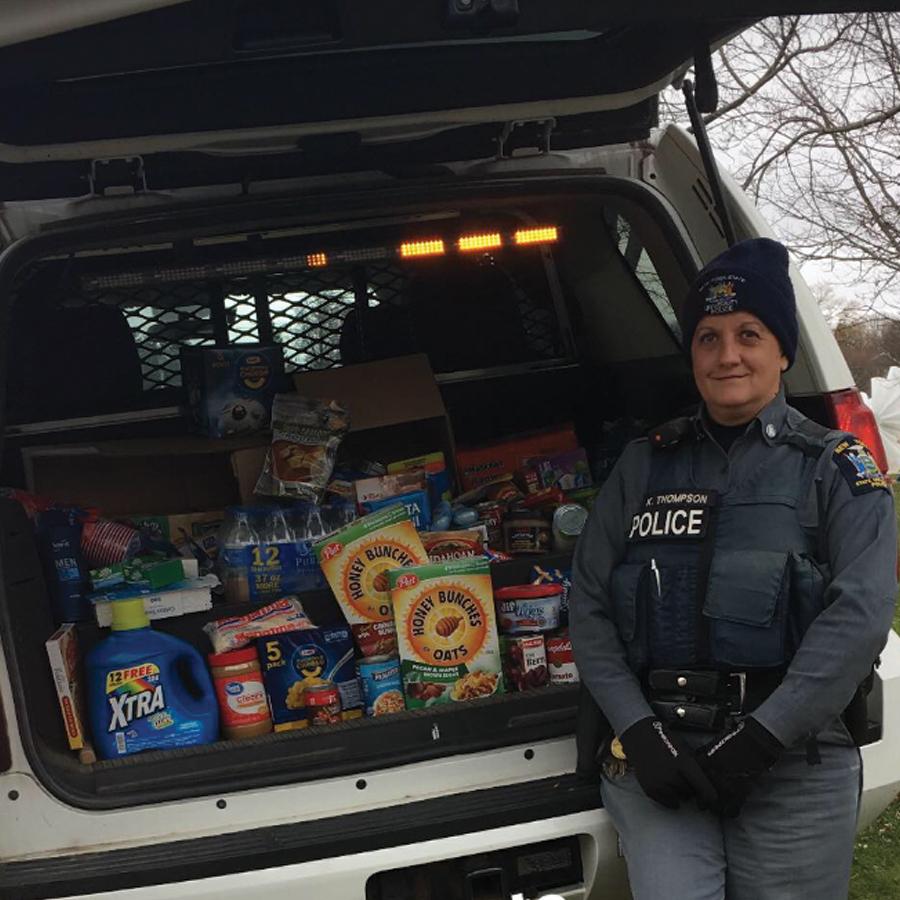 Pack The Patrol Car:
UP parks their patrol car in the middle of campus to allow students on campus to pack their car with donations for The SHOP prior to the dodgeball tournament.
Working Together To End Food Insecurity
Student volunteers, faculty/staff, and donors all play an important role in our efforts to help those in need.
"True joy is never fully experienced, until one has practiced the art of giving."
"Volunteering at S.H.O.P. has made me aware about giving back and start to understand the challenges of others. Not only do volunteers experience joy at S.H.O.P., but we also take pride in making sure the students in need feel that same joy!"