Lending a Helping Hand
The Students Helping Oz Peers project—or SHOP for short—opened its pantry in October 2016 and provides campus members with non-perishable food items. SHOP is a collaborative effort between students, faculty, staff, and many others who recognize the need to address food insecurity among our students. 
SHOP also supplies various sexual health products to students for free.
SHOP is located in room 3 in the basement of Penfield Library. 
Please note: During the COVID pandemic, the SHOP will not be open to walk-ins. There will be limited access to clothing, we can accommodate for special requests. Food requests can be made on the SHOP Pick-Up Form and our student workers (volunteers) will gladly work to provide food items requested.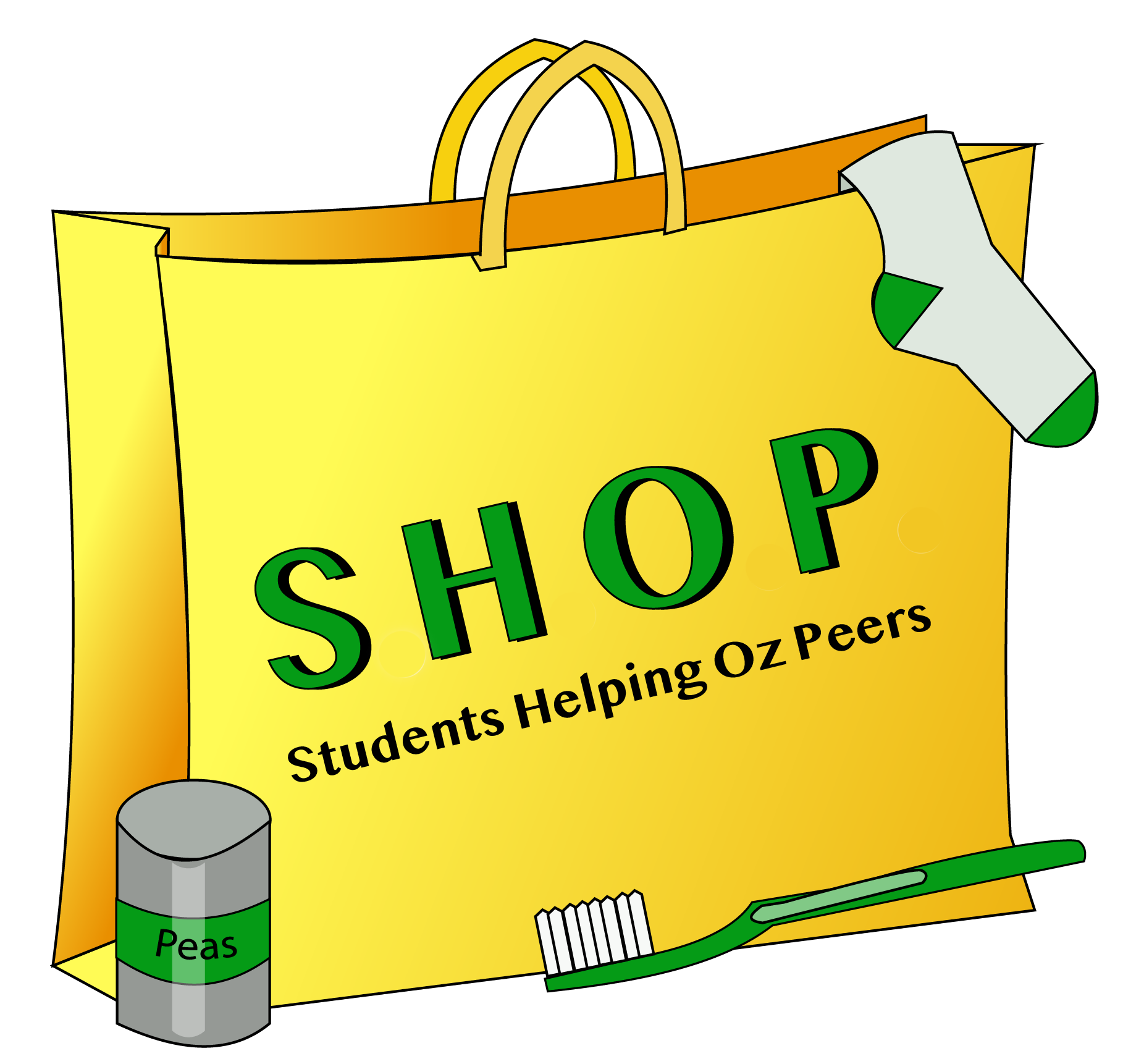 How it Works
SHOP will be an online pick-up service for the Fall 2020 semester.  We will not be taking walk-in appointments at this time.
Hours Fall 2021
Fall Hours will be determined at a later date
Give Time and Take Action
Volunteering offers vital help to the campus community. Through volunteering you can make new connections, achieve personal goals, practice using your skills, and discover hidden talents. Community service hours are IST/GST approved.
Some roles for volunteers include:
Provide services to students
Donation drives
Take care of donation items
Contact the SHOP at shop@oswego.edu to setup a training time.
Make a Donation
Set up a time with Colleen Sewall by emailing shop@oswego.edu. Donated items can't be left outside of SHOP or dropped off at the library desk.
We Accept:
Non-perishable foods
Toiletries
Winter clothing (

coats, hats/gloves, scarves and lightly used boots)

 and business attire
School supplies
Laundry detergent
Paper towels
We Do Not Accept:
Bed sheets, bed toppers, pillows
Mattresses
Carpets, bath mats, towels
Underwear/undergarments
Socks, Worn Shoes
Cribs, car seats
Weapons
Perishable/expired foods and alcohol
Monetary Donations:
Auxiliary Services in 506 Culkin, for cash donations
Alumni page- Click the "Other" Box and select "The SUNY Oswego Food Pantry/Students Helping Oz Peers(SHOP)." 
What would you like to see at the SHOP? Be sure to fill out our questionnaire to let us know! Below is a list of items that are currently popular.
Food: 
Mac and cheese
Instant mash potatoes 
Chips (grab and go snacks)
Popcorn 
Pasta/Ramen noodles
Hygiene: 
Paper towels
Shampoo and conditioner 
Toothpaste
Razors 
Shaving cream
200
People reached since start of COVID-19
300
Orders packaged and delivered since start of COVID-19
Please donate items or funds, or be a student volunteer!  
 Studies show that approximately half of two-year and four-year students are food insecure. SHOP and your actions can help meet the need.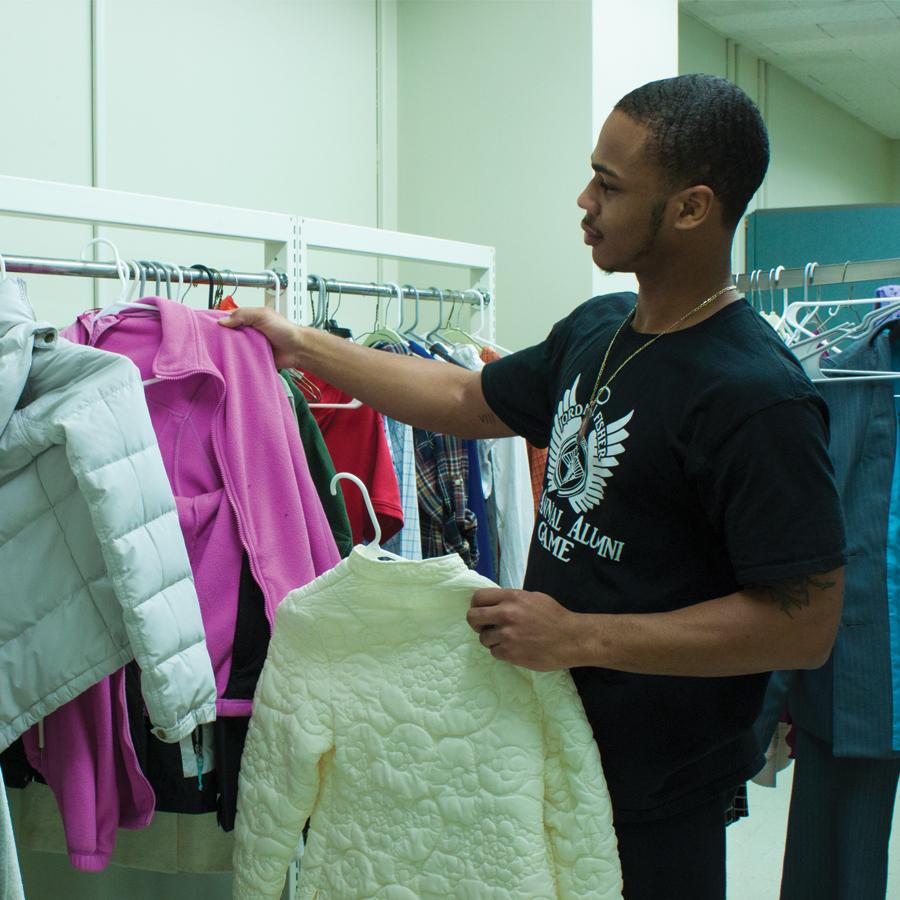 Clothing Drives:
Instead of discarding surplus clothing, you can now give them a second life. The clothing drive allows casual, seasonal, and business clothing items to be reworn and givien new purpose for the good of our cause and planet.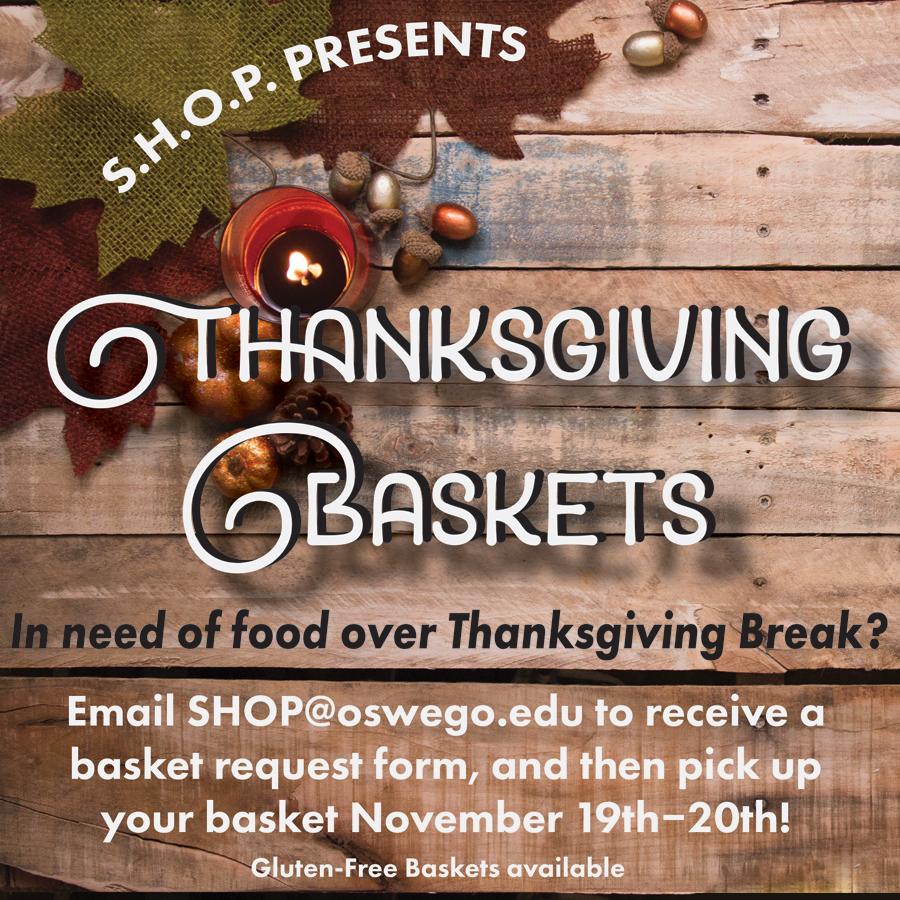 Holiday Baskets:
For Thanksgiving break, The SHOP offers customized baskets for those who need a little extra hand during the holidays.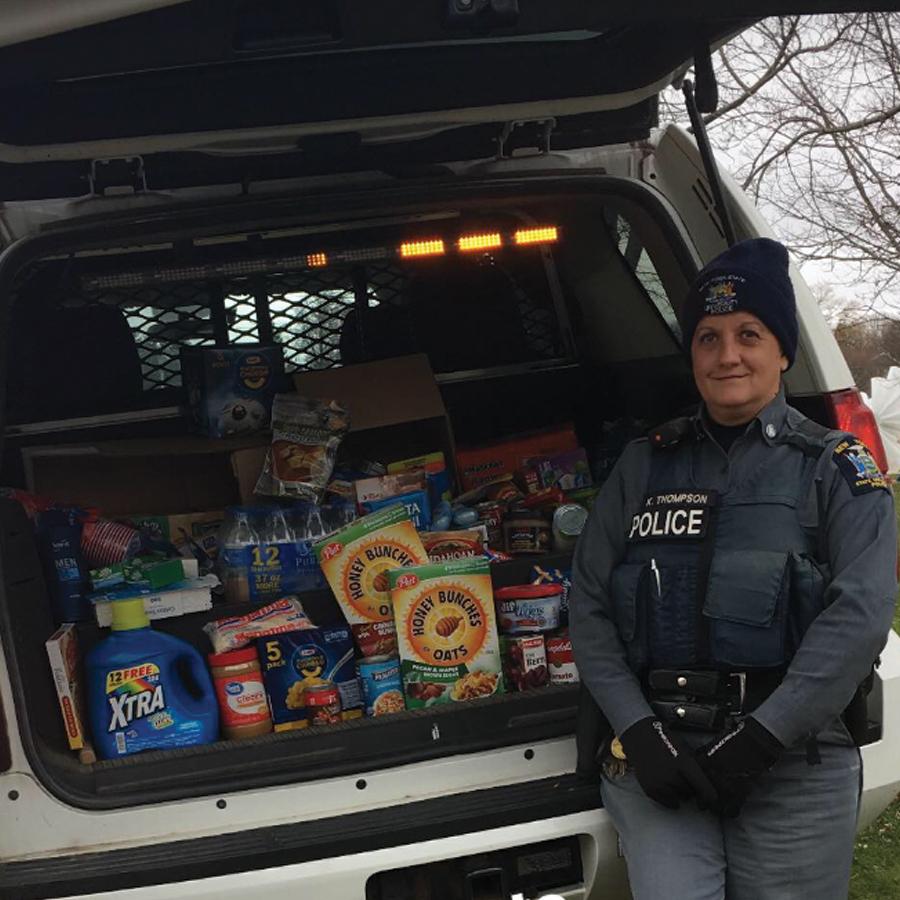 Pack The Patrol Car:
UP parks their patrol car in the middle of campus to allow students on campus to pack their car with donations for The SHOP prior to the dodgeball tournament.
Working Together To End Food Insecurity
Student volunteers, faculty/staff, and donors all play an important role in our efforts to help those in need.
"True joy is never fully experienced, until one has practiced the art of giving."
"Shop has given me the chance to keep give back, continue to open my eyes, and allow me to see the good in people."
"Volunteering at SHOP has allowed me to interact with people from all walks of life."
"SHOP has given me a new outlook on the community, and realizing the importance of unity within the people here in Oswego."
"I like to pay it forward to the community where with a simple act of kindness, we can change the person's world. There's no better place to do it than being part of SHOP."