Division of Student Affairs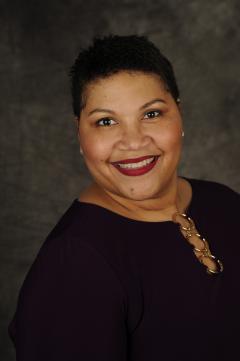 Jerri Howland, Ph.D.
Vice President for Student Affairs
711 Culkin Hall
315.312.3214
studentaffairs@oswego.edu
The Division of Student Affairs is a learner-centered division where our only goal is your success.
Our division is made up of many units which support student growth and development inside as well as outside of the classroom. Our units include Residence Life and Housing, Campus Life, Career Services, Counseling Services, Health Services, Auxiliary Services, Intercollegiate Athletics, Intramural/Recreational Sports, Student Conduct, and Financial Aid.
We believe in a holistic approach to student success by focusing all of our efforts on whatever it takes to increase your opportunities for success here at SUNY Oswego and the world beyond. All of our programs and services have student success as their central goal.
We are unabashedly determined to ensure that students have out-of-class experiences that enhance their educational pursuits here. There is something for everyone at SUNY Oswego. With over 190 registered clubs and organizations, there is a place for you. Become involved and be an active participant in your success. The research literature is very clear that the more involved students are the more likely they are to persist and graduate. That is what we want for you.
Please browse our website and find something that is right for you. Review the many services that we provide and determine which ones can assist you in your successful journey to graduation. Remember, your success is our number one priority. We can only be successful if you're successful. I look forward to meeting you as you take this educational journey with us. Please feel free to stop by my office in 711 Culkin at any time to discuss concerns that you may have or just to chat. Perhaps we'll see each other around the campus. If so, do not hesitate to reach out to me because I will certainly reach out to you. Wherever our paths cross, remember that we are a team dedicated to your success, and together we will make it happen. See you soon!
Administrative Assistant
Gwen Dolph
315.312.3214
gwen.dolph@oswego.edu