Event Management
At the Event Management Office, we are dedicated to providing a variety of services to student organizations, administrative offices, and academic departments including facility reservations, event planning assistance, audio visual and other event support.
The Event Management Office staff recognizes and values the importance of extracurricular activities outside the classroom as being essential to having a well-rounded experience here at SUNY Oswego. We strive to facilitate these activities not only for students, but also for faculty & staff as well as community members.
We hope you find the answers to all your questions - be it about event planning, our many venues, or simply how to locate a lost item - in the links to the left of your screen. Should you have any additional questions or comments or if you'd like to speak with one of us directly, contact us using the information to the right of your screen or feel free to stop by the office!
We hope to see you soon!
The Event Management Office Staff
135 CAMPUS CENTER * 315.312.2301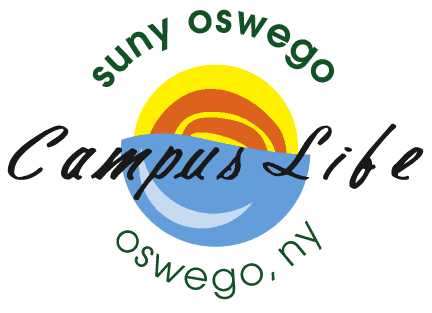 Contact Us 315.312.2301 315.312.2924 fax eventres@oswego.edu Event Management Office 135 Campus Center SUNY Oswego Oswego, NY 13126