Campus Life
IMPORTANT NEWS:  
1.)  All on-campus, in person events scheduled through 7/17 have been cancelled.  
2.)  Reservation requests for new on-campus, in person events to take place after 7/17 (including use of space for summer 2020) can be submitted at a later date once we know more about the developing public health situation.  We are
not
accepting requests at this time and will
not
hold or review any that are submitted. Once we set a date for accepting reservation requests, we will publicize the date on "Oswego Today" and Laker Life as well as post it on (URL of EMO page) and 
events.oswego.edu
.  As always, we advise that you do not enter into vendor agreements, contracts or any other binding service until your request is evaluated and confirmed.    
3.)  The Department of Campus Life will remain closed through 7/17.
Campus Life News Article - "Calling Oswego Home."
Food Pantry - SHOP Project (SUNY Oswego students, faculty & staff in need)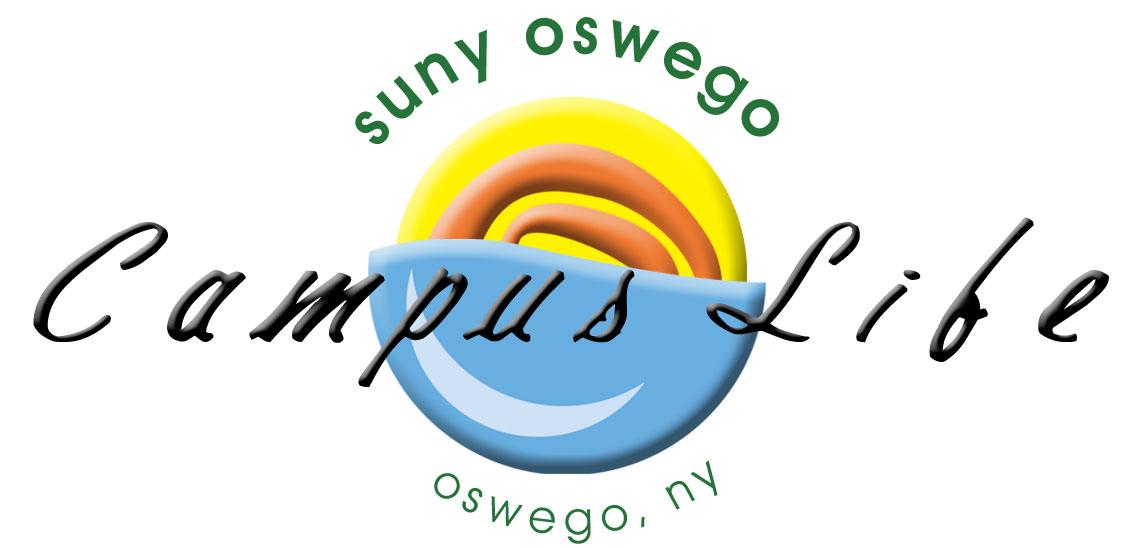 ". . . . engages students in out of class experiences . . . . coordinates event services . . . ."
Campus Life . 135 Marano Campus Center . 315.312.2301

Campus Life Office Hours: Monday - Friday, 8 am - 4 pm
Marano Campus Center Hours: Monday - Thursday 6:30 am - 9 pm, Friday 6:30 am - 7 pm