Student Health Advisory Committee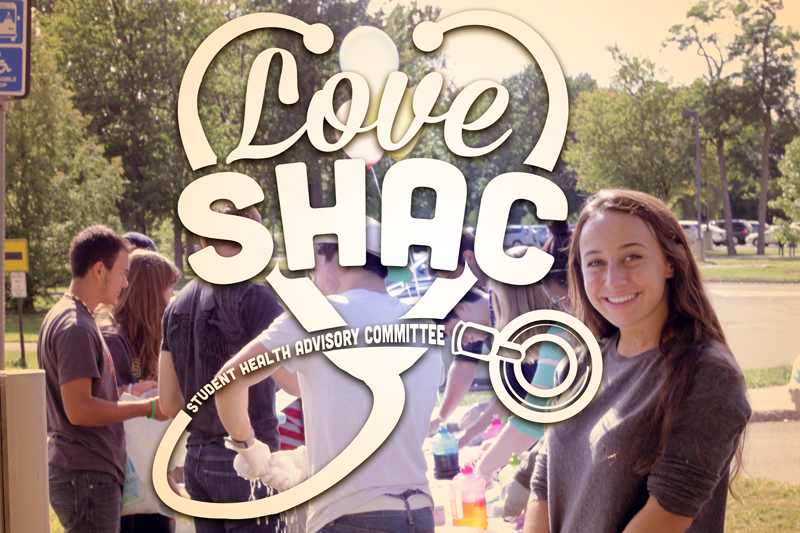 The Student Health Advisory Committee is comprised of interested students who volunteer to work with Walker Health Center staff to improve knowledge and awareness of the health center's services among SUNY Oswego students.  SHAC members help shape campus health policy, work as liaisons between students and health center staff, and participate in quality improvement activities. SHAC is a DIVERSE, all inclusive group of students who are interested in:
Working as liaisons between students and WHC staff

Creating positive change for students and staff 

Assisting in making health policy 

Aiding themselves with resume and leadership building activities 

Serving other students by their efforts
Meetings are three times a semester in the Walker Health Center
For more information or if interested in joining:
Call 315-312-4100, email whealth@oswego.edu
Search for SHAC on Laker Life!
Current Activities Include:
Providing end of semester Stress Basket Raffles – Free baskets raffled off - full of fun and healthy stress relievers.  

Working with the "Get Yourself Tested" (STD awareness) Week in April, including funds for free STD tests. 

Help fund free Taxi rides from Oswego Hospital Emergency Room.  Recently adding taxi rides from WHC to the ER or urgently needed outpatient testing /specialist appointments - referred from WHC.

Promoting and assisting with Health Center clinics such as "Get Yourself Tested" and Flu vaccination clinics.  

Assisting in quality improvement including satisfaction surveys and suggestion box.
Past Activities Included:
Assured sick trays for students in residence halls (still in place after many years)
Organizing and running the Annual SHAC Tie-Dye Fair in September.   Free t-shirts to tie-dye, Music, Food, raffles, and other fun activities in conjunction with WHC, Lifestyles Center, and Counseling Center.  Students can become familiar with staff and services offered in a fun, friendly environment.
Designed wellness posters
Provided thermometers during the H1N1 flu outbreak in 2009
Organized and spoke at Residence Hall Informative Programs
Upcoming Events:
Come visit us at the Involvement Fair!