Occupational Competency Exam
Certification for teachers of occupational subjects
If you wish to become a teacher of an occupational subject in the secondary schools of New York State, it is mandatory that you acquire New York State teacher certification in the subject area (occupation) you desire to teach.
Requirements for New York State teacher certification
Occupational experience: The State of New York requires that you have recent and appropriate occupational experience in the specialization to be certified. The number of years required will be determined by your educational preparation as shown below:
                                                                                Minimum years of
                                                                                occupational experience
Educational preparation                                        required

High school diploma or its equivalent                            4

Appropriate associate degree                                          2

Appropriate baccalaureate degree                                  1

About the exams
The written examination assesses your competencies in the theoretical aspects of the occupation. It is a multiple-choice type examination and you are allowed up to four hours to complete it.

The performance examination is made up of typical jobs from the occupation, and it is intended to assess your manipulative skills. It is administered by examiners who have an established background in the occupation as well as expertise in administering the examination. You are allowed up to four hours to complete the performance examination.

Steps in validating your occupational experience

Complete a Work Experience Resume Form, have it notarized, and return in to the Department of Career and Technical Educator Preparation.
Send Work Information Release Form(s) to your former employer(s).

NOTE: You will be given these forms with your matriculation (CTE Supplemental application) packet. Both forms, when returned, will be reviewed by the professional staff of the Career and Technical Educator Preparation Department to determine whether your occupational experience is appropriate for entrance into our program.

Upon completion of the matriculation and work verification processes, you will be scheduled to take the Occupation Competency Examination as the final phase of the work validation process. Successful completion of the Occupational Competency Examination will earn you 30 semester hours of college credit. The Occupation Competency Examination will be waived if you have 36 semester hours of appropriate college credit in the occupational area in which teacher certification is sought. Your assigned advisor or the coordinator of the Occupational Competency Examination Program will be happy to supply you with additional details.
A prescribed program of coursework: validation of your occupational work experience will assure your entry into the Career and Technical Educator Preparation program of course work leading to New York State Teacher Certification and a Bachelor of Science degree in Career and Technical Educator Preparation.
Scheduling sequence
After you are accepted into the program and your work experience has been verified, you will be notified as to when the next examination will be offered.  At which time you will need to register for CTE 331 (15 credit hours) and CTE 332 (15 credit hours).  Please complete the sign up link located on the department's home page under "related links." Upon registration, you will need to make payment arrangements through the MyOswego website.  The OCE coordinator will provide you with more information a few weeks before the schedule examination, the following:
An outline which provides an overview of the examination.
A schedule sheet stating the date, time, and location of the examination as well as the names of the examiners.
Directions to the examination site.
Notification of examination results
You will receive your results within a week to ten days following the examination. Documentation is submitted to the Office of the Registrar at the close of the semester in order that your official transcripts will reflect 30 semester hours of collegiate credit for completion of the Occupational Competency Examination.

Re-examination
In the event that you do not pass either phase of the examination, you are allowed to retest by complying with official departmental requirements. This procedure includes an additional fee payment for whichever phase of the examination you did not successfully complete.

Exam titles
Agricultural (general)
Agricultural mechanics
Appliance repair
Architectural drafting
Auto body repair
Auto mechanics
Barbering
Building maintenance
Business machine repair
Cabinetmaking
Carpentry
Child care
Commercial art
Computer maintenance and repair
Cosmetology
Criminal justice
Custodial services
Dental assisting
Electrical installation and service
Electronics technology
Floor covering mechanics
Food service
Heavy equipment operation
Heavy equipment repair
Heating
Hotel management
Masonry
Mechanical drafting/CADD
Nail technology
Office occupations
Offset lithography
Ornamental horticulture
Plumbing
Police science
Precision metals
Refrigeration and air conditioning
Sheet metal
Small engine repair
Tractor trailer operation
Upholstering
Welding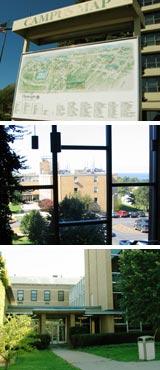 Related Links

CTE - Program Requirements
Register for OCE test (Occupational Competency Examination) - test   - Fall 2020, Saturday, October 24th.