Facilities
Waterman Theatre, home to the mainstage theatre productions, re-opened this fall after closing June 2014. Below is the original 1960's theatre and the artist rendering for our new, state-of-the-art space.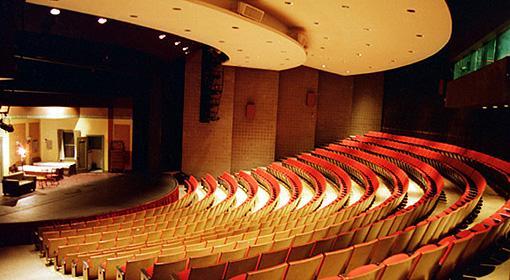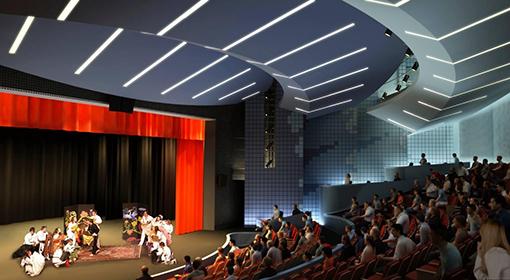 Our new space seats 425, has direct elevator access from the lobby and prime handicap accessible seating areas. The College embarked on a "Take Your Seat Campaign" for alumni and passionate community members to name a seat in the theatre. A tax deductible gift of $500 offers the opportunity to have a plaque on a seat. Refer to Alumni and Development for information on naming your seat. Commemorate your time in Waterman Theatre or sponsor a seat to honor an instructor, director or mentor.
Questions regarding facility usage can be directed to Cole Sostak at 315.312.2132 or by emailing cole.sostak@oswego.edu, or reserve the Lab Theatre space.
Hands on labs
The theatre department has three hands on labs that allow students to develop, design, and create the aesthetic atmosphere for each individual performance through prop and scene design, and transforms actors through costume and make up.
While the Theatre Department phases back into our Tyler Hall homebase, our facilities will be located in multiple buildings. The Scene Shop, Make-Up Runway, and Green Room will be open in Tyler, while Lab Theatre space, design classroom and Costume Shop will be in temporary spaces until Fall 2018.