High School Drama Fesival • Tuesday, May 3 2016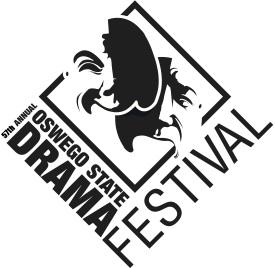 To register your group, complete and return a 2016 Registration Form 
To submit an application to performan a scene, complete and return 2016 Performance Application
Our temporary space in 2016 (Marano Center) does not allow for sophisticated lighting, set changes or black outs.  We will, however, provide for a individual changing stations behind the stage.  Our technical staff will work closely with regarding what elements you might bring to best showcase your talent.  MARANO CENTER FLOOR PLAN includes staging/seating /tech (pdf).
Technical Rider for performing schools, click here.  Tech information is due Tuesday, April 19, 2016.
Workshops will be taught by SUNY Oswego theatre faculty, staff as well as guest alumni and professionals in the field. 
Registration fee is $32 per person and includes lunch, dinner, admission to all festival events and the evening performance of Pirates of Penzance in Hewitt Union Ballroom.
For additional information or questions, email Kelly Cullinan: kelly.cullinan@oswego.edu