A unique, hands-on theatre experience where students learn by doing.
Dedicated  study tracks - Acting/Directing, Design/Technical Theatre, History/Criticism, and Music Theatre - allow students to focus on their specific area of interest, with the opportunity to branch out and gain valuable experience across a range of theatrical areas. At SUNY Oswego Theatre, we place our students at the center of the creative experience. With an active student body, a first-rate group of faculty and professional staff, and a world-class technology range, SUNY Oswego offers opportunities to contribute throughout your degree program. As a member of the School of Communication, Media and the Arts (SCMA), SUNY Oswego Theatre also encourages inter-disciplinary collaboration and interaction. Students have the opportunity to perform in one of our many on-campus locations, which includes black box studio spaces and the newly renovated Waterman Theatre, a 426-seat proscenium stage. Programming includes the classical canon, modern American works, musical theatre, and new plays, while each season is highlighted by the unique Blackfriars Student Honors Production, an entirely student-driven mainstage performance mentored by department professionals.
Calling SUNY Oswego Theatre Alumni!
If you're a proud alumnus of SUNY Oswego's Theatre Department, we want to hear from you! Check out our new alumni page and update your information for networking opportunities, reunions, and more!
SUNY Oswego Theatre Alumni
'Kill Shakespeare' comes to SUNY Oswego!
We are pleased to announce the fourth show in the 2019-20 SUNY Oswego Theatre season: 'Kill Shakespeare: the Live Graphic Novel', an exciting multi-media project which stages the popular graphic novel with live actors and innovative projections.
For more information click here!
2019-20 Season Announcement
We are proud to announce the launch of the 2019-20 mainstage season at SUNY Oswego Theatre, with the classic  musical The Fantasticks kicking off the fall, Sarah Ruhl's Dead Man's Cell Phone for our Honors Production, and Qui Nguyen's She Kills Monsters!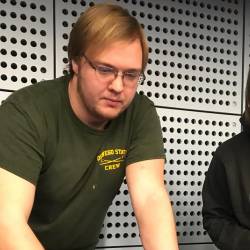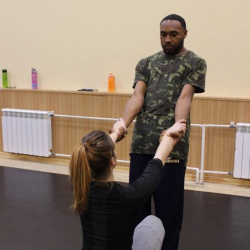 Spotlight
Trey Thomas
Senior Theatre Major (Acting/Directing Track)
"It's a great environment to be in. It's creative and exploratory. Professors will find time in their busy schedule to meet with you, and 15 minutes turns into 45 minutes, but you love it because it's a discussion of passions."
Learn more about Trey's experience at SUNY Oswego: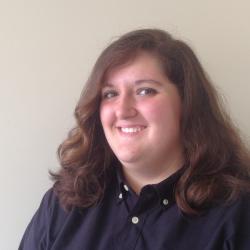 Spotlight
Kiersten Mickle
Junior Theatre Major and Music Major (Dramaturgy/Theatre History Track)
"There are so many opportunities to get on-the-job experience in a learning-friendly environment. I love how closely we get to work with our professors and how our contributions directly effect shows in the department."
Learn more about Kiersten's experience at SUNY Oswego: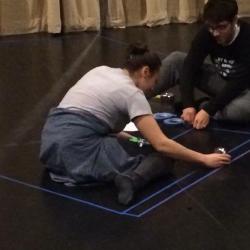 Spotlight
Nicole Caroselli
Junior Theatre Major (Design/Technical Theatre)
"In every rehearsal, class, and show, there is something new to learn. I have discovered the beauty of putting a show together from pre-production to debriefing and it is amazing how much can be accomplished if everyone puts their knowledge and talent together."
OFFICE
Theatre Department
29 Hewitt Union
Ola Kraszpulska, Chair
Sally Van Buren, Secretary