Tap In
This past Spring semester, the Office of Sustainability elected to take on a massive, if somewhat invisible issue in sustainability on campus; plastic waste.
Through the eight weeks of the international higher education competition, Recyclemania, we partnered with the company Cupanion to challenge SUNY Oswego students to reduce their waste through utilizing reusable rather than disposable water bottles.
The office handed out over two thousand reusable water bottles to interested students, who pledged, individually, to make an effort to not purchase or use disposable bottles for the eight weeks of the campaign.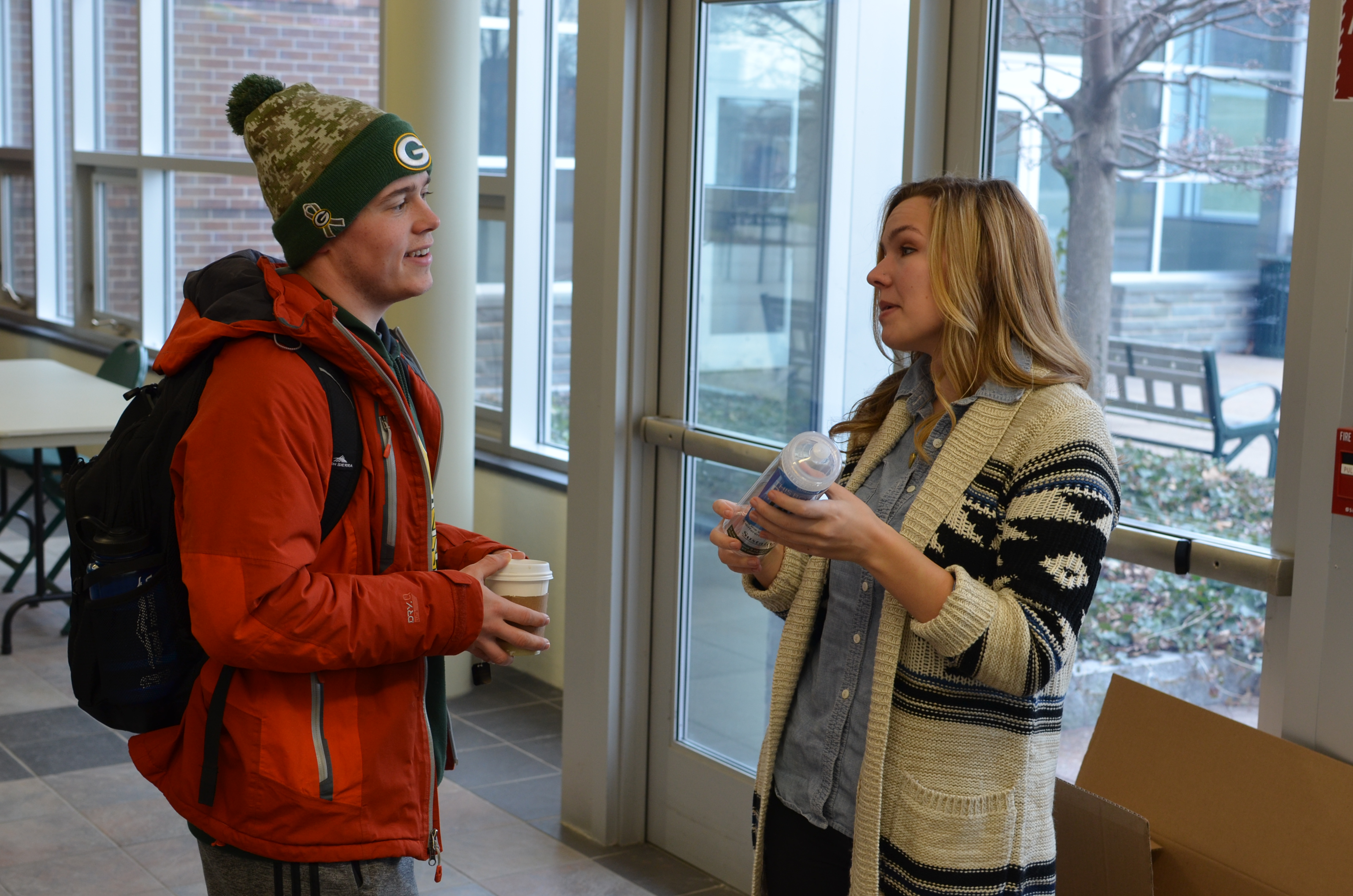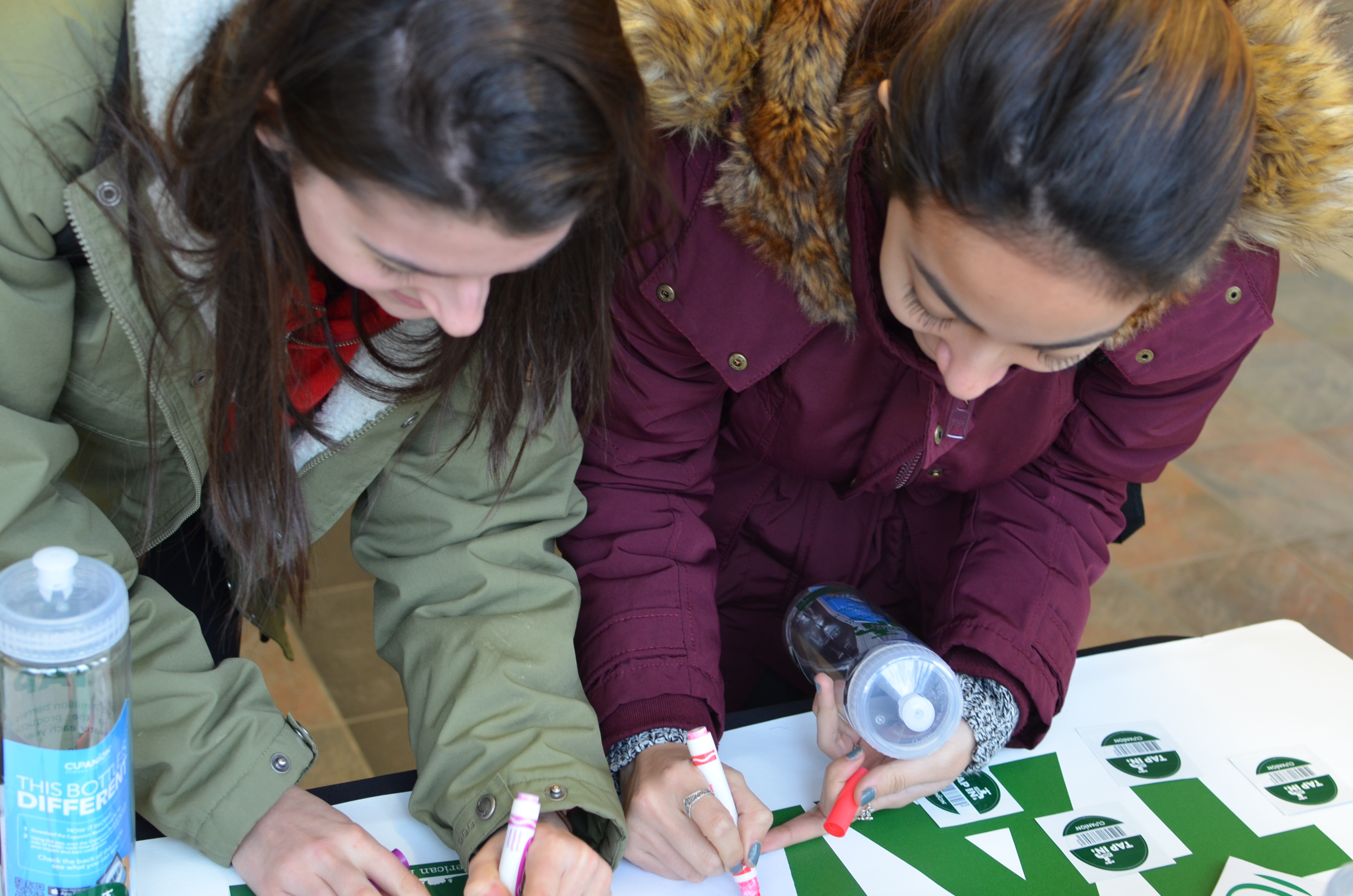 Our partner, Cupanion, provided the technology for our students to individually track the number of times they refilled their bottle; the number of times they did not purchase a disposable bottle. Both the office and Cupanion provided feedback, encouragement and prizes to participating students, and the result was incredible.
Over 1300 students took the pledge and, over eight weeks, we were able to prevent 26,000 plastic bottles from entering the waste stream.
The program has won multiple awards, including the Case Study division of Recyclemania as well as the Emerging Designers' Award from AIGA Upstate New York. It's also drawn national interest, and office members have been asked to speak at a number of conferences on the program, design thinking and behavior change.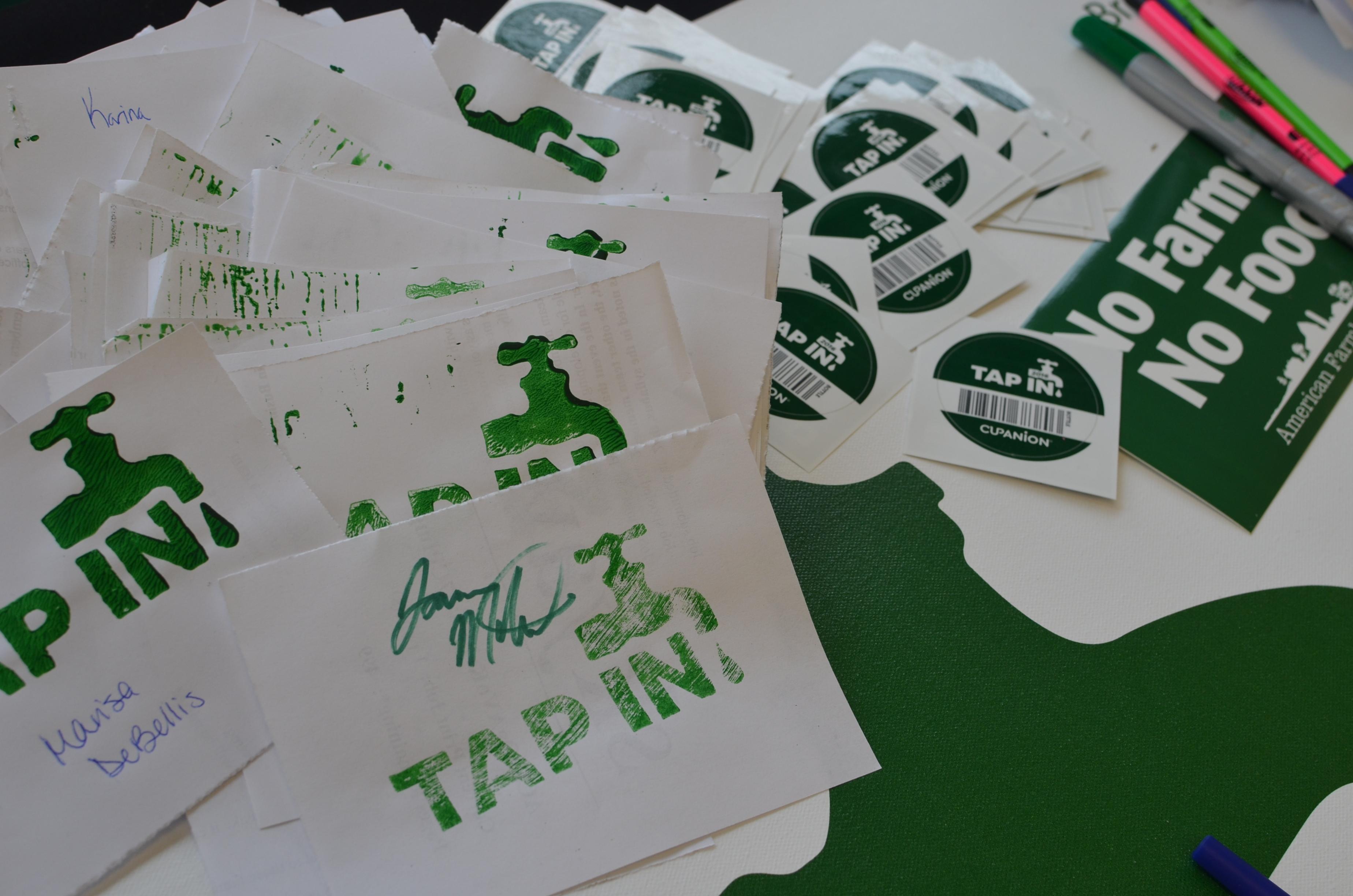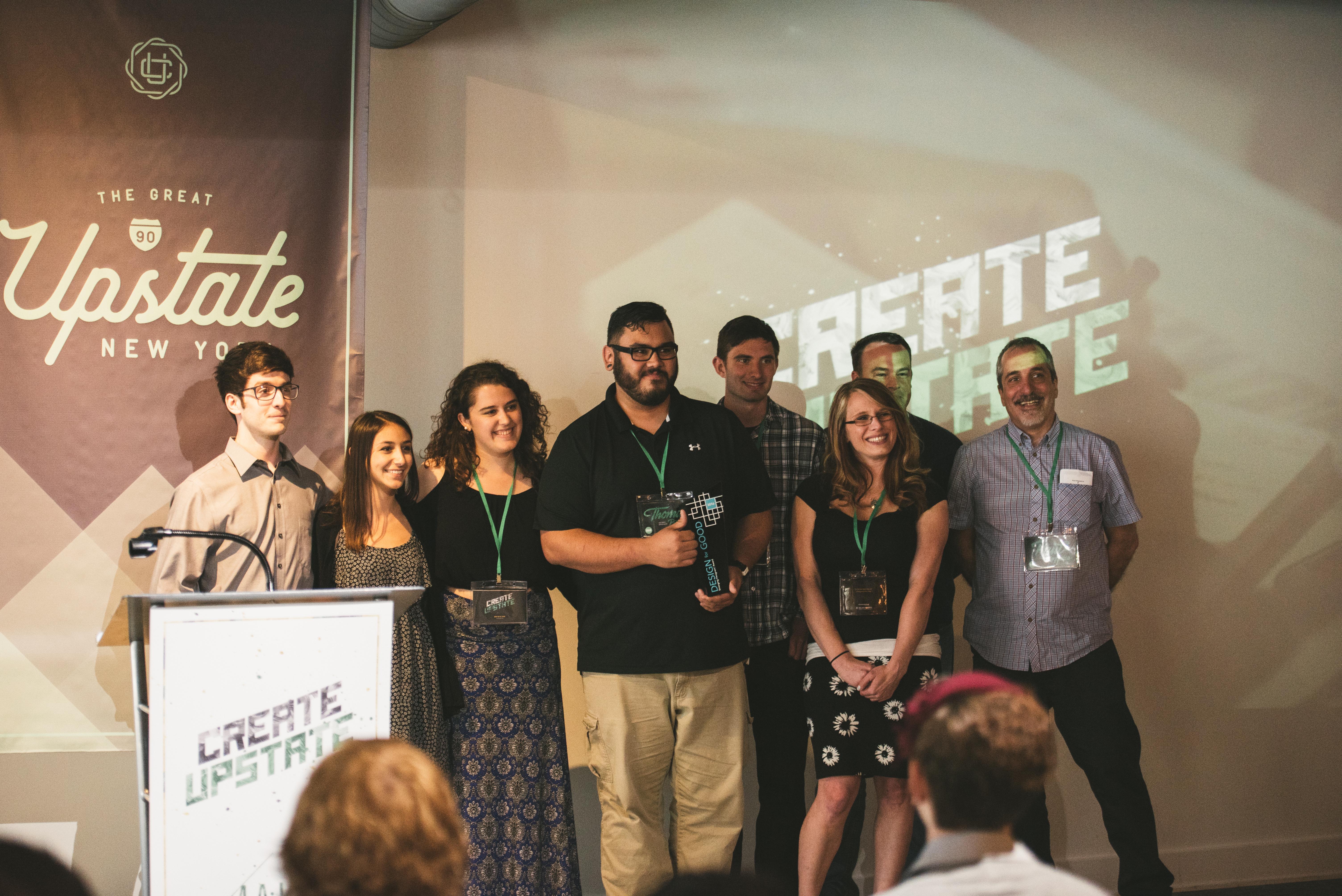 Most importantly, the program's success has continued. Tap In bottles have be seen in every classroom and have even been spotted at Destiny USA, the Minetto Drive-In, and throughout the local community.
The success of the program has been the incentive for the installation of bottle filling stations across campus and has become a visual, identifying feature of the sustainable culture of SUNY Oswego.
For more information, you can view the project case study here.