Sustainability Week
SUNY Oswego is celebrating Sustainability Week in order to educate campus members about eco-friendly living on and off campus. Visit our table in Marano Campus Center throughout the week to learn about and interact with what we're promoting on each day!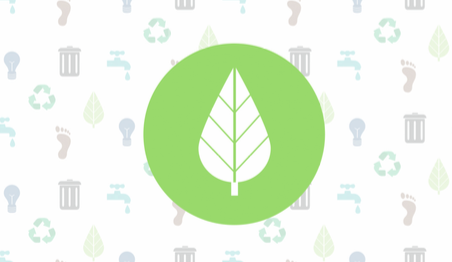 10/21 Monday: Tap-In to the Week
We will be kicking off Sustainability Week by promoting the use of reusuable bottles over single-use items. We will be discussing how the Fill it Forward app works in conjunction with the barcodes found on the Tap-In and Perk Up stickers on our reusable bottles and mugs. Reducing plastic use will protect our biodiversity and refilling bottles with the clean and drinkable tap water we have here on campus will reduce the demand for plastic water bottles from manufacturers. Use our hashtag #FillitForward on social media when you visit our table from 10a.m.-3p.m.!
10/22 Tuesday: Transportation Tuesday
Walk, bike, carpool, or take the bus to school on Tuesday! Taking these alternate modes of transportation help reduce our carbon footprint on campus. On Tuesday we'll be discussing our BikeSHARE program as well as the Bus Share app and how they are beneficial to the environment and the campus community. Use our hashtags #CarpoolForClimate, #CyclingForClimate and #WalkForClimate when you visit our table from 10a.m.-3p.m.!
10/23 Wednesday: Politics for a Sustainable Future
On Wednesday we're going to be talking about how to engage in climate progress from 10a.m.-3p.m.. We aim to encourage students and faculty to be politically active by informing them about who they can contact and how for green policy. We will also be discussing the main points of the Green New Deal! At 7p.m., we will be holding a free showing of Leo DiCaprio's documentary, Before the Flood, in Shineman 174.
10/24 Thursday: Plant Power
Thusday's event will be held between Shineman and MCC from 11a.m.-2p.m. Thursday is Campus Crunch, an initiative within New York state that encourages supporting the purchase of local produce. Shopping local is sustainable because farm-to-market and market-to-home transportation times are very minimal which means less carbon emissions! Also, shopping local means that your money will stay within your community and help grow more fresh produce for us! We'll have plant-based food samples from Green Planet and information on plant-based living. We'll also have apples from our local Ontario Orchard to snack on. Use our hashtags #CampusCrunch and #PickPlants when you visit PLL!
10/25 Friday: Pop-Up Thrift Shop
We are so excited to be organizing our very first pop-up thrift shop! We are accepting donations of clothing in good condition (no rips, no stains, etc.) to our office located in Hewitt Union up until Thursday 8/24. Our shop will be open on Friday from 12:30-2:30p.m. The fashion industry wastes hundreds of gallons on water and emits around 15 pounds of carbon into the atmosphere just in the production of a single cotton t-shirt. Thrifting reduces the need for environmentally harmful clothing manufacturing and keeps clothes out of landfills.