Training
Fall 2017
Campus Labs
* Fall Online Training Sessions
Workshop:  Assessment 101 
* Tuesday, September 12th, 11am-12pm  MCC 143
Summer 2017
Assessment Retreat
* Tuesday, June 20th, 8:30am-12:15pm  MCC132
Keynote Powerpoint - Dr. Kathy Evans
Webinar: Assessing Student Learning Through Student Employment
* Tuesday, June 6th, 12pm MCC 141
Spring 2017
Free Online Seminar:  Applying and Leading Assessment in Student Affairs
* Begins April 17th
http://www.online.colostate.edu/free-online-courses/student-affairs-assessment/
Workshop:  Analyzing Your Data
* Tuesday, March 28th, 1pm MCC 211
Division Assessment Showcase
Poster Presentation & Athletics Presentation:  Senior Exit Survey
* Tuesday, January 10th
Fall 2016
Workshop:  What is Baseline?
A tool managed through our partners, Campus Labs, which helps you assess student learning and outcomes. It also allows you to utilize previously created surveys to supplement your own, and even gives you a place to store your findings.
* November 15, 2pm, MCC 143
Webinar:  Learning Outcomes as a Blueprint for Student Affairs Assessment
*  October 25, 1pm MCC 143
Summer 2016
Annual SAEM Assessment Retreat
Getting Started With Focus Groups & Completed Some Focus Groups, Now What Do I Do?
Facilitated by Dr. Kimberly Yousey-Elsener, Dean of Assessment and Retention, Hartwick College
Presentation 1, Presentation 2
Assessment 101
Facilitated by Dr. Kathy Evans, Assistant Vice President Student Development, SUNY Oswego
* June 9, 8am-12pm
Spring 2016
Innovation in Assessment
Assessment Network of New York (ANNY) Annual Conference
* April 18-20, University of Buffalo
3-Year Assessment Planning Workshop
SUNY Oswego Marano Center 141
April 6, 1-2pm
Poster Presentation, Disabilities Services Presentation:  Focus Groups, Orientation 2014 Benchmark
* Tuesday, January 19, 9:00 - 11:00am, MCC Auditorium/Atrium
Fall 2015
Developing Outcomes
Facilitated by Mary Odden, Campus Labs Consultant
* October 13, 12:30 - 4:00pm. location Culkin 211
Fall 2013
NASPA webinar - Creating and Sustaining a Culture of Assessment in Student Affairs
* November 21, 2:00 - 3:00  pm in 206 MCC
A culture of evidence is a commitment among student affairs professionals to provide valid and reliable evidence that the programs and services they provide are effective and contribute to an institution's ability to achieve its goals and fulfill its mission. This session will discuss elements for consideration toward the achievement of a culture of assessment.
Planning for Success: Outcome Planning and Assessment Design
Facilitated by Gavin Henning, Associate Director for Assessment , Dartmouth College; and Margaret Leary, Associate Dean of Students, University of San Diego

* Monday, January 25, 2:00 - 3:30 pm Eastern, location Campus Center room 120
Planning and assessing outcomes is an integrated process. Good planning cannot be performed without good assessment, and good assessment requires good planning. It is a cyclical process. In this webinar, we will outline the steps in the process and use the assessment of a first year residential experience program as an example documenting the process.

About the presenters:
Margaret Leary is the Associate Dean of Students in the Student Affairs Division at the University of San Diego. In her current position, she develops and coordinates assessment efforts designed to understand student learning and development within the division and with key constituents at the University. Margaret also has experience in residential life developing living-learning communities and residential curriculum. Margaret holds a B.S. in Accountancy and an M.S. in Counseling and Human Services.

Gavin Henning is the Associate Director for Assessment at Dartmouth College. In his current position, he supports assessment and evaluation initiatives across the institution. In addition to 10 years in student affairs assessment, Gavin also has experience in a variety of student affairs areas including residential life and judicial affairs as well as teaching at the undergraduate and graduate level. He holds a Ph.D. in Educational Leadership and Policy Studies and is past chair of ACPA's Commission for Assessment and Evaluation.

Webinar:  How to Write an Effective Learning Outcome Statement

* Wednesday, February 3, 2:00 - 3:00 pm Eastern, Campus Center 136
During this webinar, participants will be exposed to the definition of learning outcomes assessment pieces as well as the difference between learning and program outcomes. We will outline the components of a learning outcome statement and how to use the 3 Ms to make each statement manageable, measurable, and meaningful. Lastly, we will review how to make connections between learning outcomes and big picture, overarching mission statements and goals.

Webinar:  Survey Design and Questionnaire Writing Guidelines

* Tuesday, March 16, 2:00 - 3:00 pm Eastern, Campus Center 136

This webinar will address both the process and content for designing and implementing survey methodology. We will discuss time line, questionnaire construction, response formats, obtaining usable survey responses, and data collection strategies. The session is a good refresher for folks who already use survey methodology and a good introduction for those who want to get started, but don't know where or how to begin.


Adding Focus Groups to Your Assessment Plan
Co-facilitated by Dr. Nathan Lindsay, UNC-Wilmington

* Monday, April 19, 2:00 - 3:00 pm Eastern, Campus Center 136

Focus groups provide an efficient method of gathering valuable qualitative data. The presenters will provide an overview of this methodology, including considerations such as sampling, question development, group facilitation, and analysis options. The session will focus specifically on how focus groups have been used for assessment in student affairs at the guest presenter's institution.

About the presenter:
Dr. Nathan K. Lindsay is the Director of Student Life Assessment at the University of North Carolina Wilmington. He completed his master's in Instructional Technology at Indiana University and his Ph.D. in Higher Education Administration at the University of Michigan. His research interests include efforts to enhance the holistic development of students, the improvement of learning and teaching, the integration of technology into higher education contexts, and international/comparative issues in higher education. He currently serves on the Leadership Team of the NASPA Assessment, Evaluation, and Research Knowledge Community.

Designing an Assessment Project: From Start to Finish

* Thursday, May 6, 2:00 - 3:00 pm Eastern, Campus Center 136

Before conducting any assessment project, it is important to plan with purpose. This webinar is designed to help student affairs professionals understand the full cycle of assessment practice from start to finish. Within this topic, we will highlight the significance of beginning assessment projects with the end in mind to achieve better results and more usable data. At the conclusion of this webinar you will be able to use this information to begin or improve both individual projects and unit assessment plans.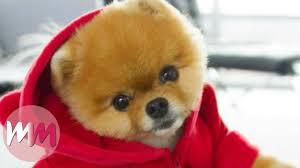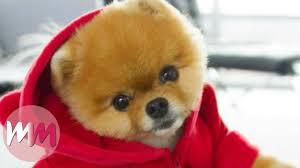 Rubrics 101: A Tool to Assess Learning

* Wednesday, May 12, 2:00 - 3:00 pm Eastern, Campus Center 114

Rubrics are a very valuable tool for measuring learning directly and objectively. In this session, participants will learn the basics of rubric design, administration, and reporting so that they can be used to assess student learning outcomes on their campus.