Why we give
Have you ever wondered what prompts our faculty, staff and administration to donate to SEFA/United Way?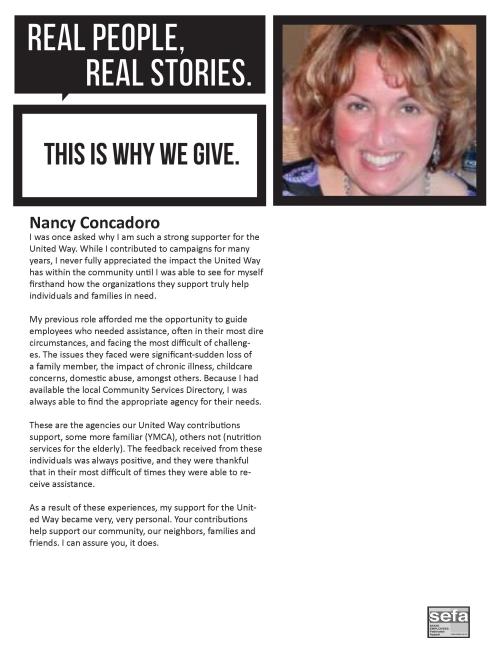 If you would like to share the story of why you give to SEFA/United Way, please email cynthia.jackson@oswego.edu.
We would LOVE to hear how the SEFA/United Way Campaign is personal to YOU!