Giving Thanks, Giving Back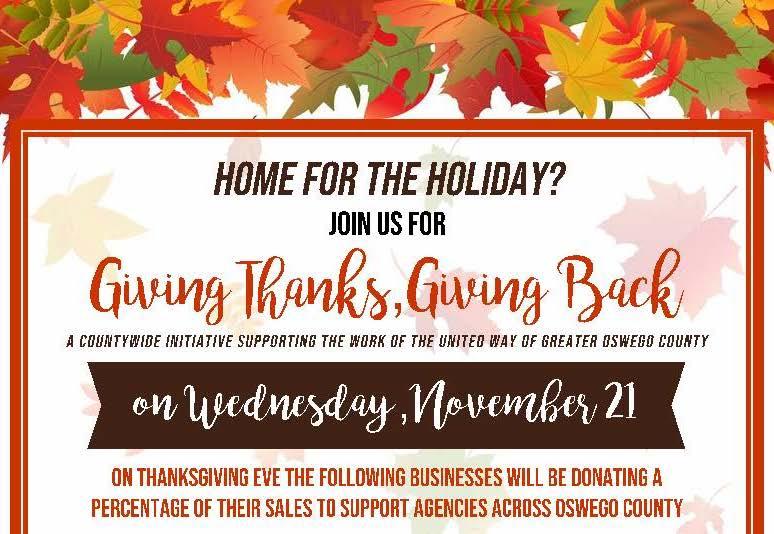 Home for the Holiday?
Join us for
Giving Thanks, Giving Back
A countywide initiative supporting the work of the United Way of Greater Oswego County
on Wednesday, November 21, 2018
On Thanksgiving eve, the following businesses will be donating a percentage of their sales to support agencies across Oswego County.
Barado's on the Water (57 Bradbury Road, Central Square)
Damiano's Eatery (3281 Main Street, Mexico)
Fajita Grill (451 South Second Street, Fulton) from 5pm-9pm
Fajita Grill (244 West Seneca Street, Oswego) from 5pm-9pm
Gibby's Irish Pub (8 West Second Street, Oswego)
The generous support received from these community champions will help to provide:
meals to families in need
counseling for families in crisis
programs to support growing youth
and much, much more.
To learn more about the United Way of Greater Oswego County, visit www.oswegounitedway.org or call 315.593.1900.