Campaign Results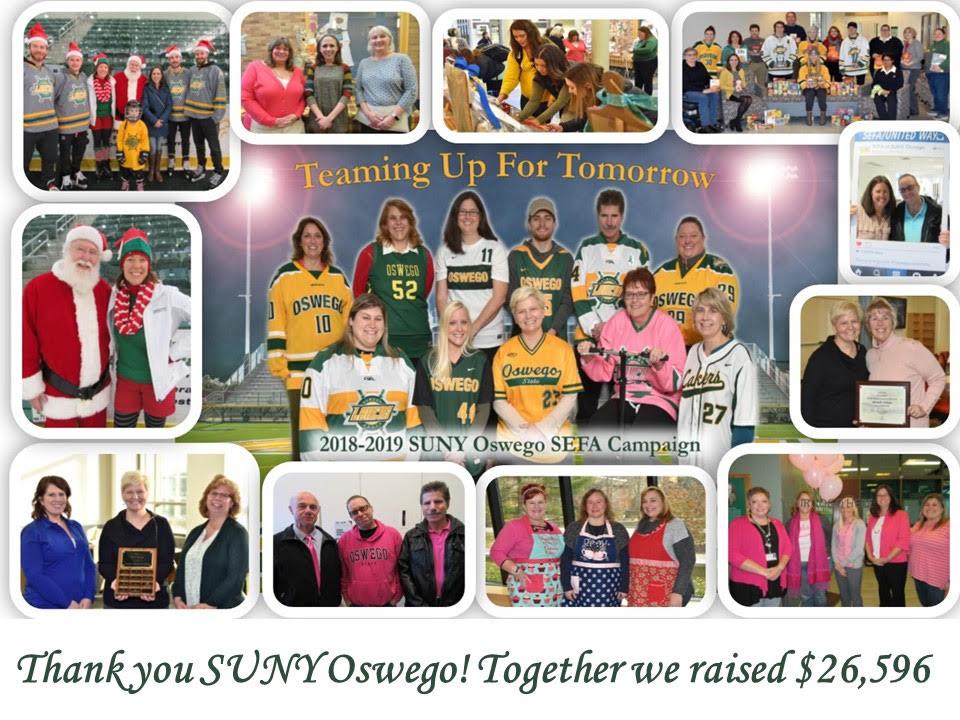 Fall 2018 Summary:
Number of donors = 96
Pledges = $19,350
Events = $7,246.18 (some will be donated to OCO from Pink Day and the rest will go to the United Way of Greater Oswego County)
Total = $26,596.18
We are VERY proud of this total!  Thank you to each and everyone of you for making this happen!!
Fantastic work EVERYONE!
Special congratulations to Betsy Oberst - the lucky winner of our grand prize Visa Gift Card!
The complete list of our fall 2018 winners can be found at: https://www.oswego.edu/sefa/united-way-weekly-prizes