The Seasons at Rice Creek Field Station
Featured in the field station's welcome area are a series of large murals, one for each season.  The murals were painted by John Weeks while he gazed out the gallery windows of the former building.  The four panels were completed in 1986.  For many years these panels were the highlight of the exhibit area.  These four by six foot tableaux are showcased in a prominent place in the current building.  Come view them in person.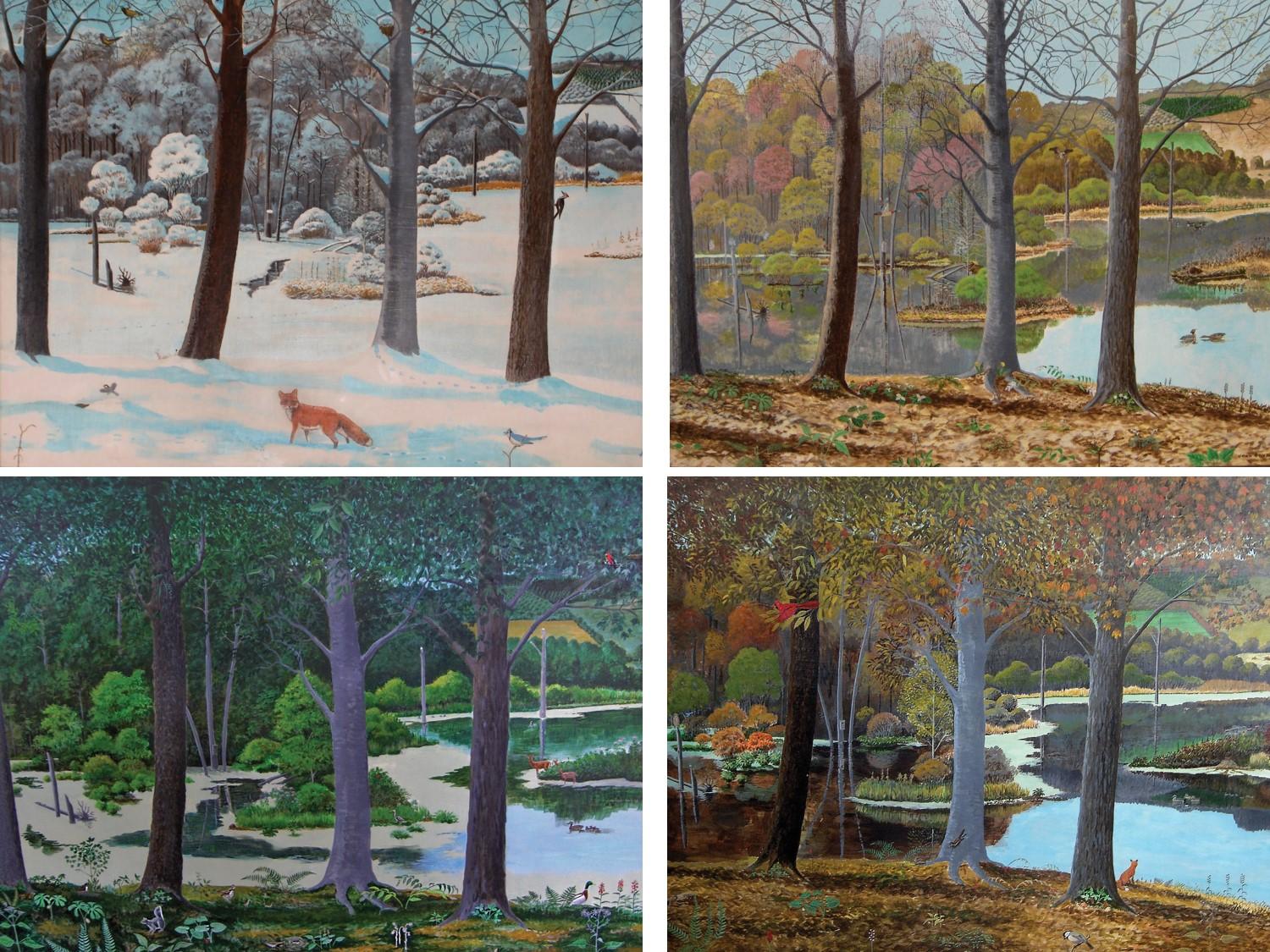 An interpretive guide walks you through the season, describing the changes in plant and animal life in each mural.  The guide was updated in 2018 by Dr. Diann Jackson.