Rice Creek construction photos
July 2013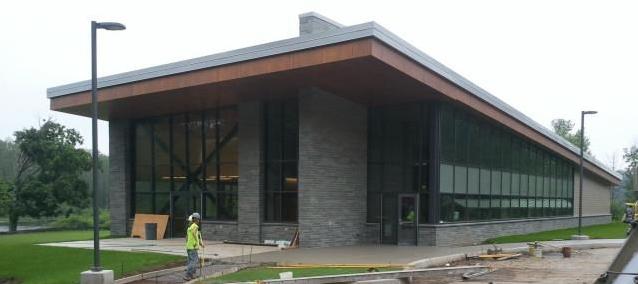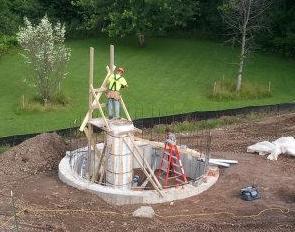 Work on the observatory continues.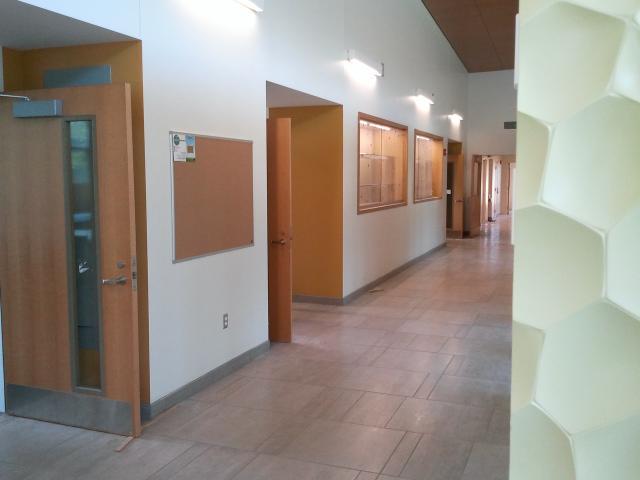 Hallway details from the reception area.  
June 2013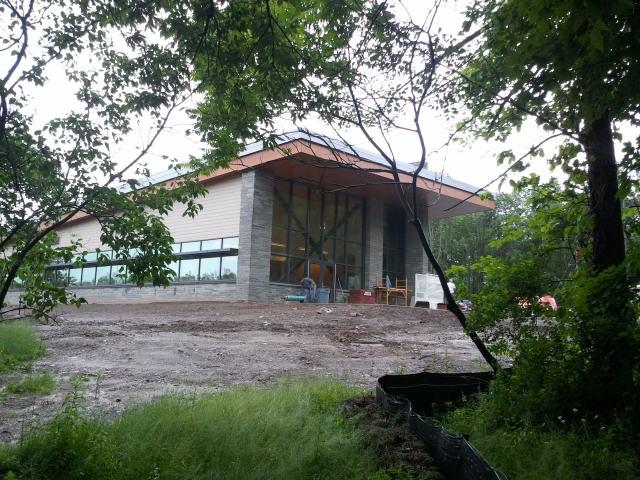 The view looking west, as you exit the
green trail.
 Furniture arrives inside and sidewalks appear outside as moving day nears.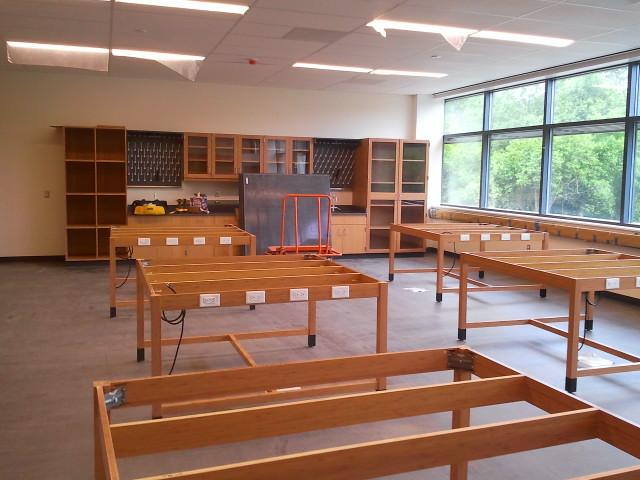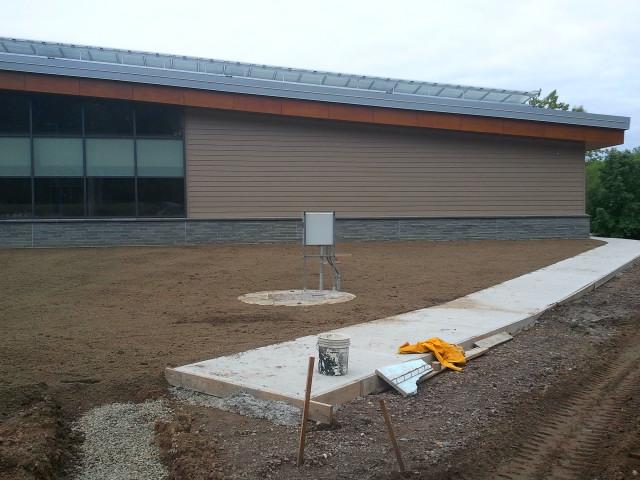 May 2013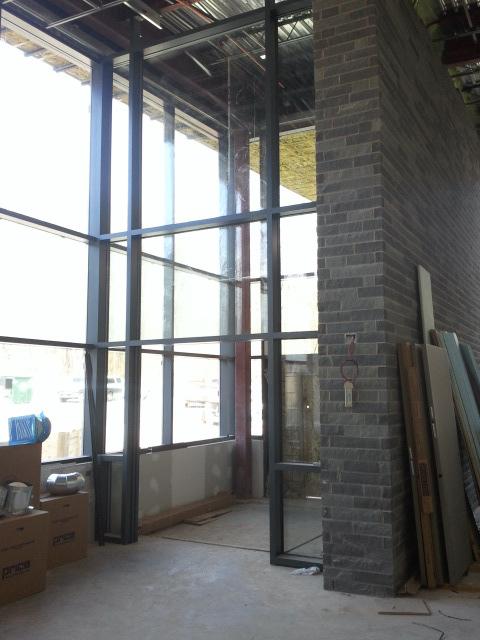 A wall of windows bathes the entry area in natural light.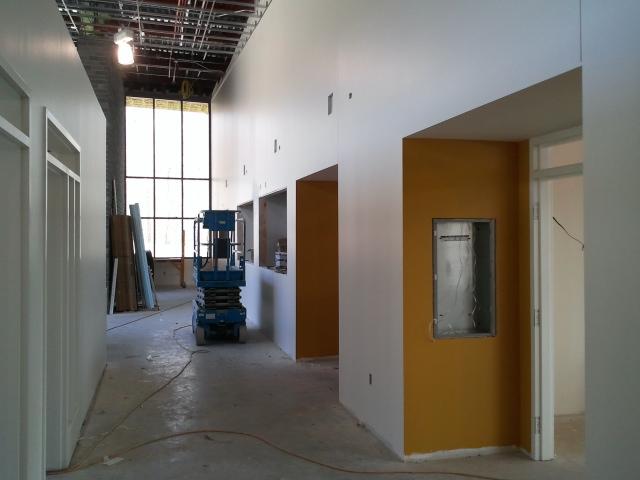 Looking east down the central corridor:instructional areas  are on the right and administrative spaces on the left.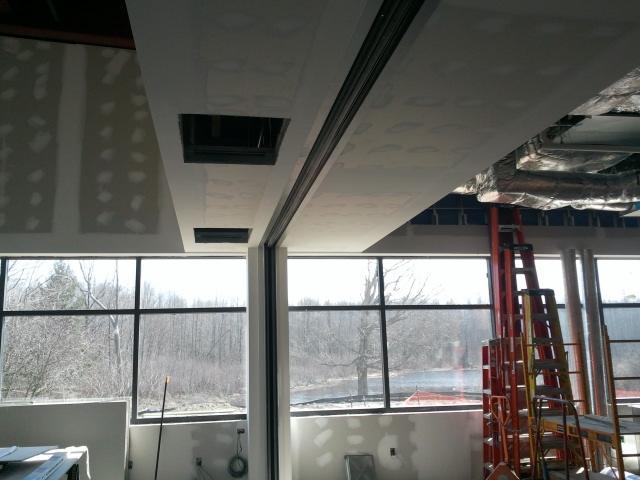 Looking south from inside the main instructional area.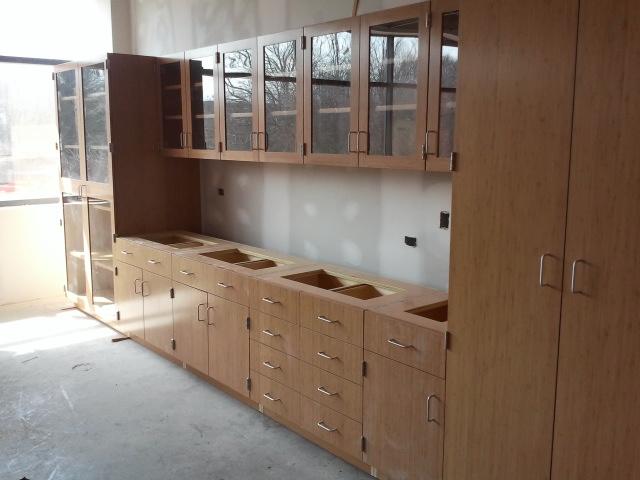 Cabinets in one of the three instructional spaces.
April 2013 
The site of the new observatory.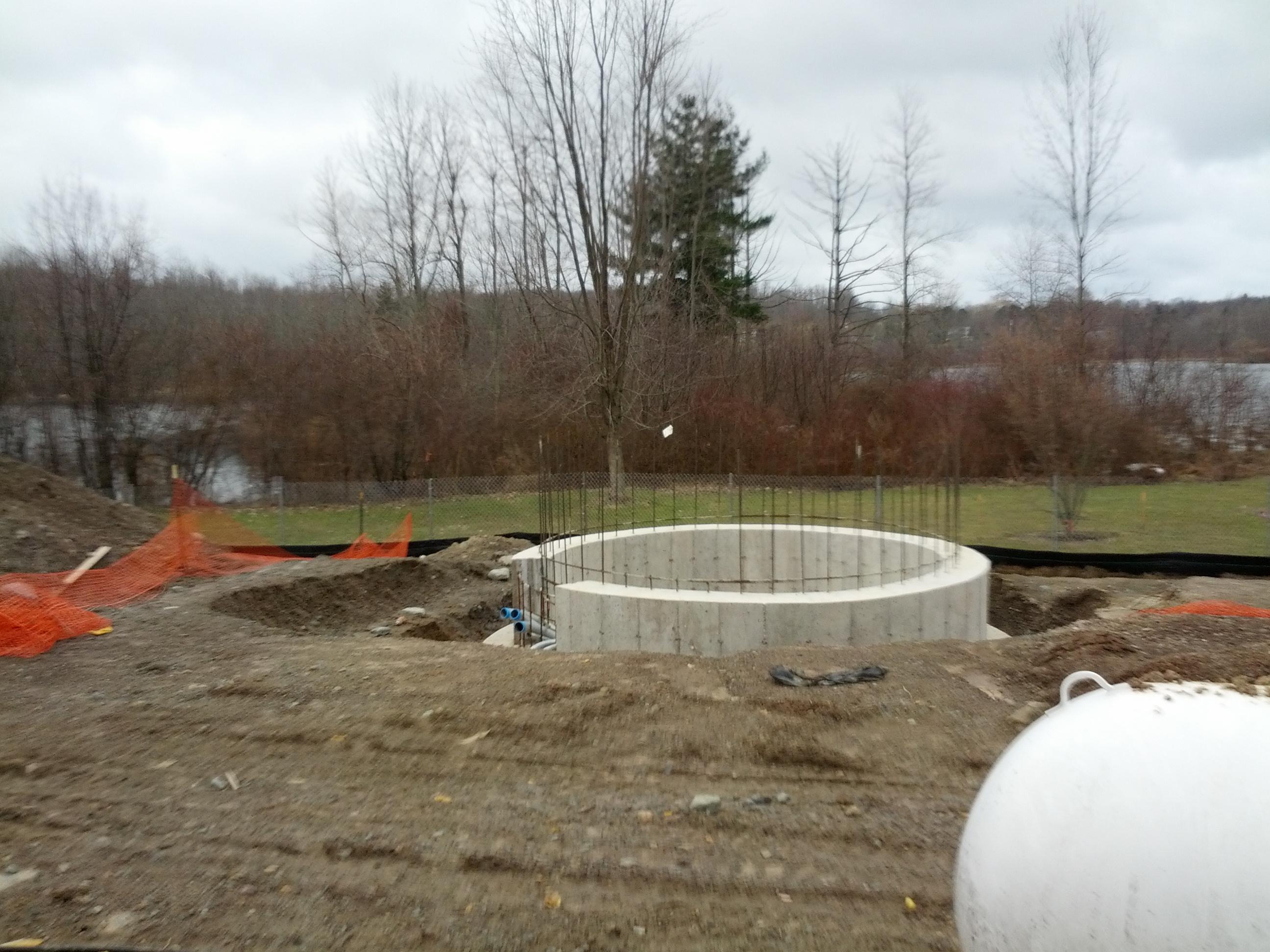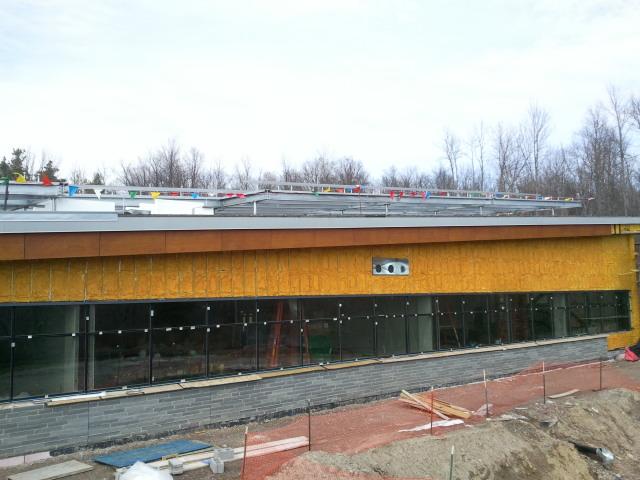 Preparing the roof for solar panels.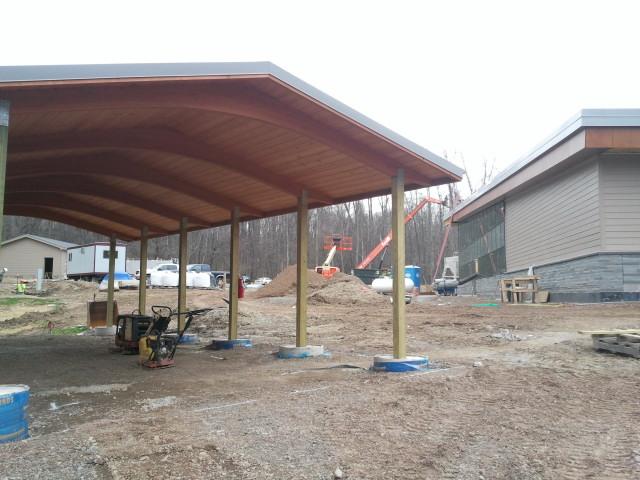 Looking east from the pavilion.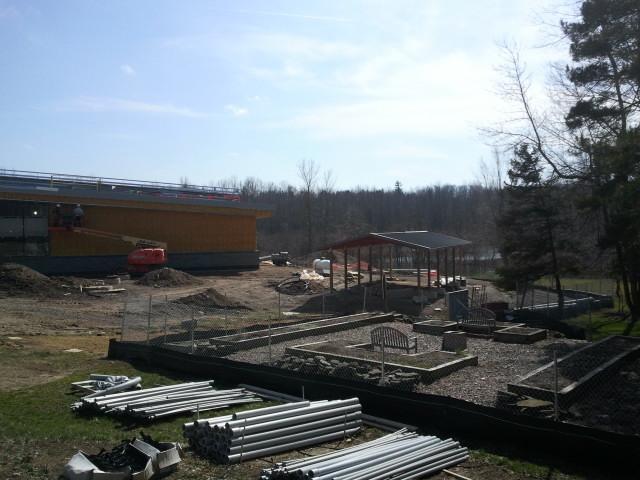 The herb garden and pavilion.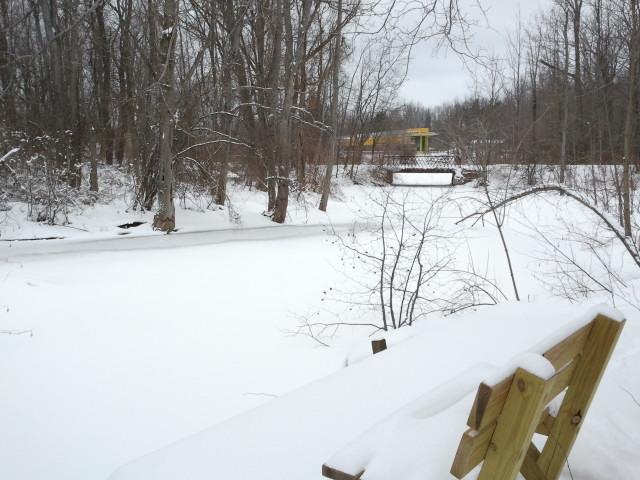 March 2013 looking north at
the view of the new building from the creek side bench along the green trail.

Early February 2013 looking southwest from the parking area.
Can you find the plywood that covers the main entrance doors?

January 2013 looking north from across the creek.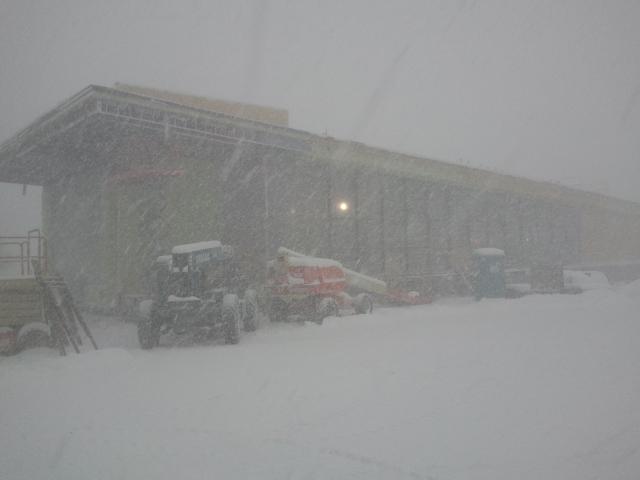 January snows outside ...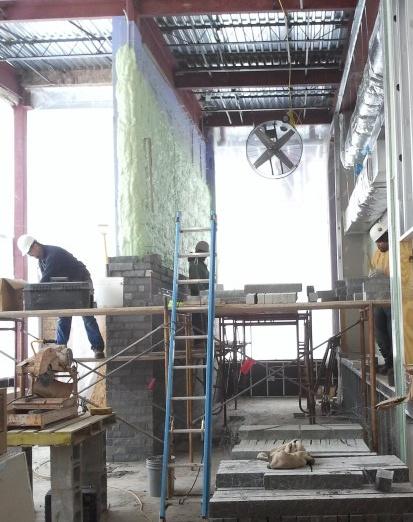 ... as the work continues inside.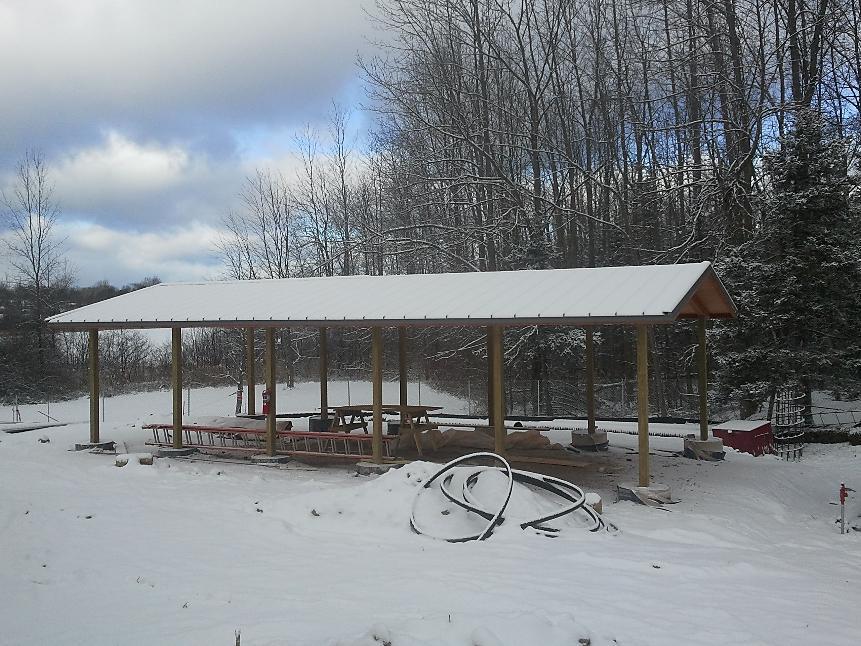 January 2013
The new pavilion has a metal roof.
The pond, covered in ice and snow, can be seen
to the left beyond the shrubs.
The Herb Garden is to the right out of camera range.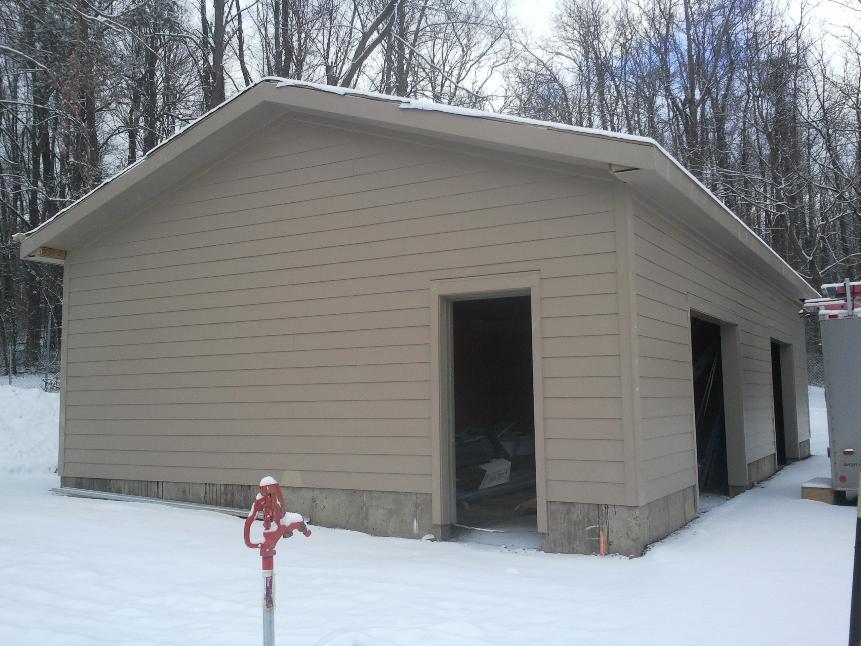 January 2013 
The new garage is located approximately 
in the same place as before.
December 2012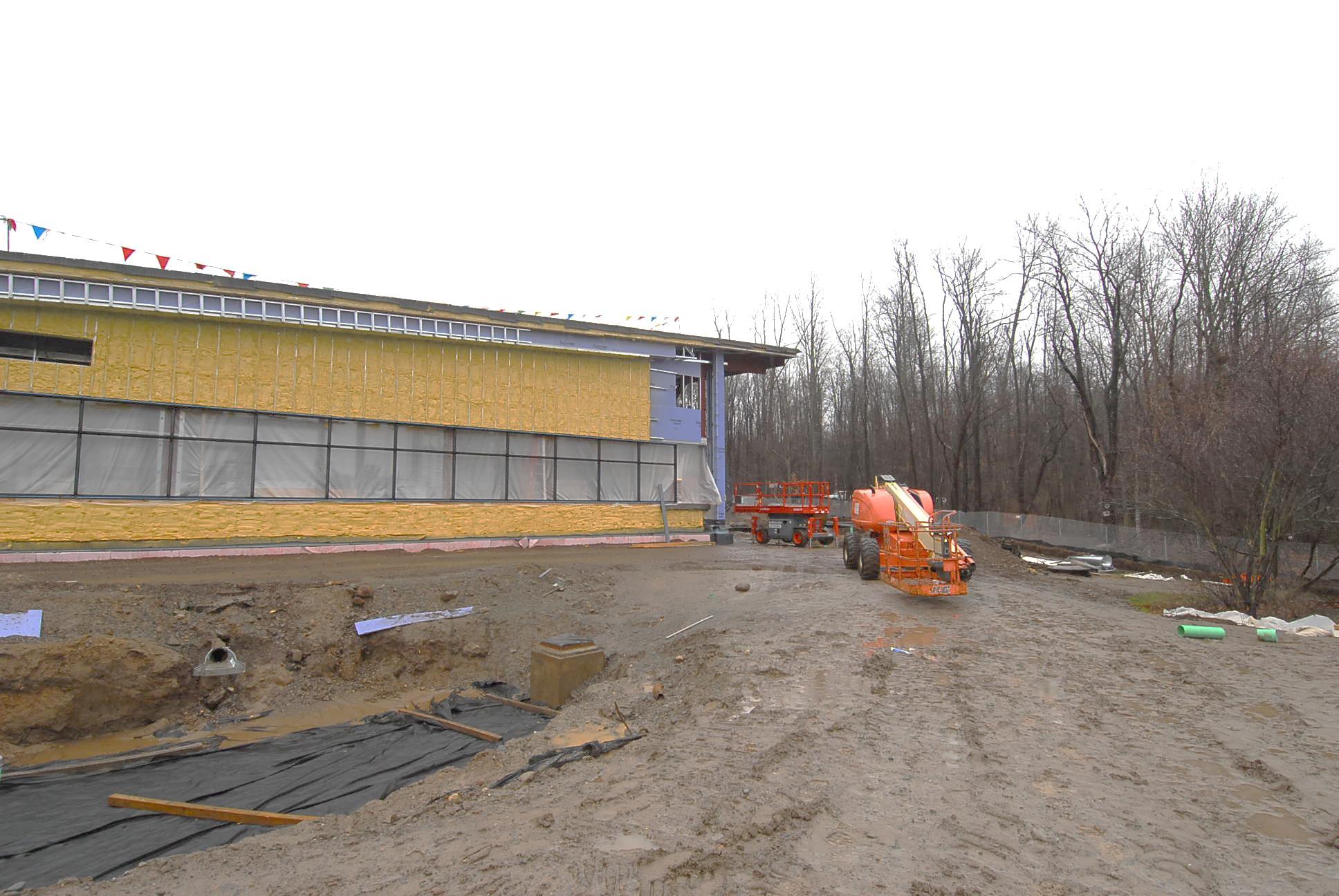 The south side [backyard] of the main building.
The entrance to the Green trail is to the right.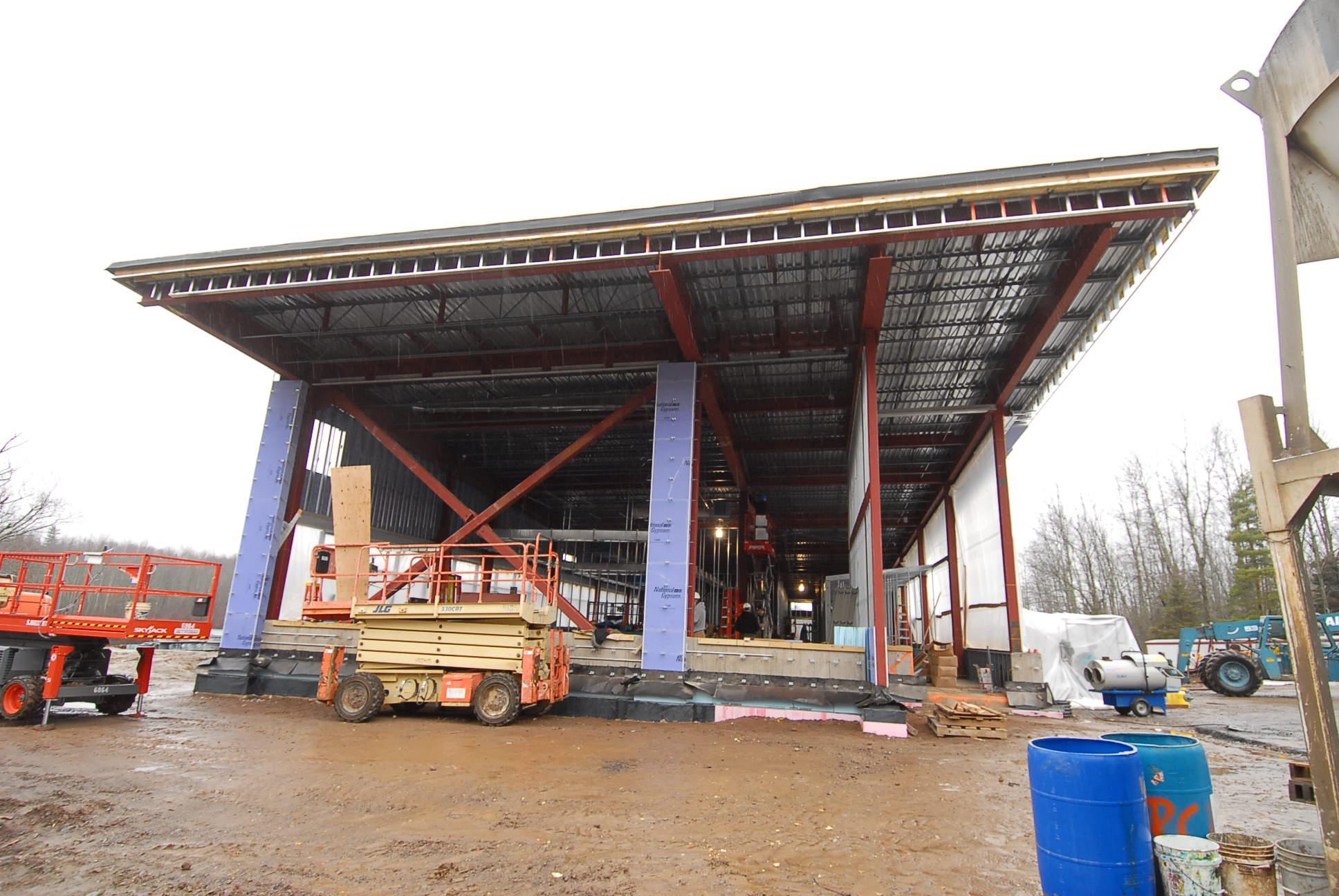 East side view.  The entrance is on the far right.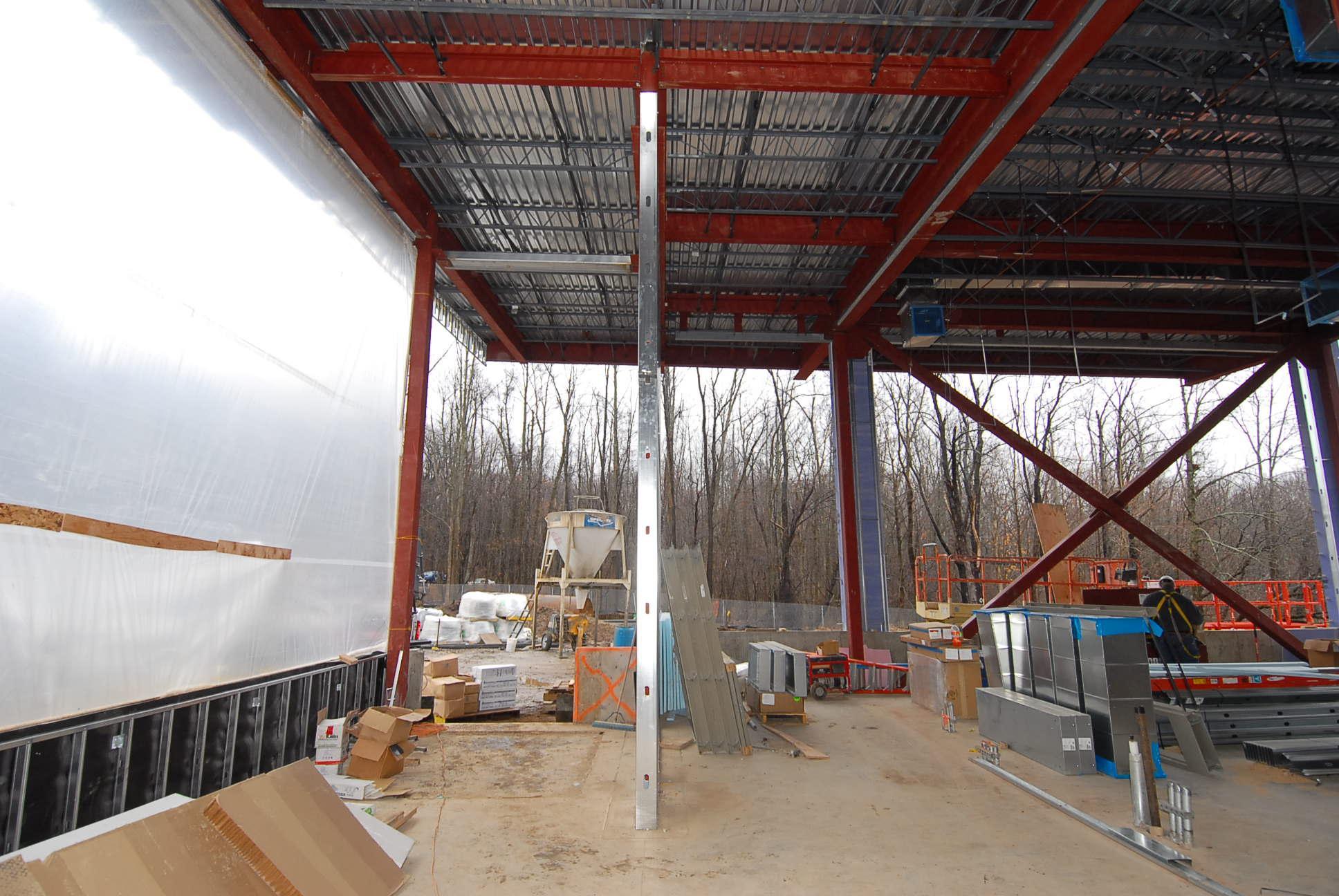 Inside looking east.  The entrance is on the left.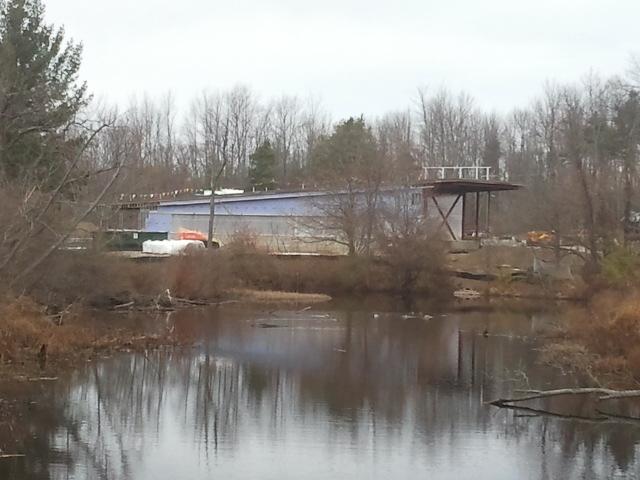 Late November 2012 looking north
from across Rice Creek.  Insulation has begun.
The main building is being enclosed
in preparation for winter.

 
November 2012 looking west from the parking area entrance you can see the locations of the buildings.
November 2012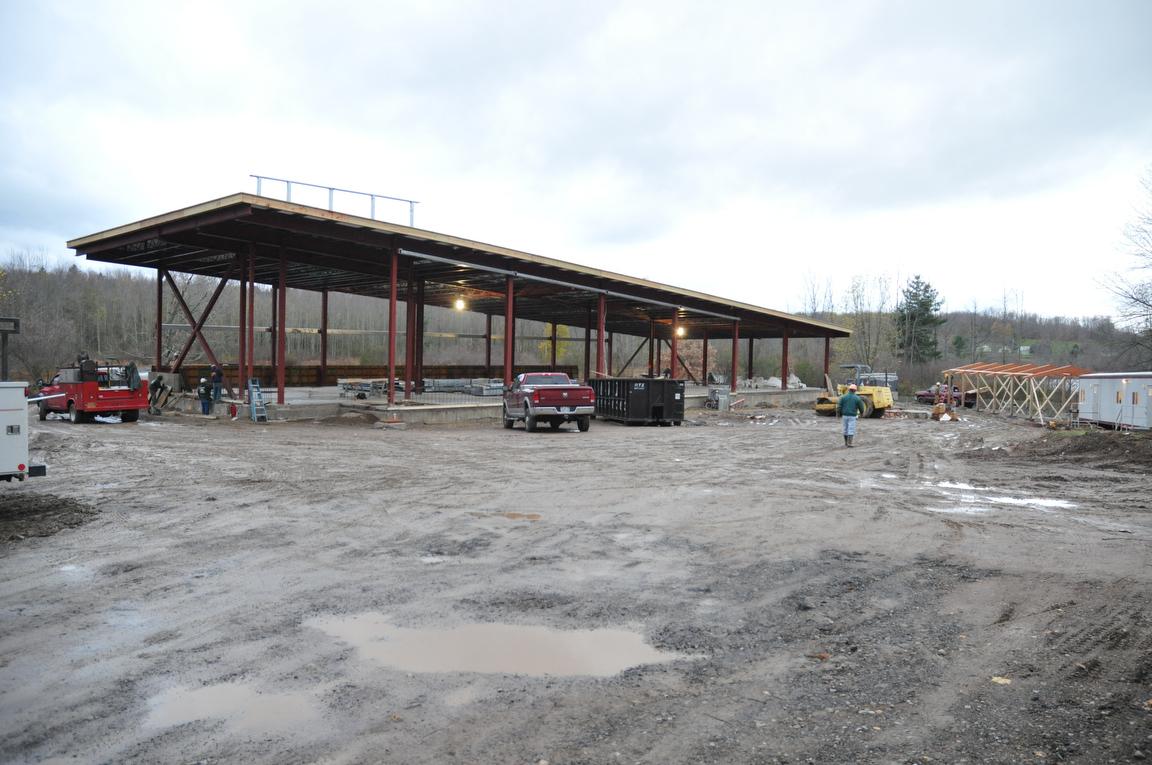 To the right is framing for the pavilion.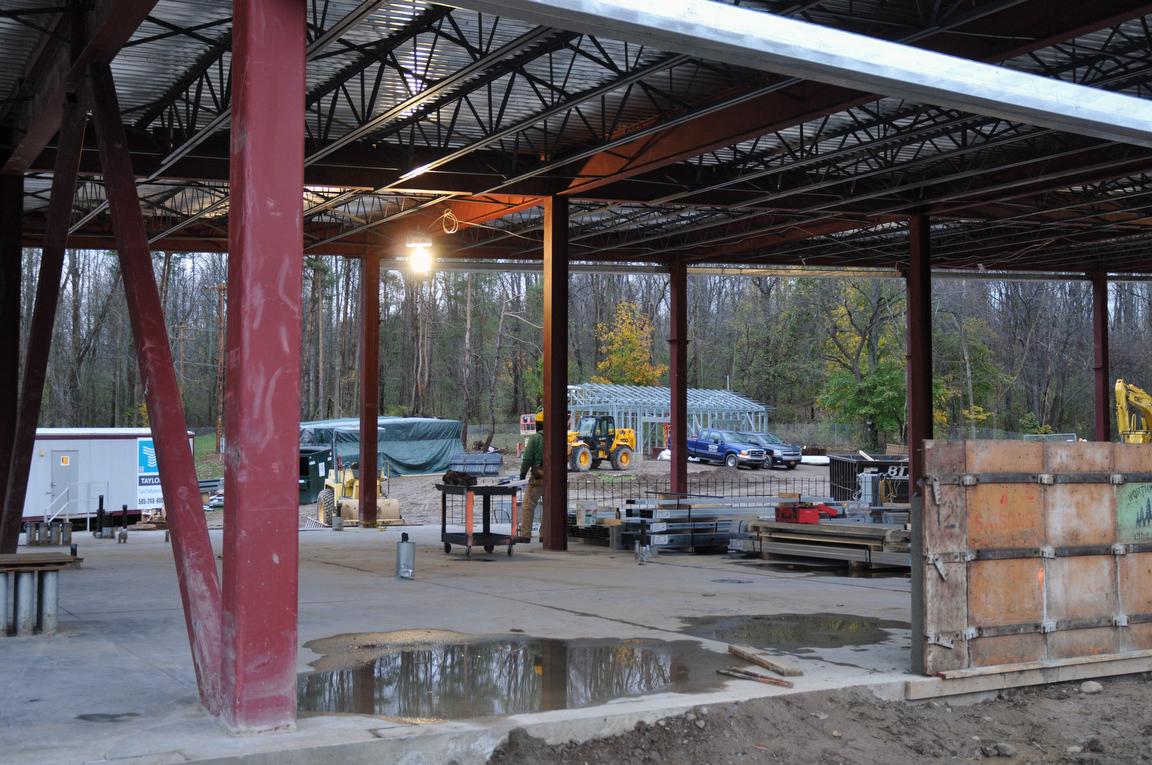 In the back right is framing for the garage.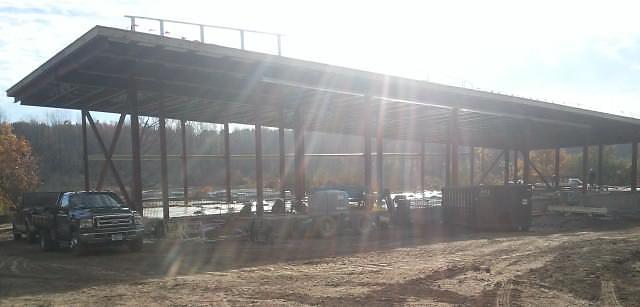 October 2012 looking southwest. 
They've raised the roof and are making progress on the pavilion and garage.
September 2012 looking southwest.
The framework for the new building is taking shape.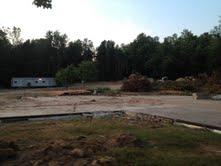 July 2012 looking northeast.  
 All that remains of the main building is the foundation.