Student Operations Services (SOS) Hiring Information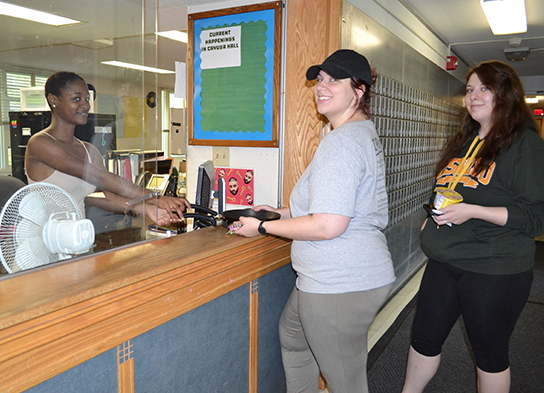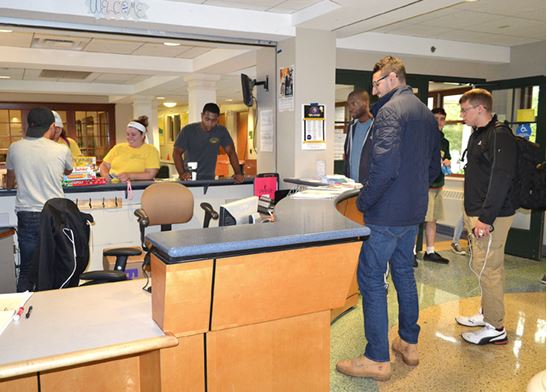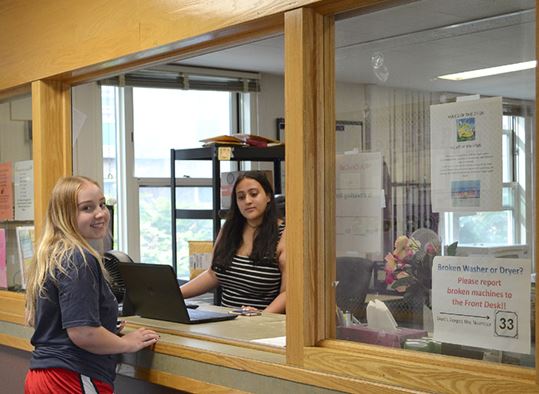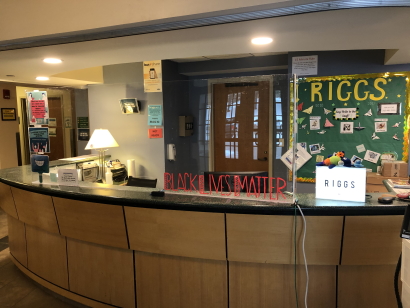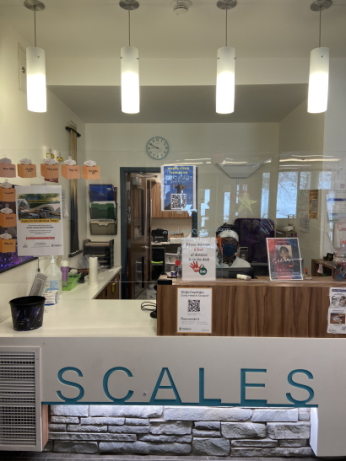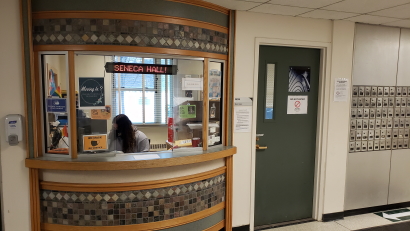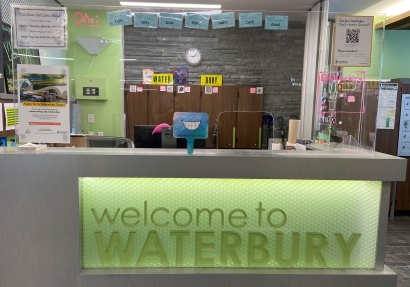 What is an SOS?
The SOS (Student Operations Services) are employees of Residence Life & Housing and are expected to perform a multitude of duties while remembering that we serve not only SUNY Oswego students, but also faculty, staff, parents, and visitors. The SOS Staff is made up of Desk Attendants and Recycling Technicians. The main goal of the SOS staff is to provide assistance and information to those seeking it. This in turn requires a positive attitude, approachable demeanor and paying attention to an individual's needs, problems, and miscellaneous questions.
Spring 2022 - No Vacancies
Currently we are not hiring any new applicants for Spring 2022.
Hiring Process to Fill 2022-23 Vacancies
Interested in working in the Residence Halls? The hiring process for employment for the 2022-2023 academic year has begun. Below, you can view the steps to begin your Application Process, along with the selection timeline.
Application Process
Student Operations Staff (SOS) selection is a centralized process, hiring for positions in all Residence Halls. 
We thank you for taking the time to apply for our SOS positions and appreciate your patience during this process. Please feel free to contact our office at reslife@oswego.edu with any questions or concerns you may have. Applications are kept on file if any mid-semester vacancies occur. We wish you the best of luck in your application process.
SOS 2022-23 Selection Timeline 
New SOS Applicants
(Desk Attendants, Recycling Technicians)
02/14/2022

New SOS applications available at eRezlife

3/20/2022

New SOS applications due (Applications are reviewed on a rolling basis)

3/25/2022
New SOS applicants references due

3/21/2022-4/01/2022

New applicant interviews
*Please note the location of the interview does not determine the location of staff placement.

4/22/2022

New SOS soft offers sent out

End of May

New applicant grade and conduct checks

End of May

New applicant formal offers
New SOS Applicants: Instructions to Apply
Go to eRezlife
Select the position you wish to apply for (DA, RT).
Select New Applicant- SOS 2022-2023.
Complete the application including 2 references. Your references will receive a reference form electronically to the email you provide. Reference Forms must be submitted by the deadline if you wish to be considered for an interview.
Repeat for each position you wish to apply for. You will be asked to rank your preferences.
You must agree that you completed the application with accurate information, that you give permission to Residence Life and Housing to check references, grades, and conduct records in order to submit your application.
You will receive notice from eRezlife about the interview process.
Note: If you wish to withdraw your application at any time please contact reslife@oswego.edu
"What has your SOS position done for you?"
Have you ever wondered why one of your peers chose to apply and accept their SOS position?  While everyone's answers are different, there are just as many different benefits to the many positions offered by the Residence Life & Housing office.  Below, you can see a few testimonials from different SOS staff members who have answered the questions above.
"The Desk Attendant position has given me an opportunity to expand my connections, both academically and professionally across campus."
-Waterbury Hall Desk Attendant, Andre Frontis:
"The R.T. position has opened the door to new employment opportunities thanks to the skills I've utilized in this position."
-Waterbury Hall Recycling Technician, Christopher Johnson: 
"Working as a computer technician in Oneida Hall has given me the opportunity to interact and work with my Oz community and learn more about computers."
-Oneida Hall Computer Technician, Jessica Chachere 
 "As an SOS member, I feel appreciated and I feel supported. If I have something important to say, people listen to me. I work side-by side with the AHD to make sure the desk is running efficiently, which in the end only gives the residents a great experience. I love my staff, the Ra's and the residents. Cayuga feels like home for me. I could not have asked for a better job and I will be forever appreciative for the opportunities this job has provided me with.
-Cayuga Hall Student Operations Services Coordinator, Katie Miano
SOS Supervisors
If you have building specific questions, please contact the supervisor below:
Office
Contact
Hours
Residence Life and Housing
303 Culkin Hall
Phone: 315.312.2246
Fax: 315.312.6329
Email: reslife@oswego.edu
8:30 a.m. – 4:30 p.m.
Monday – Friday