Riggs Hall
Riggs Hall Mini Tour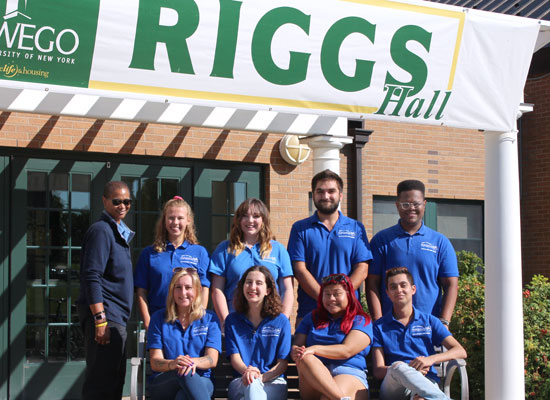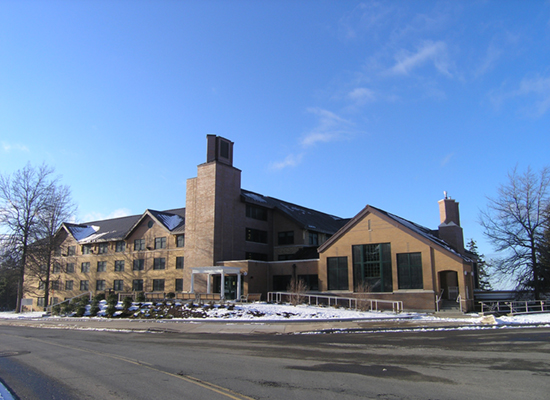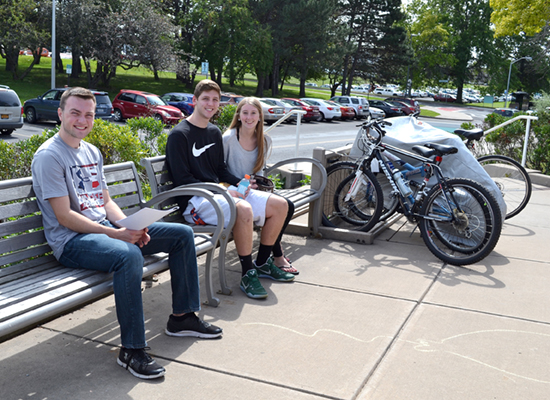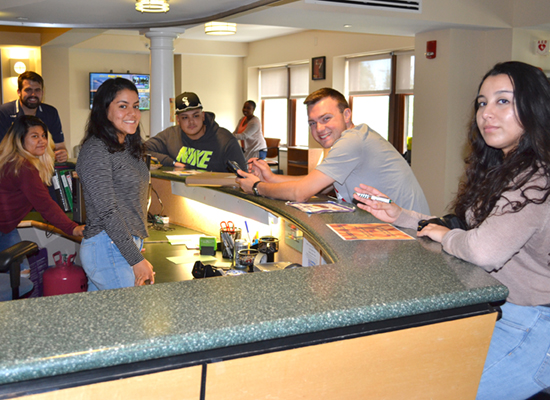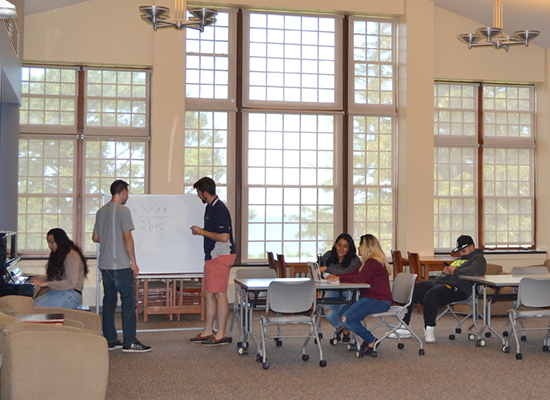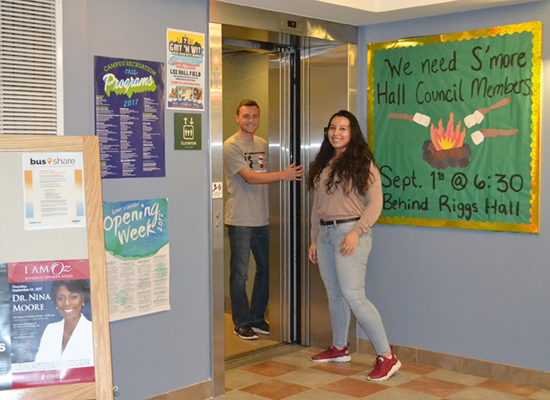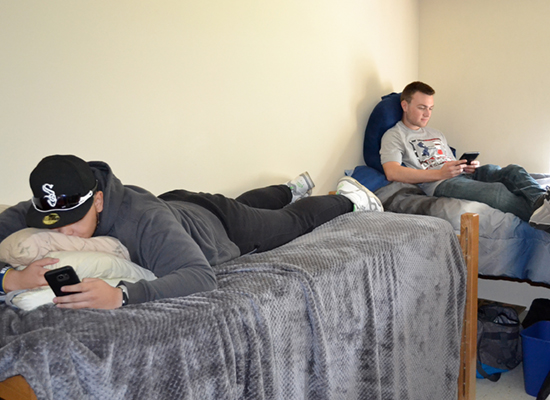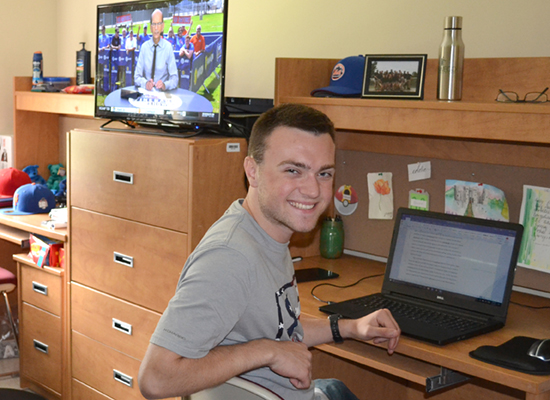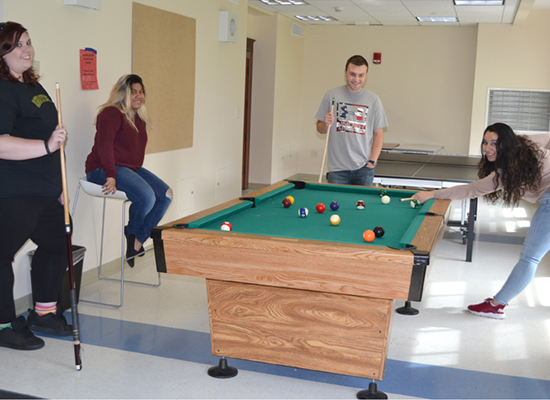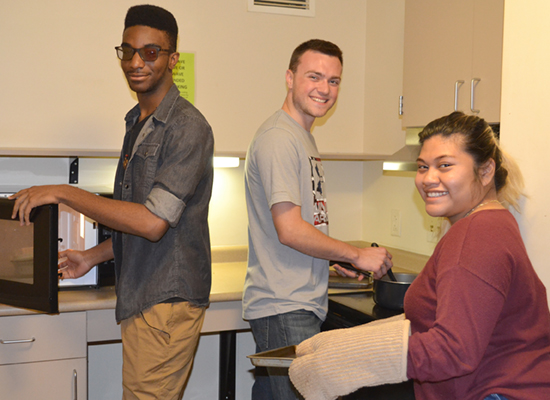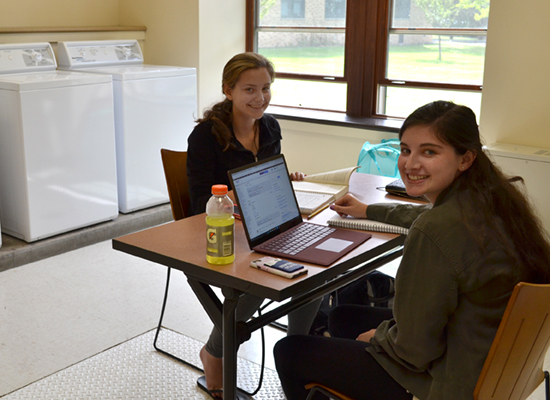 About Riggs Hall
Riggs Hall is among the Lakeside Residence Halls.
It reopened in the fall of 2007 after a ten million dollar renovation.
Riggs houses approximately 200 residents.
Popular co-ed configuration adds new dimension to the learning experiences students encounter in residence.
The building offers a 24 hour quiet community on the ground
floor.
Residents also have the opportunity to attend informative
educational programs that are presented throughout the semester by Peer Educators, Resident Assistants and various departments on campus.
In addition, residents have the chance to become active and
participate in Hall Council.
Riggs Hall has tunnel access to Lakeside Dining Center and Johnson Hall.
Kitchens are located on each floor and the laundry facility is in the basement.
Riggs Hall Staff
1 Residence Hall Director
7 Resident Assistants
Riggs has a number of employment opportunities for students such as Desk Staff and Recycling Technician which allow residents to assume leadership positions and to serve as role models for the other residents in the building.
Riggs Hall • 315.312.3105
28 Rudolph Road
Oswego, NY 13126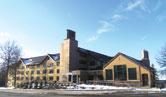 RELATED LINKS