Step 1. Complete New Student Housing Application
Select 'Applications, Agreements, and Forms.'
Select 'New Student Housing Application.'
Step 2. Sign the Housing and Dining License
Step 3. Answer Application Questions
Select the appropriate answer to each of the required questions.
Select 'Continue.'
Step 4. Living Learning Community (LLC) and Gender Inclusive housing interest.
Indicate any interest in an LLC or gender-inclusive housing on your application.

When you are finished adding living interests, select "Continue."

A confirmation page will appear, notifying you that your New Student Housing Application has been submitted.
If you said yes to either interest in an LLC or gender-inclusive housing return to myhousing.oswego.edu to complete the appropriate agreements.
Step 5. Submit Roommate Requests
After you have completed your New Student Housing Application, return to the main menu at myhousing.oswego.edu and select 'Room Selection.' 
Go to 'Select Roommates' from the menu, select the Term, and search for your mate using the search field (first and last name).    
New students will be able to request and confirm mates between Mar. 1 - June 10.
Note that:
Only students who have completed the New Student Housing Application will be able to request or be requested as mates. 

Mate-matching must be mutual to form a fully matched group. Specifically, if your requested mate does not request you as their mate, you will not be assigned a room together. 

You will not be able to match with mates once you or your mate has been assigned to a room. 
Step 6. Complete Agreements
Students who plan to live in Gender Inclusive Housing or one of our Living Learning Communities must complete the appropriate agreement at myHousing.oswego.edu. Students who do not complete the agreement may be reassigned to other housing.
Please note that we do our very best to honor your living interests; however, we cannot guarantee our ability to do so. 
New Student Housing Instructions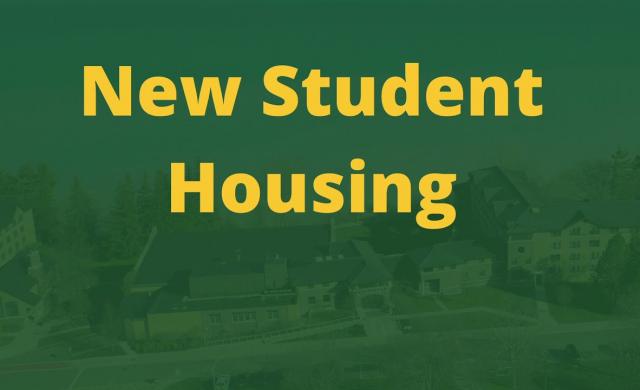 Return to New Student Housing
Return to ResLife Home
How to find your Housing Assignment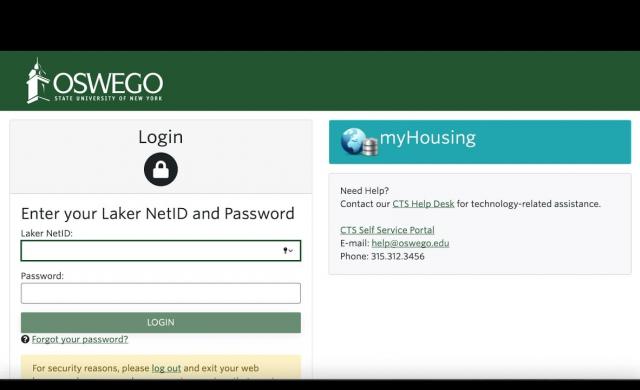 Office
Residence Life and Housing
303 Culkin Hall
Hours
8:30 a.m. – 4:30 p.m.
Monday – Friday