New Student Housing Application Instructions (PDF) Vacancy and Room Change Policy
The New Student Housing Application is available starting Mar. 1 for the Fall semester and Nov. 1 for the Spring semester at myHousing.oswego.edu.
Housing Assignments for the Fall semester will be available at myHousing.oswego.edu the last week of July. Room Assignments for the Fall semester are made by August 1, and by approximately mid-January for the Spring semester. Please call or email the Residence Life and Housing office if you do not receive an assignment for the Fall semester by August 15th or by January 20th for the Spring. 
Log into myHousing.oswego.edu using your Lakernet ID and password, then follow the steps below to submit your New Student Housing Application:
Step 1. Select New Student Housing Application
Select 'Applications and Agreements.'
Select 'New Student Housing Application.'
Step 2. Sign the Housing and Dining License
Step 3. Answer Application Questions
Select the appropriate answer to each of the required questions.
If you want to inform us of any medical conditions you would like us to consider in making your housing assignment, enter that information in the space provided.
Select 'Continue.'
Step 4. Enter Living Requests – Rank Residence Hall Preferences
Enter the living environment request that is most important to you by choosing "1" from the dropdown menu next to "Choice #."
From the Request Type dropdown menu, choose 'Hall.'

Residence halls will appear to the right. Choose the hall you would like to live in the most.

Select 'Add.' (Your request will appear at the top of the page.)
To add additional requests/preferences:

Choose and rank your next choice ("2," "3," etc.). You may rank up to 5 halls.
Choose the appropriate "Request Type" and hall from the dropdown menu that appears to the right.

When you are finished adding living requests, select "Continue."
A confirmation page will appear, notifying you that your New Student Housing Application has been submitted.
Step 5. Submit Roommate Requests
After you have completed your New Student Housing Application, return to the main menu at myhousing.oswego.edu and select 'Room Selection.' 
Go to 'Select Roommates' from the menu, select the Term, and search for your mate using the search field (first and last name).    
New students will be able to request and confirm mates between Mar. 1 - May 31. Note that:

Only students who have completed the New Student Housing Application will be able to request or be requested as mates. 
Mate-matching must be mutual to form a fully matched group. Specifically, if your requested mate does not request you as their mate, you will not be assigned a room together. 
You will not be able to match with mates once you or your mate has been assigned to a room. 
New Student Housing Instructions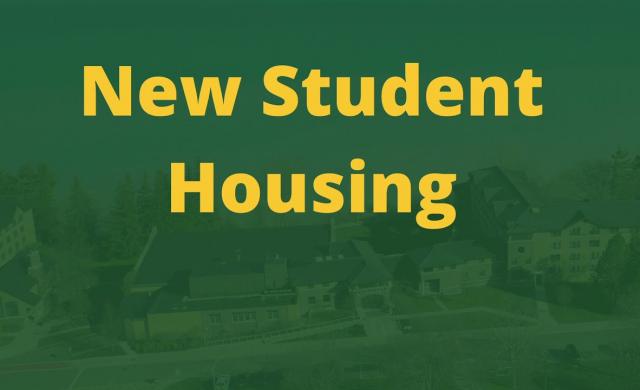 Return to New Student Housing
Return to ResLife Home
How to find your Housing Assignment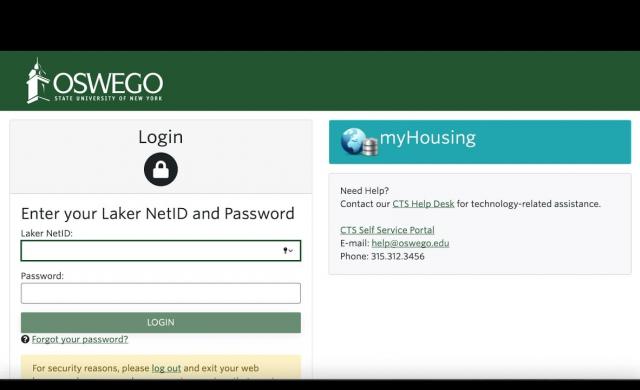 Office
Residence Life and Housing
303 Culkin Hall
Hours
8:30 a.m. – 4:30 p.m.
Monday – Friday