Mate/Room Preferences
Room Selection for 2018-2019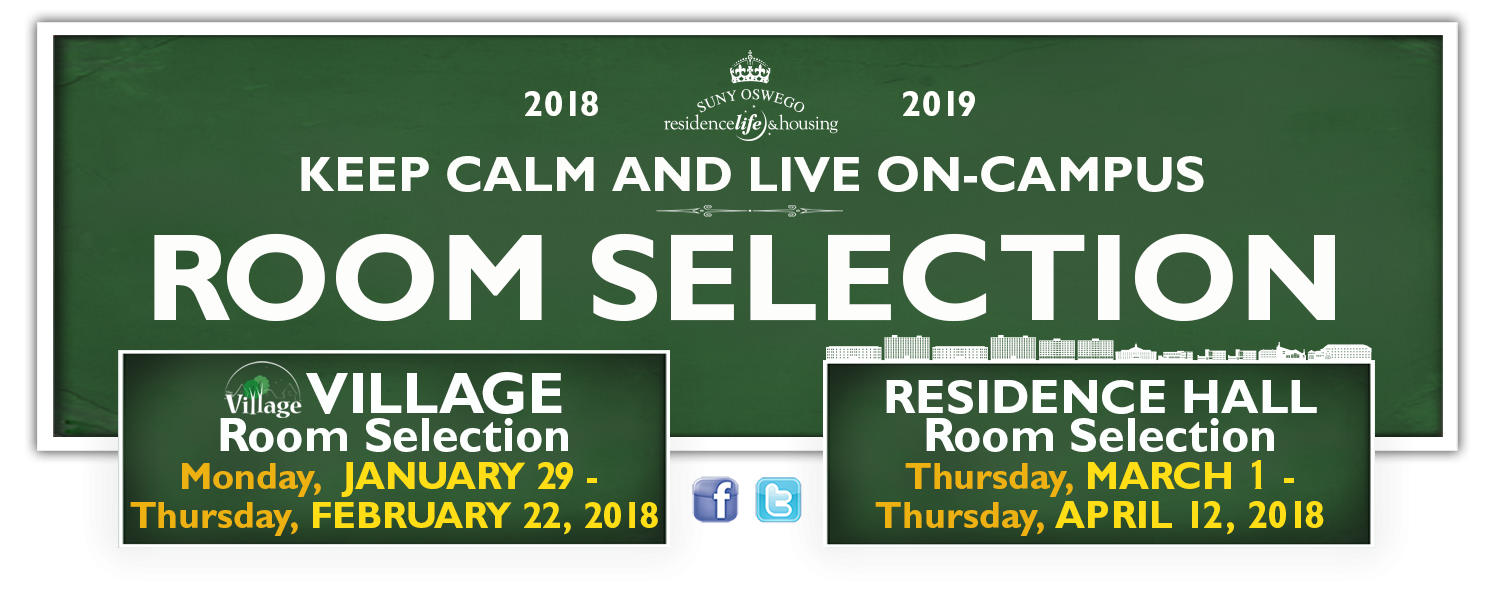 Details for Submitting Room/Roommate Preferences
Specifically, submitting and confirming roommate requests. This will be STEP 3 of The Village and Residence Hall Room Selection processes.

(Also Known As "Mate Matching")

Only students who have COMPLETED Steps 1 & 2 can request or be requested as room/suite/townhousemates.
Mate (Roommate/Suitemate/Townhousemate) requests must be mutual!
Please note that all mate requests must be MUTUAL in order to be valid.
Specifically, if your requested mate(s) does not request you as his/her mate, you will not be able to choose a room/suite/townhouse together.
After requesting mates, return to myHousing as needed to make sure that any requested mates MATCH.
Village Room Selection:
Be prepared! When signing up for a townhouse, each individual member of your group must be assigned to a specific bedroom.
Village Room Selection participants will be able to request and confirm "mates" as follows:
January 31 - February 13, 2018: Only current Village residents (who completed Steps 1 & 2 of Village Room Selection) can request and be requested as "mates."
February 14 - 22, 2018: All Village Room Selection participants can request and be requested as "mates."
Onondaga Suite Selection: See Onondaga Suite Selection for more information.

To "squat" a suite in Onondaga, students must be in a matched group of 6; AND one member of that matched group must currently live in the suite to be squatted.
To sign up for a suite in Onondaga during Onondaga In-Hall Lottery or Onondaga Change-Hall Lottery, students must be in matched groups of 6 or matched pairs of 2.
Enter all members of your group as roommates.
Be prepared! If you are able to sign up for a suite during Step 4, you will designate who will live in each bedroom when you choose your suite.