Lofting Options : process complete
Resident students who would like their bedroom furniture lofted but have not yet submitted a request can submit an "iService Request Form" online upon arrival to our campus for the fall semester. (The website is not accessible from off campus.)

Please note:
It may take up to 4 weeks to fulfill these requests and residents must be present during lofting.
Beds in Lonis Hall and The Village cannot be lofted.
Specific rooms in other communities cannot accommodate lofts, including:

L-rooms in Funnelle and Hart Halls.
Riggs Hall rooms 116, 118, 216, and 316.
Double Room options brochure (pdf 342k)
Scales and Moreland options brochure (pdf 336k)
If you do not submit a request, your room will be set to the Default Option (bed is set at 35" height with dressers placed under bed - clearance under bed is 28" high).
Thank You!
Loftable Furniture Options: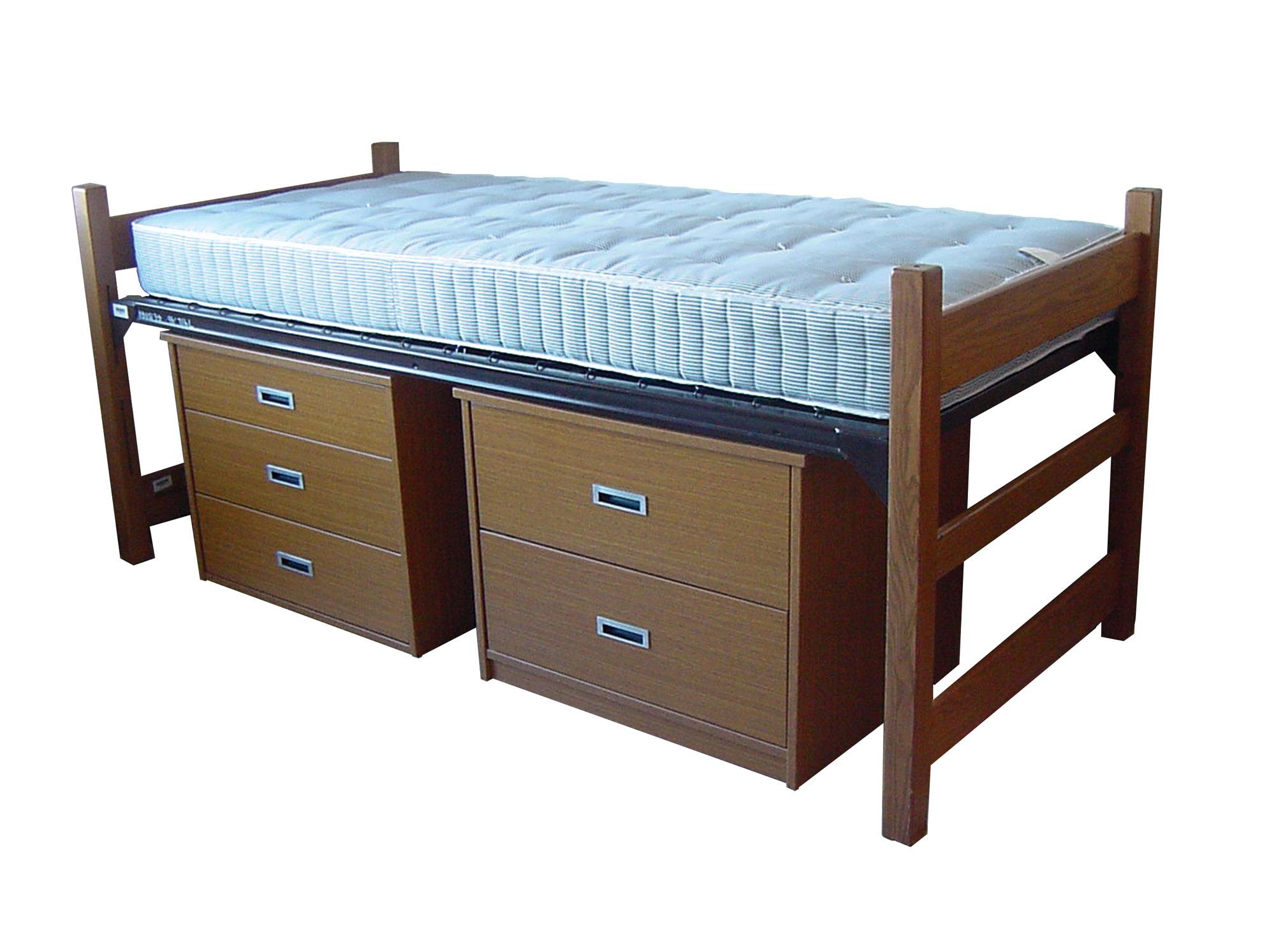 Default Furniture Configuration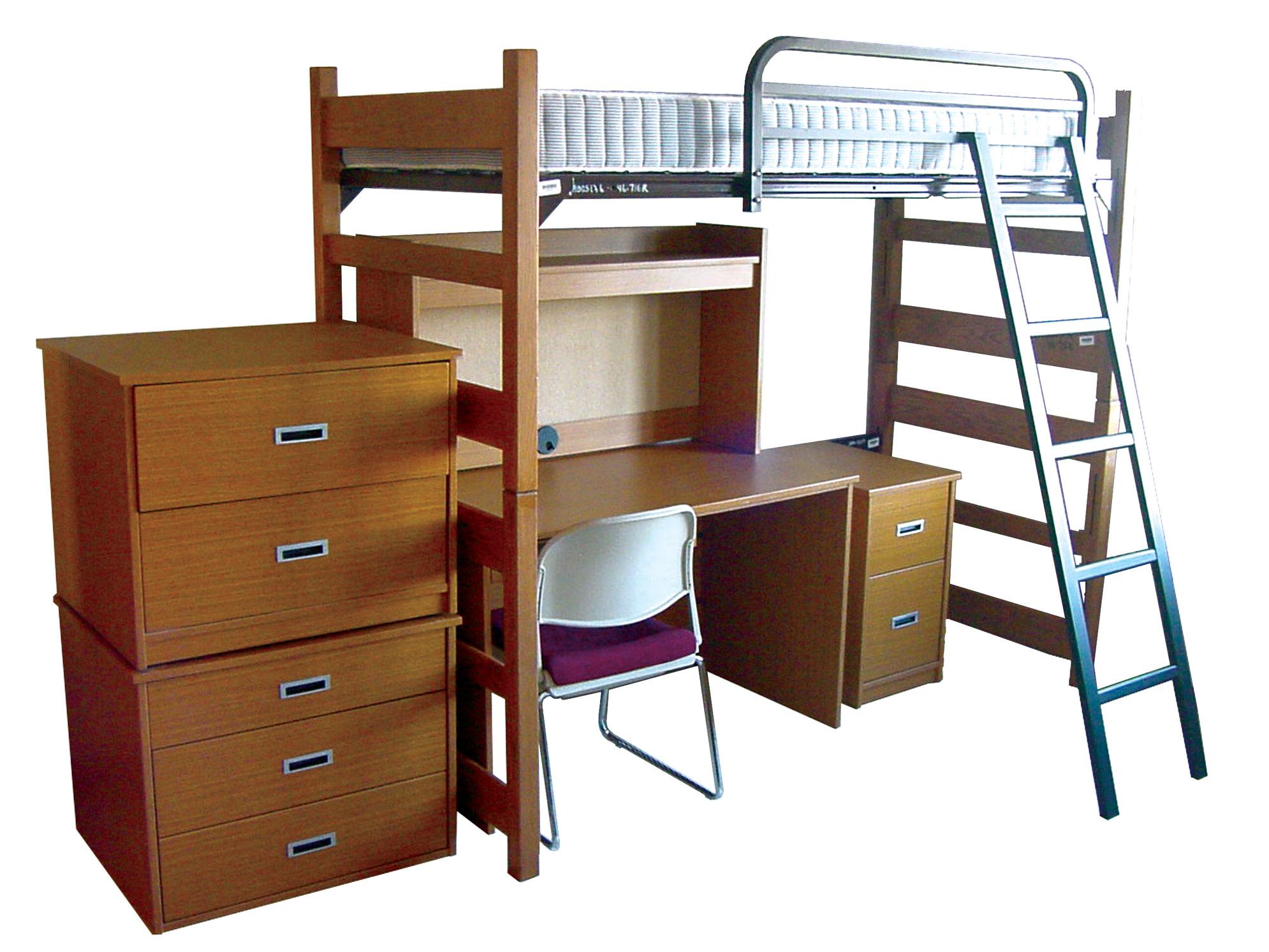 Option #1
Lofted bed with desk under bed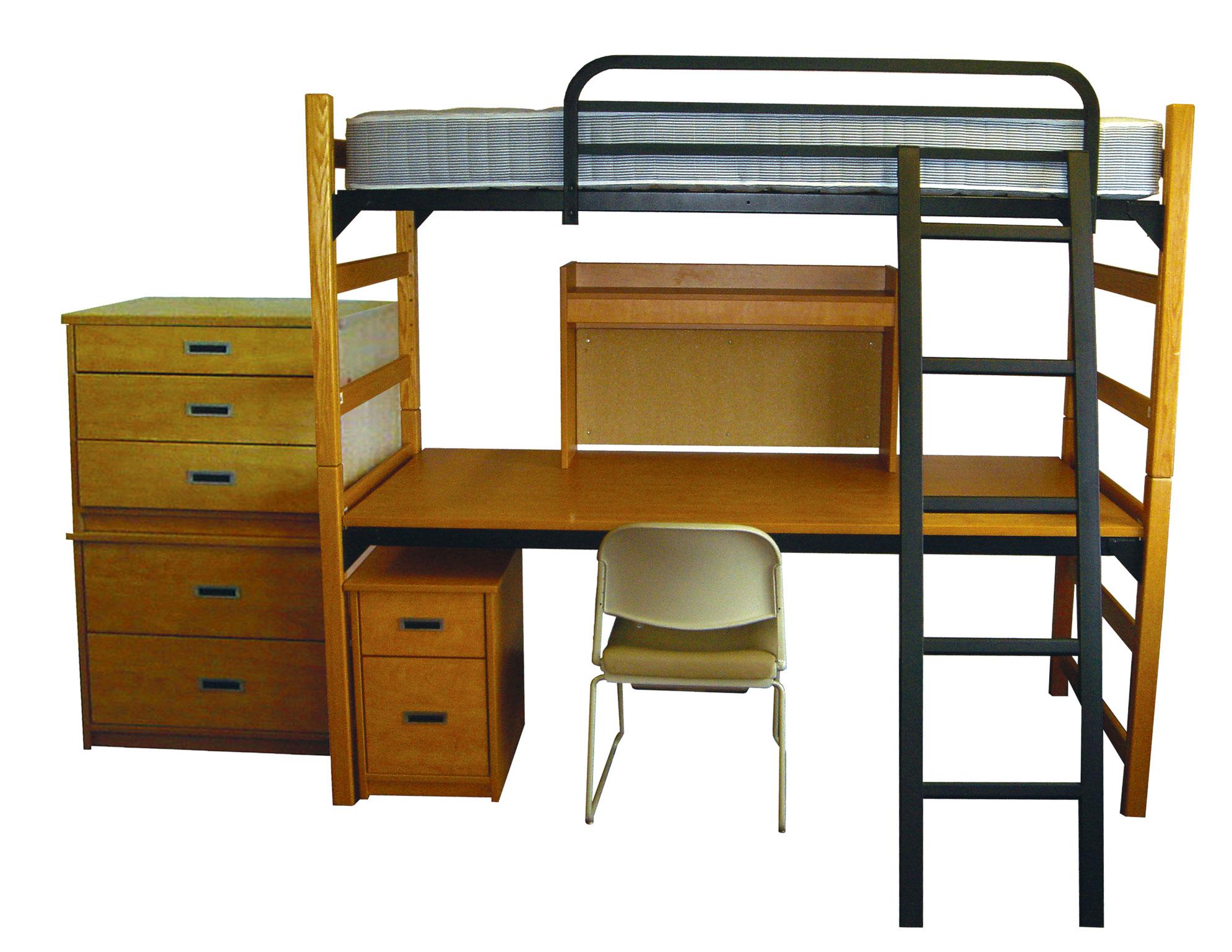 Option #2
Lofted bed with work surface
(desk is removed from the room)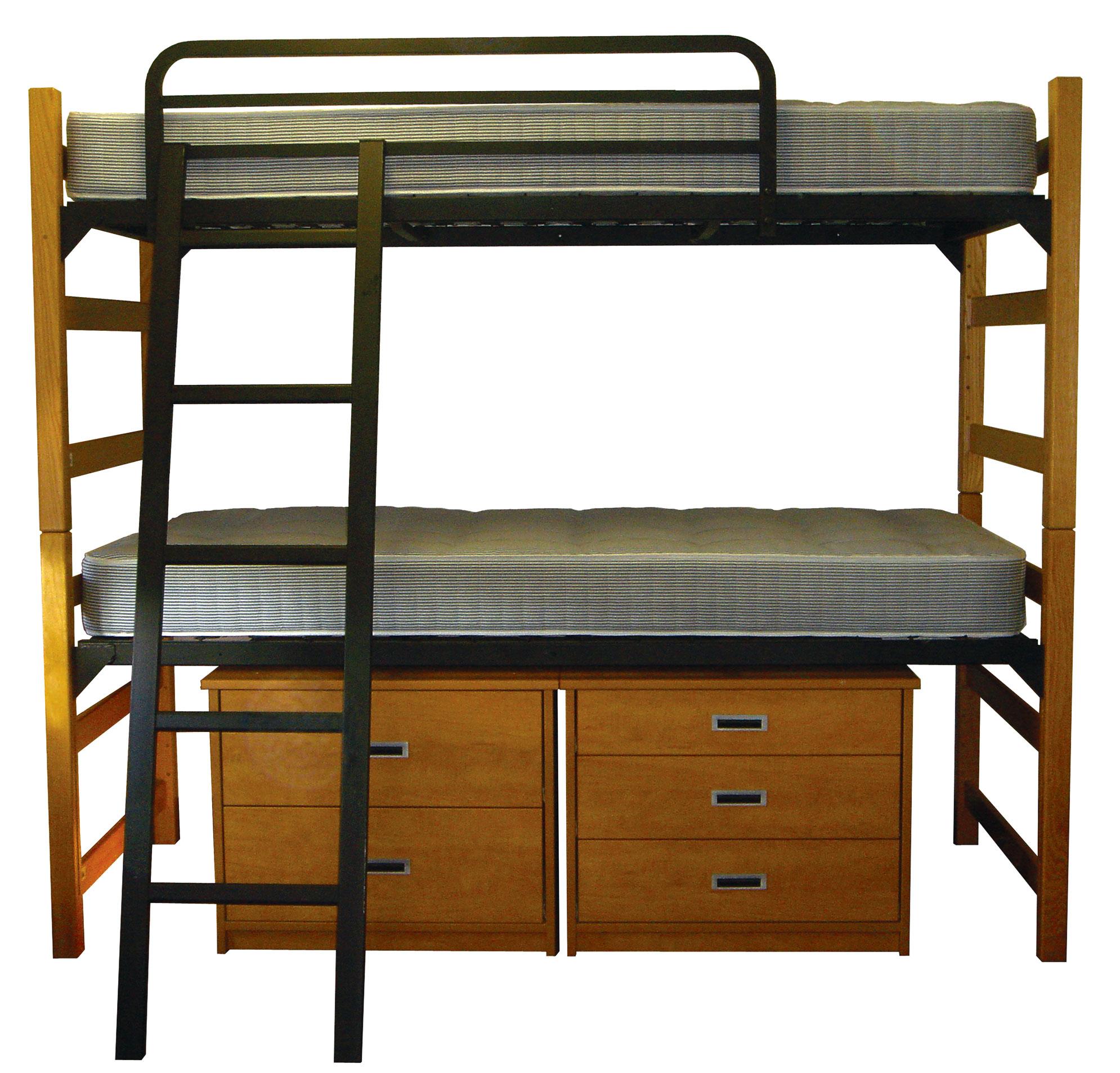 Option #3
Bunked bed set-up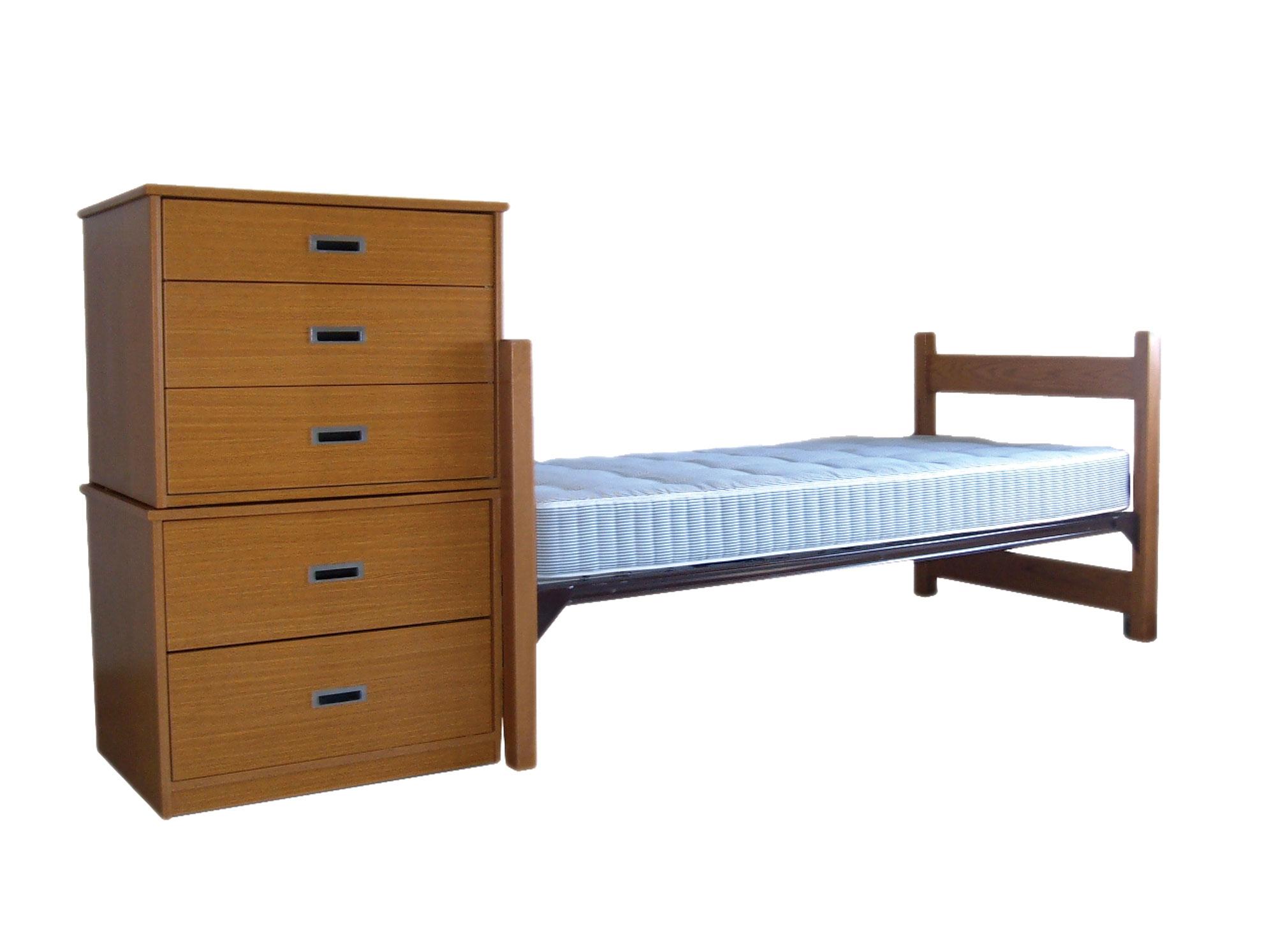 Option #4
Low height set-up
Persons with disabilities needing assistance with the content of these ResLife pages should contact the Residence Life and Housing office at 315.312.2246 between the hours of 8:00 am and 4:00 pm. Thank You