Johnson Hall : First Year Residential Experience (FYRE)
Johnson Hall Mini Tour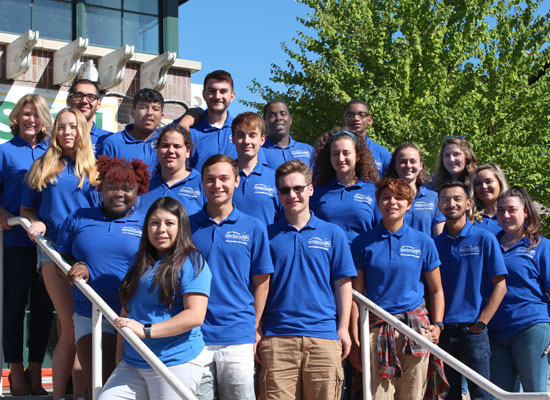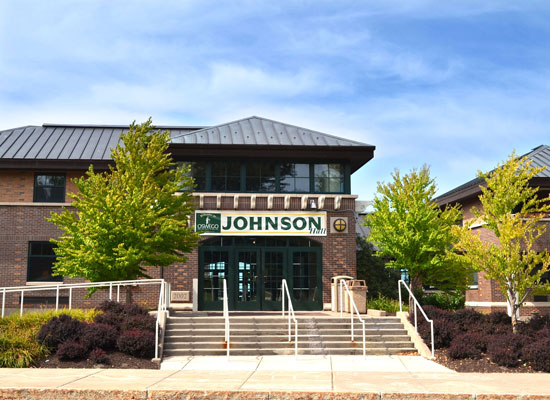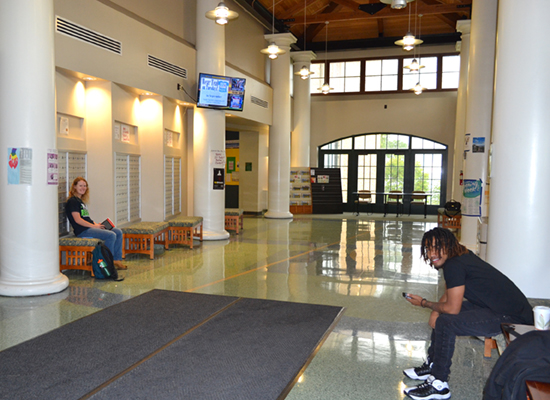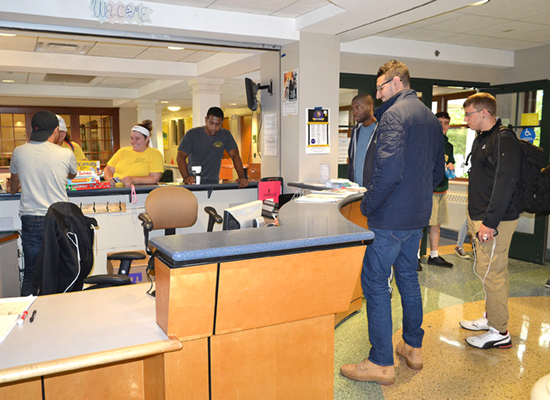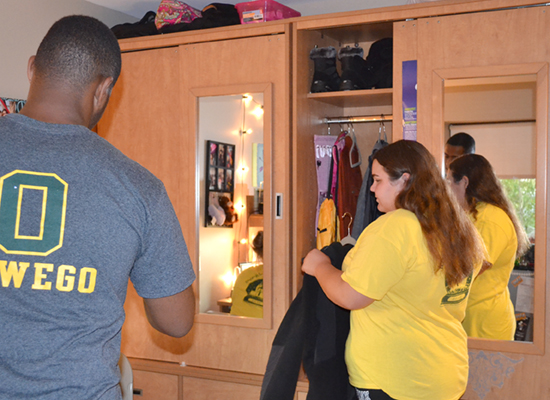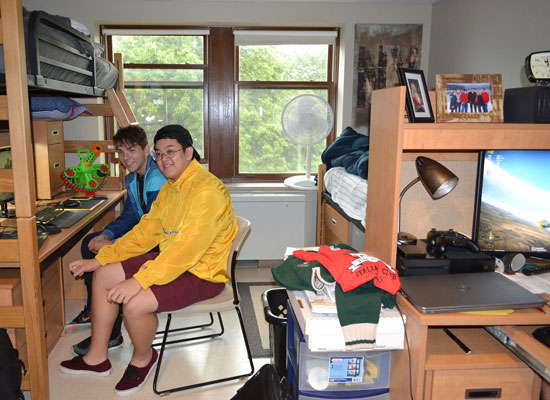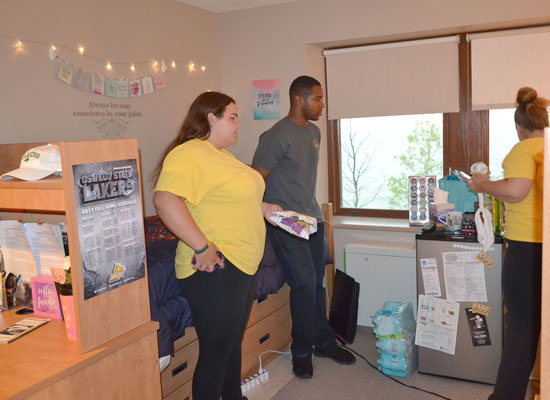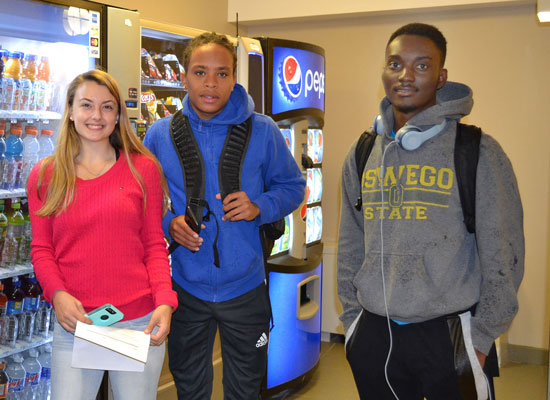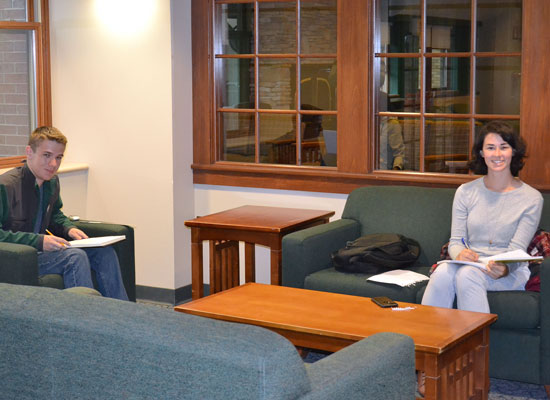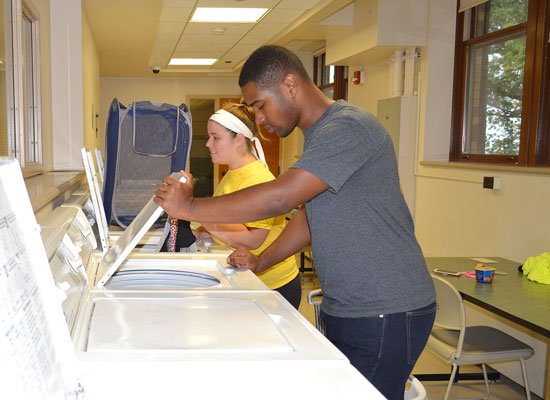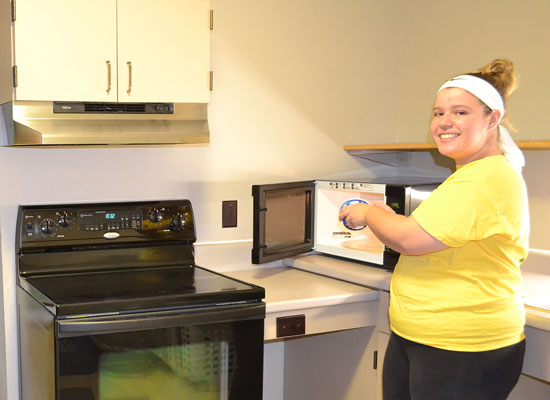 About Johnson Hall
An insight to Johnson Hall and the FYRE program
Johnson Hall First Year Residential Experience features a program for 250 co-ed first year students who are looking for an environment that is community-oriented.
Johnson residents have many opportunities to be leaders by serving in positions such as Hall Officers, Desk Attendants, and Recycling Technicians.
As part of the floor community, each resident participates in the development of a Community Living Agreement in order to have input in developing expectations for the floor.
The Johnson First Year Residential Experience program is designed to assist our students in being successful in their first year of college and to continue that success throughout the rest of their years at Oswego State.
Johnson Hall is connected to Lakeside Dining Center and has tunnel access to Riggs Hall.
The Johnson Hall facility has a spacious main floor lounge with a stone fireplace, deck overlooking the lake, kitchenette on each floor and a large laundry room.
The Johnson Hall Staff
1 Residence Hall Director
1 Assistant Hall Director
16 undergraduate Resident Mentors
1 Faculty Master (Director)
1 FYRE Coordinator
Resident Mentors provide many educational and social programs to help first year students in their transition from high school to college.
Resident Mentors also act as Teaching Assistants for the College Success course for Johnson residents.
Johnson Hall also features a Faculty Master who holds office hours every week within the building and can assist the residents with academic advisement.
The first year students of Johnson are also given the opportunity to be active in the creation of campus activities and policies by participating in hall council.
The Building
Johnson Hall re-opened for the 2003-2004 academic year after a $14 million renovation.
Johnson Hall • 315.312.4110
20 Rudolph Road
Oswego, NY 13126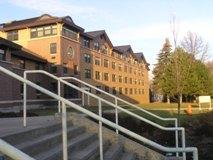 RELATED LINKS