Class Scheduler
Class Scheduler is an alternative Registration and Planning tool in myOswego that automatically generates every possible schedule combination of the courses you select and breaks you define, eliminating the need to search for individual sections.
When you open Class Scheduler, you'll be asked to Select a Term and Campus(es). These and other search parameters can be updated anytime on the "Plan Schedule" page. Add Courses (like Registration and Planning, Degree Works Plans integrate with Class Scheduler), Add Breaks and Generate Schedules.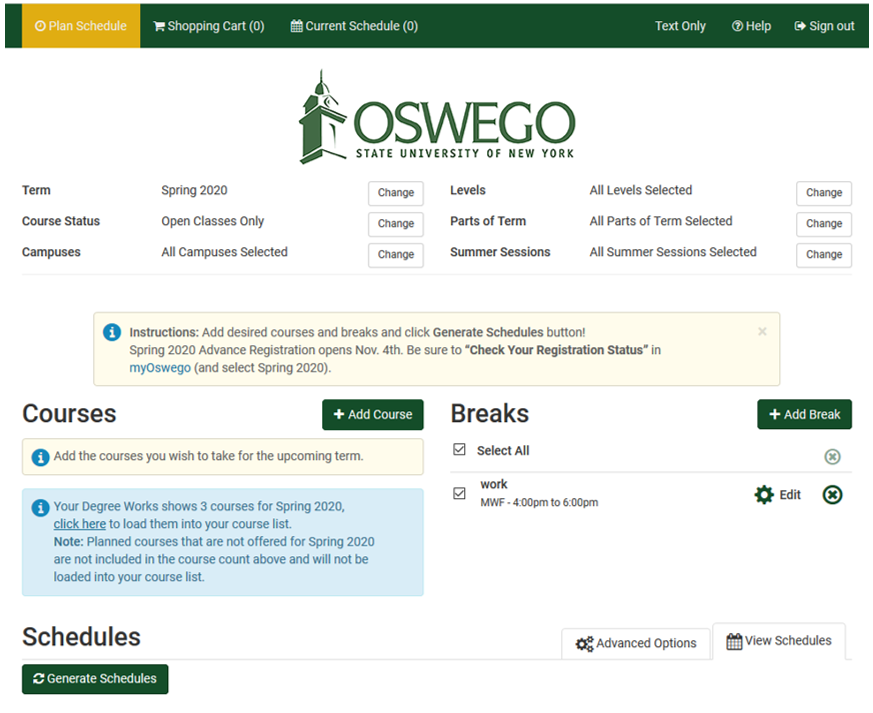 You can View the schedules that get generated and even "Lock" sections that you want to build your schedule around.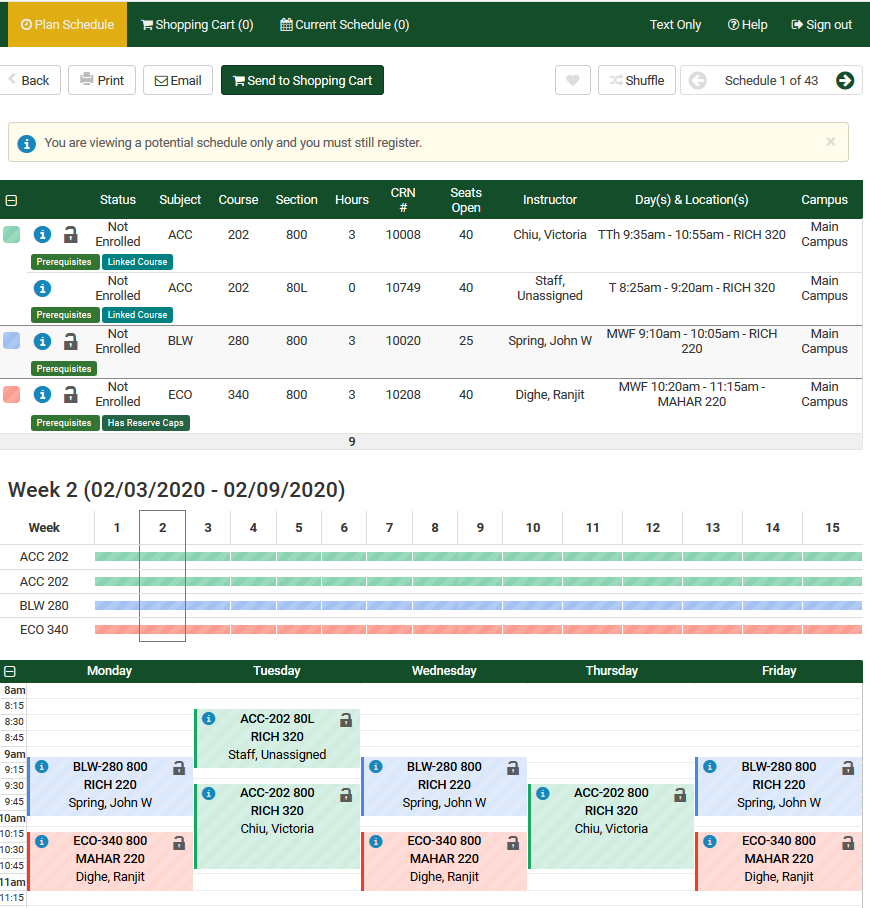 When you've found you favorite schedule, Send to Shopping Cart and Register (when you are able to - be sure to Check Your Registration Status in myOswego for your registration time!).