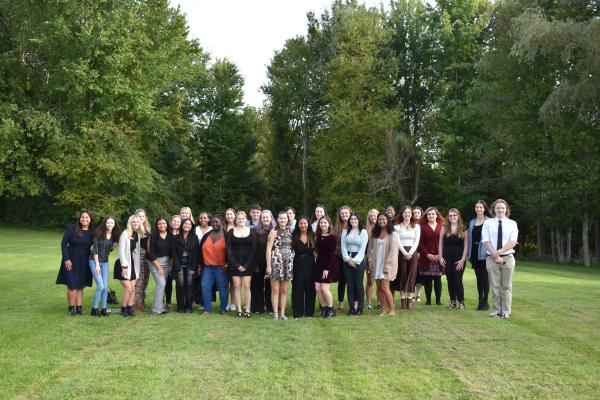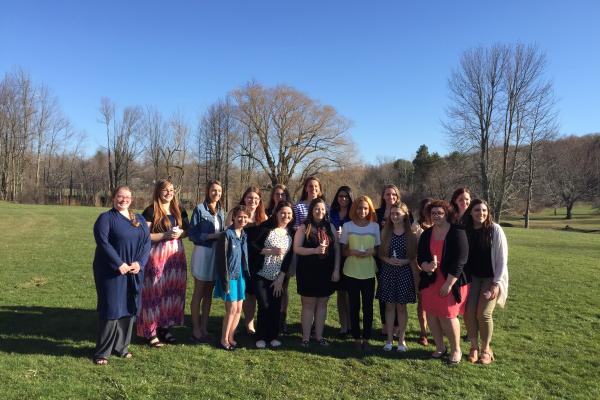 Psi Chi Honor Society
This international psychology honor society encourages student learning and stimulates professional development through the science of psychology. Members of Psi Chi bring their qualifications and determination to the research and practice of psychology. To qualify for induction into Psi Chi, students:
are seeking a major or minor in psychology
have completed 3 semesters of college
completed at least 9 semester hours of psychology courses
have a minimum of 3.0 psychology GPA and a minimum 3.0 cumulative GPA
Application requests are sent out in the spring each year to eligible students (determined by GPA). 
Facebook      Laker Life      National website
Psychology Club
The Psychology Club's aim is to promote and educate in the field of psychology and related fields.We strive to maintain an active role in the community by participating in events and institutions including Stride to SAVE Lives, Adopt-A-Grandparent, the Oswego Animal Shelter, Relay for Life, Mentor Oswego and other events on campus. We meet every Tuesday at 7:30 p.m. in Mahar 467. If you have any questions or would like to join, feel free to email us at osupsychclub@gmail.com. Facebook
Association of Black Psychologists
SUNY Oswego's ABP is the Oswego student circle of the national organization The Association of Black Psychology. The purpose of this organization is to affect and influence social change through the usage of psychology, to create programs that can assist in informing individuals about problems of the black communities and other ethnic groups and to assist in solving these problems. Contact sunyoswegoabpsi@gmail.com for more information.