The Capstone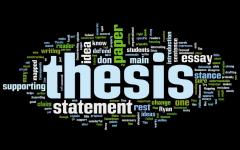 All psychology majors are required to complete a capstone thesis to graduate with a degree in psychology. Majors are allowed to select from one of the four following options for their capstone (see the pulldown menu below). All four capstone options are research - or evaluation - centered and assists students in gaining in-depth research insight or applied experience.
Note that the timeline of preparation varies depending on the option you select, all depth courses should be completed. If you do not make a choice ahead of time, the PSY496 capstone course is the default selection. If you wish to take the non-course options (honors, research or internship), you need to identify a psychology faculty mentor to work with at least one or two semesters ahead of time. Advanced planning and the permission of instructor is required for the non-course capstone options (491, 498, 490H). 
We suggest that you talk to your academic advisor to confirm your plans and ask any questions. The Advisement Coordinator and Peer Advisors are also able to answer question about the capstone options.
OPTION 1: PSY490H Honors in Psychology
OPTION 1: PSY490H Honors in Psychology
Students seeking to complete an honors project should begin planning during their sophomore or early part of their junior year. Students should review the honors program handbook online and talk to their academic advisors. Students must take the initiative to contact potential research mentors. Capstone credits are earned during the last semester at Oswego, although the project and coursework will begin prior to the last term.
OPTION 2: PSY491 Capstone Laboratory Research
OPTION 2: PSY491 Capstone Laboratory Research
Students wishing to conduct research in the laboratory of a particular faculty member must take the initiative to contact a potential research mentor in advance of the senior year. Students selecting this option will still utilize their literature reviews from Depth classes to prepare for a capstone project.
OPTION 3 (DEFAULT): PSY496 Capstone Senior Thesis in Psychology
OPTION 3 (DEFAULT): PSY496 Capstone Senior Thesis in Psychology
Students must have completed two Depth courses and have the two literature reviews in hand at the start of the capstone class. Sections will be offered every semester. This is the default option for students.
OPTION 4: PSY498 Capstone Internship in Psychology
OPTION 4: PSY498 Capstone Internship in Psychology
Procedures for Registering for the PSY498 Internship Capstone in Psychology

Introduction
All of the steps below must be completed in the semester prior to completing PSY 498. All students interested in PSY498 should keep in mind that in addition to course requirements (attending 5 class meetings and completing online assignments), 105 hours (~7 hours/week) is required at the internship site. Internships can be paid or unpaid. For more information about the college's requirements for internships, please see the Internship Handbook and Application.
Instructions for Registering
1. Any students who are interested in completing PSY498 for their senior thesis capstone requirement must first attend an informational session held by the Center for Experiential Learning (CEL) early in the semester. These sessions are usually held weekly during the semester and a list of session dates and times are listed on the CEL website. Any psychology major who has maintained a 2.5 GPA (or has received special departmental permission to complete an internship with a lower GPA) is a candidate for PSY498.
2. After attending a CEL workshop, students must then visit the CEL offices at the COMPASS. CEL staff will help students identify specific internships that are appropriate for PSY498. Students will then contact different sites to determine whether they are accepting internships. Students may also arrange interviews with the potential site supervisors. CEL staff will assist and oversee this process.
3. After students and CEL staff have identified one or more potential internship sites, students must set up meetings with the PSY 498 instructor (Dr. Bovier for Fall 2017) to discuss their internship plans.
4. Students must return to CEL and officially register for PSY498. Students will also be required to complete the college's standard internship application. (If a student has not yet been interviewed by a potential site supervisor, the interview will be arranged at this time.)
5. Finally, students and the PSY 498 instructor (Dr. Bovier for Fall 2017) should meet again to complete a detailed PSY498 learning agreement to submit to CEL. The purpose of this learning agreement is to specify how students will complete their capstone internship and thesis, as well as how the PSY 498 instructor will assess and grade their performance.