Events
Please join us on Wednesday September 14, 7:00 PM, 132 Marano Campus Center for The Constitution Day Lecture Honoring the Memory of Professor Warren Weinstein.  Presented by Dr. Stephen L Wasby, Professor Emeritus of Political Science at SUNY Albany. Introduction presented by Dr. Helen Knowles, Dr. Bruce Altschuler and President Deborah Stanley.
This is a very special Constitution Day event that honors the memory of a very special person.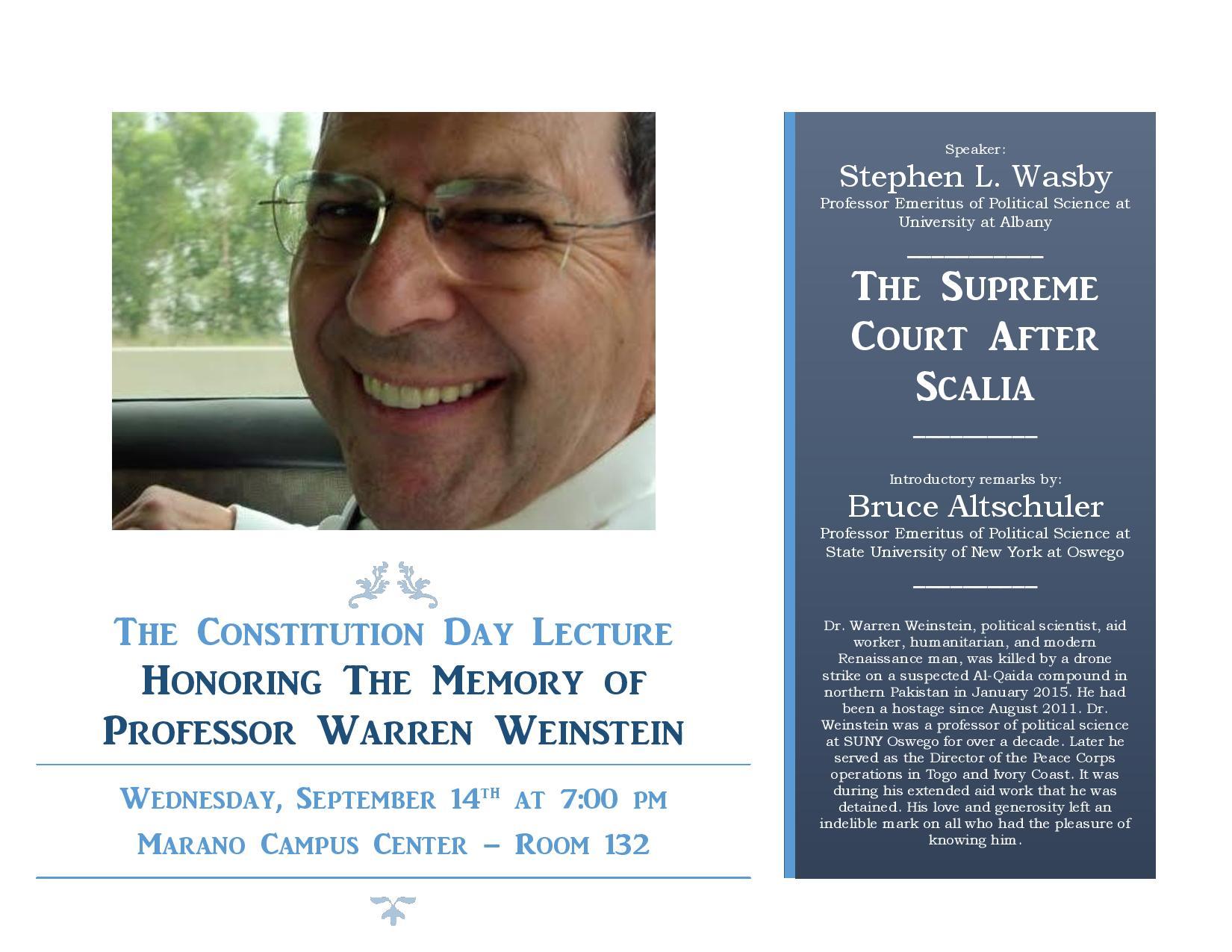 Many thanks to our Pi Sigma Alpha chapter president Kassidy Pekarek for her design of the flyer.
Past Political Science Event Events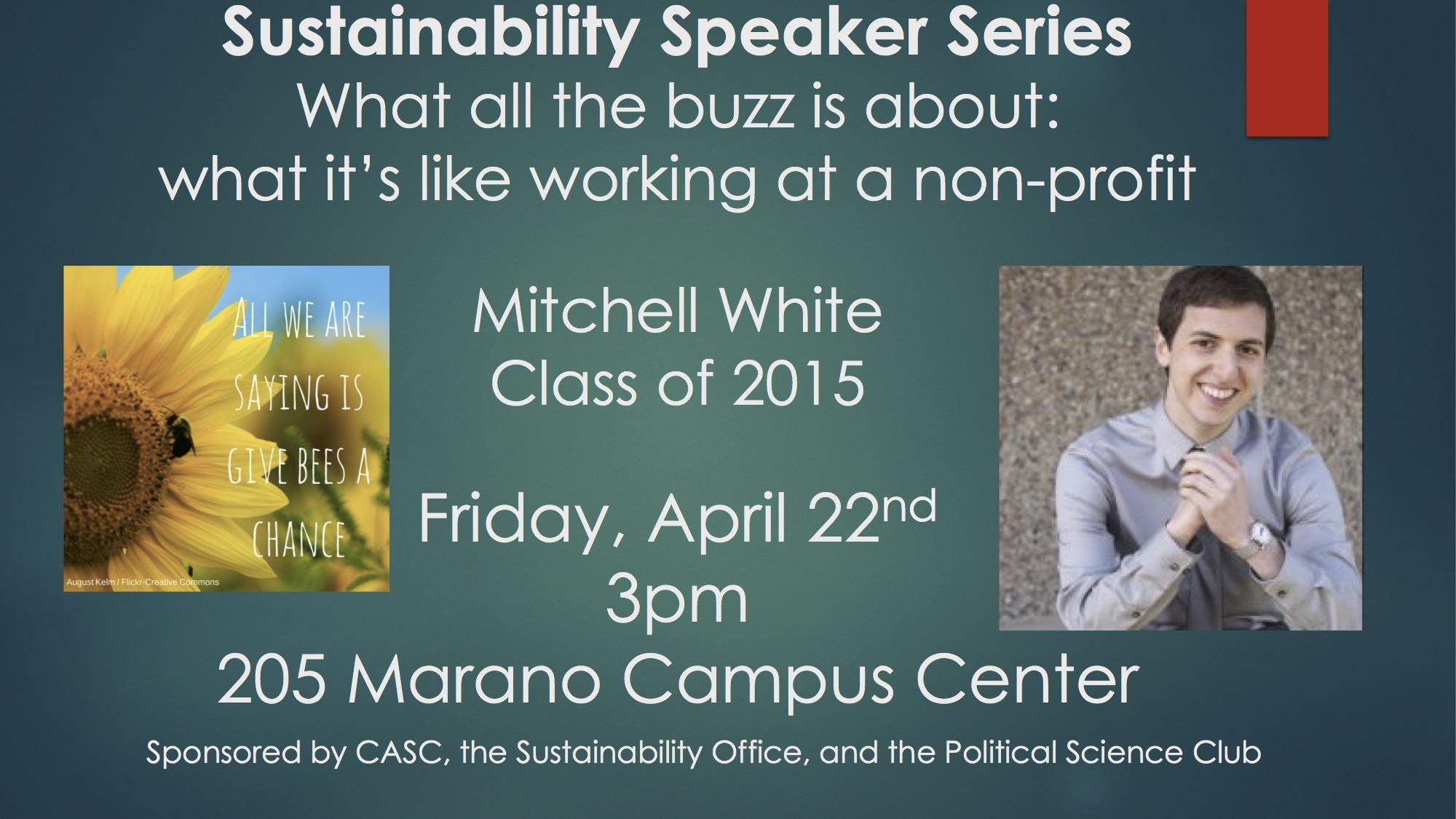 Friday, April 22, 2016
205 Marano Campus Center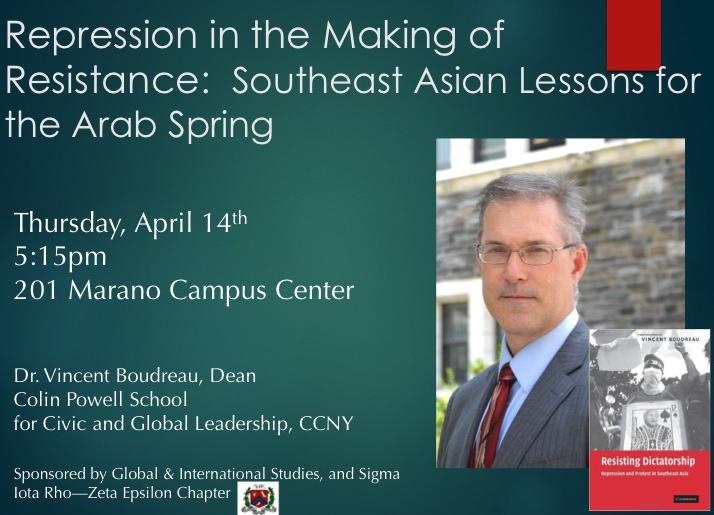 Repression in the Making of Resistance: Southeast Asian Lessons for the Arab Spring

Thursday, April 14, 2016
5:15 PM
201 Marano Campus Center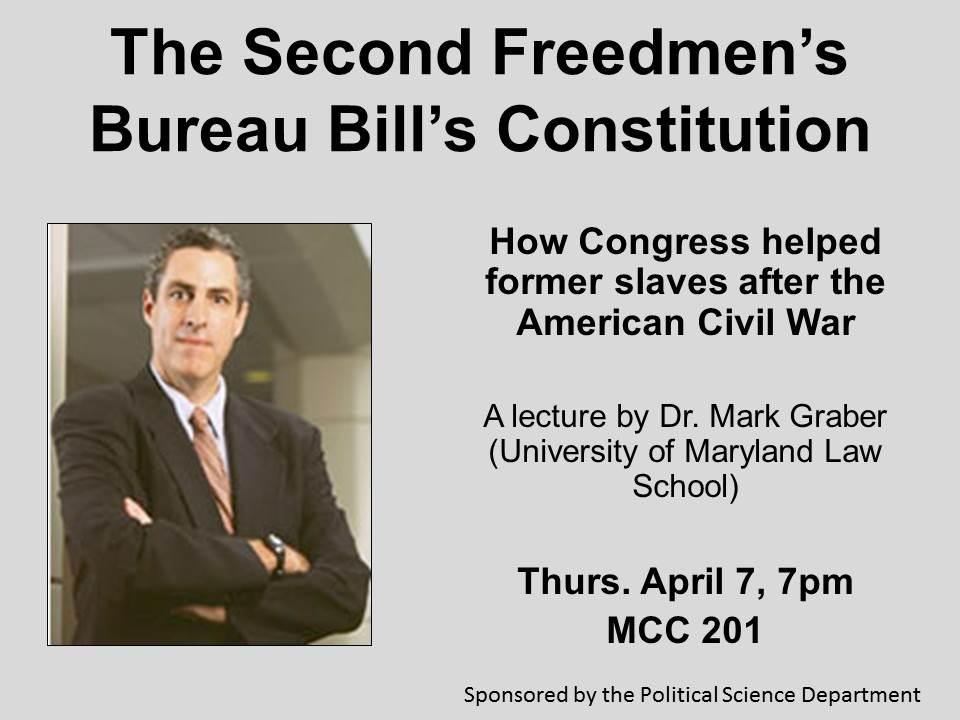 The Second Freedmen's Bureau Bill's Constitution:
How Congress Helped Former Slaves After the American Civil War
A Lecture by Dr. Mark Graber, University of Maryland Law School
Thursday, April 7, 2016
7:00 PM
201 Marano Campus Center
[[{"attributes":{},"fields":{}}]]
College of Liberal Arts and Sciences
Brown Bag Discussion Series
INTERDISCIPLINARY IN A DISCIPLINED WORLD
Wednesday March 9th, 2016
12:30 - 1:30 PM
114 Marano Campus Center
Dr. Patricia Clark, Director of African American Studies, Associate Professor and Chair, English and Creative Writing Department
Dr. Lisa Glidden, Director of Global and International Studies and Sustainability Studies, Associate Professor, Political Science Department
Dr. Mary McCune, Director of Gender and Women's Studies, Associate Professor, History Department
Dr. Kevin White, Director of Native American Studies, Associate Professor, Anthropology Department