Fingerprinting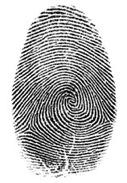 Starting in July 2015, University Police will no longer be providing fingerprinting services for teacher certification. There is a new process for getting your prints taken.
Fingerprinting- MorphoTrust Fingerprinting
To complete the Fingerprinting/Background check required for teacher certification in New York you must first go to the MorphoTrust website: http://www.identogo.com/ and click on New York State on the map.  From here you can follow the links to complete an application, schedule an appointment and find a fingerprinting location.  You may also call 877.472.6915 if you prefer to make your appointment over the phone. 
When asked for an ORI Number, type: "TEACH".  This code will assign your fingerprinting results to the New York State Education Department.  The total cost of the fingerprinting fee is $102.00.  
For more information: