Faculty profile
David Lambie
Adjunct Professor
---
Contact
240 Marano Campus Center
david.lambie@oswego.edu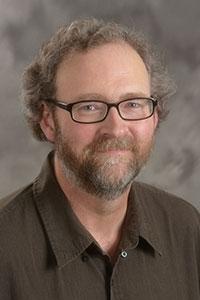 Research
My primary interest is in the area of metaethics, which investigates fundamental questions concerning the nature of morality like the following:
Are there universal moral truths or is right and wrong culture relative?
Do moral statements have truth values?
Is morality an outgrowth of naturalistic/evolutionary processes or does it have some other explanation?
I am particularly interested in that last question. My current research attempts to show that we can understand morality as an outgrowth of evolutionary processes without resorting to the claim that morality is determined by local customs or taking the nihilistic view that there is no such thing as right and wrong.
I am also currently interested in Simone de Beauvoir's existentialist ethics as she develops this in The Ethics of Ambiguity. Better known for her feminist classic, The Second Sex, de Beauvoir's work in ethics shows how we can embrace our freedom and the subjectivity of our values without falling into the nihilism that besets so many other existentialist views.
Publications
2018 (upcoming). "Just what must we be tracking for our moral judgments to be true? Prospects for moral realism." Minnesota Philosophical Society Conference.
2018. "With great power comes great responsibility: Facing the challenges posed by the prospect of human enhancement." Metascience, 27, (1):75-78.
2016. "Biological theory construction: Is it in our genes?" Metascience, 25, (1): 95-97.
Education
MA and Ph.D., Philosophy, University of Connecticut, 2013
BA, Philosophy and Psychology, University of Minnesota-Twin Cities, 2003