Tutoring Center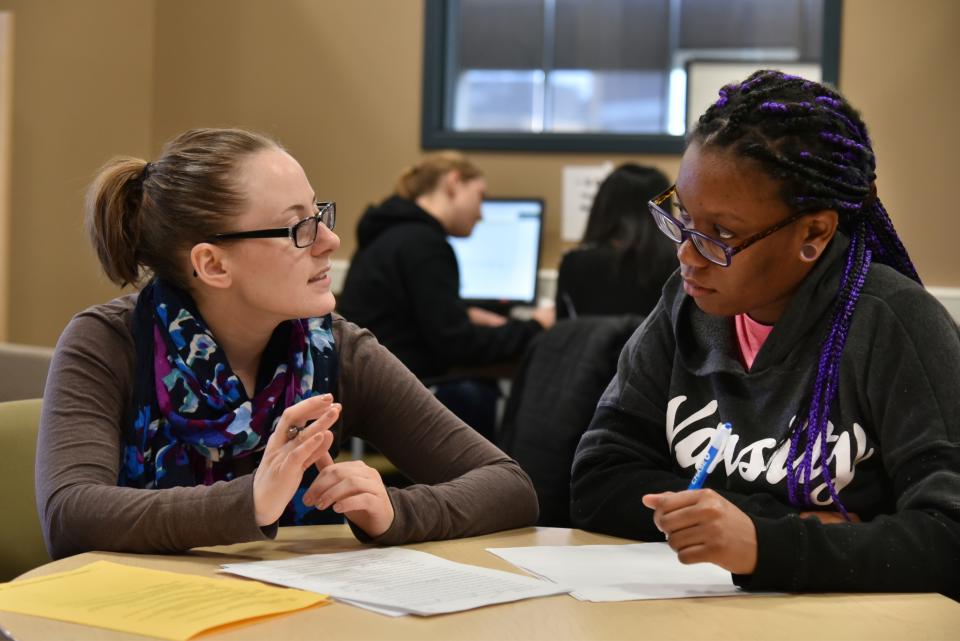 The Tutoring Center provides drop-in and appointment-based tutoring in the arts, business, humanities, modern languages, and social sciences. Tutors in this center can provide assistance with study skills, outlining, vocabulary, time management, textbook use, quiz/exam practice, presentation feedback, content review, computer applications and much more.
If you wish to attend drop-in tutoring, refer to our schedule for times and locations.
If you prefer to have an appointment, login to TracCloud with your LakerNet ID and password, and follow the instructions to schedule an appointment.
Courses We Tutor In-Person
Courses Tutored
ACC 201 202 321
ANT 111
ART 251
AST 100
BIO 101 110 120 220 309 310 315 340
BLW 355
BRC 108 229 319
CHE 101 111 209 212 230 300 322 331
CHI 101 102 201
COG 166 241 266
COM 100 210 211 212
CPS 310
CRJ 101 210 220 300 326 333 366
CRW 205 206
CSC 102 212 221 241 322 344
ECE 211 271 314 321 344 365
ECO 101 200 301
ENG 101 102 265 271 286 304 319 365
FIN 325
FRE 101
GEO 100 115
GER 101 102 201 301
GWS 200
HDV 101 302
HIS All sections
ISC 150
JLM 101 220 319
JPN 101 102
LIN 100 200 201
MAT 100 101 102 104 106 120 158 179 206 208 210 215 220 230 240 249 258 318
MET 100 210
MGT 261
MKT 250
NAS 100
PHL 100 111 205 220 235
PHY 101 111 112 206 212 213
PRL 215 313 315
PSY 100 200 280 290 303 320 350
SOC 100 220 221
SPA 101 102 201 202 301 302 351 352 399 495
Tutoring Center Resources