Safe Haven
Emergency Refugee Shelter at Fort Ontario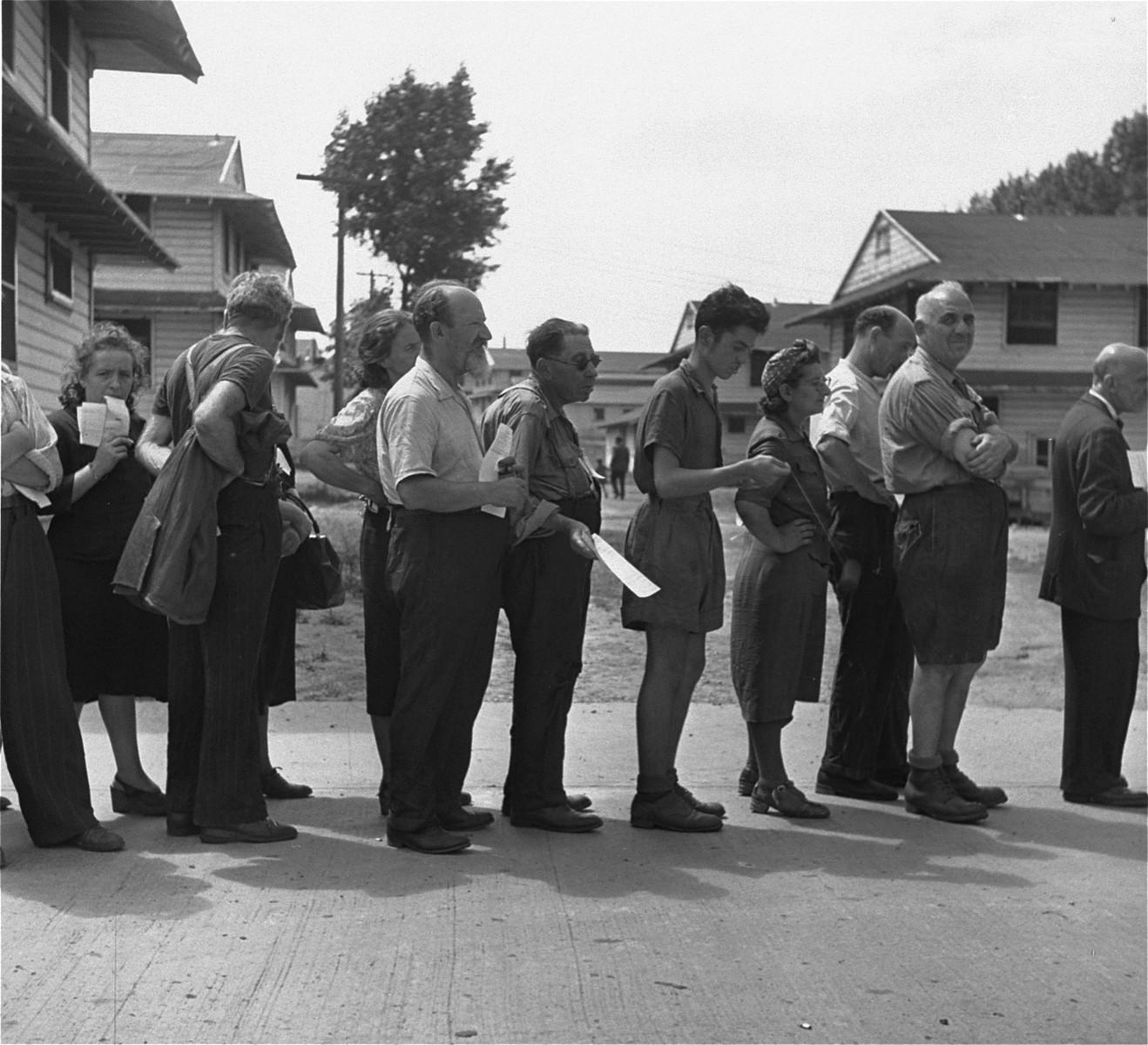 In August of 1944, 982 refugees from war-torn Europe were placed in an internment camp at Fort Ontario to await the outcome of the Second World War. The majority of these refugees were Jewish and had recently been liberated from the persecutions of Nazism in central Europe. The Emergency Refugee Shelter at Fort Ontario was established by a directive from President Franklin Roosevelt.
The refugees' stay in Oswego was to become an emotional event for the community of Oswego and a political conundrum for the nation. It was not until January of 1946 that the gates of the War Refugee Center were opened and the refugees allowed to become truly free.
Materials Available in Archives & Special Collections
The relevant materials held in Special Collections are primarily comprised of three boxes (2 linear feet) of photocopies of original correspondence between refugees held at Fort Ontario and a teacher known only as Miss Wood. The more significant letters contain brief autobiographies and stories of daily activities of those interned in the Emergency Refugee Shelter.
Also included are:
Copies of Ontario Chronicle


The weekly newspaper published by refugees during their stay at Fort Ontario.

Audio Recordings of Interviews - ca. 1984


Audio recordings of interviews conducted around 1984 with refugees and others associated with Safe Haven.

Video Recordings of Interviews - 1994


Video recordings of interviews conducted in 1994 with refugees and others associated with Safe Haven.
More Safe Haven Resources
A wealth of material on Safe Haven is available from sources outside of SUNY Oswego's Archives & Special Collections: