College History
Overview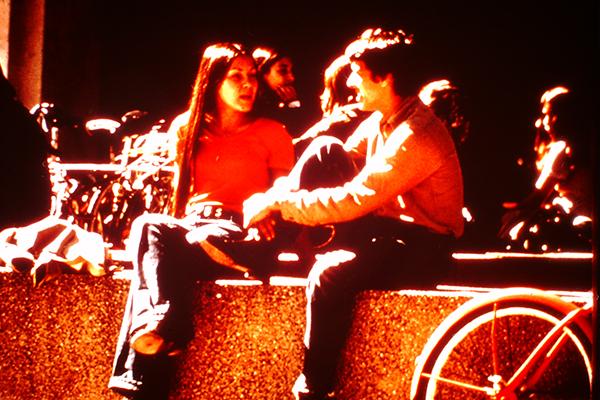 Archives & Special Collections curates images and documents (and more!) relevant to the history of SUNY Oswego. See some of our favorite topics below, or check out this general guide to researching our college's history.
Curious what college archives resources we've already digitized? Try searching the Historical Materials in OswegoDL.
Yearbook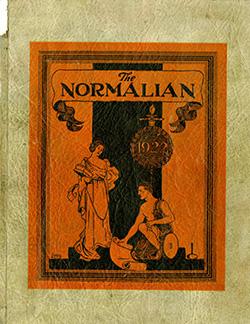 SUNY Oswego's yearbook, The Normalian (1922-1926) / The Ontarian (1927-2005) is available online at New York Heritage Digital Collections.
Publications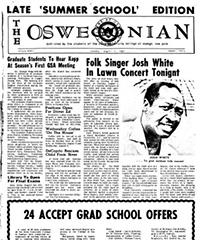 We collect student, faculty, and staff publications — whether that's research articles or TV shows. Take a look!
People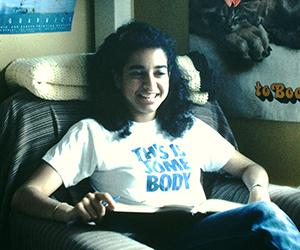 SUNY Oswego wouldn't be SUNY Oswego without its students, faculty, and staff. Learn more about the people of SUNY Oswego here.
Places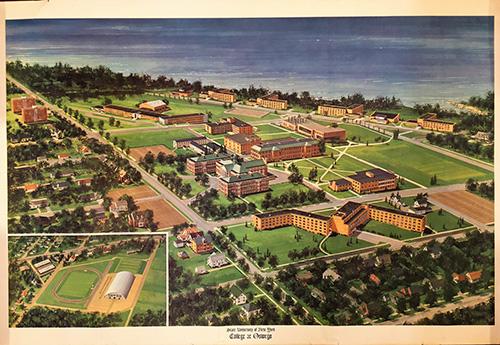 What was our campus like in the past? Has that building always been there? Who was it named after?
Events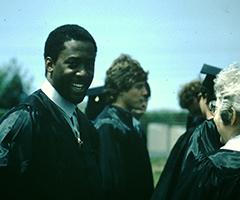 Material documenting times of pomp, circumstances, celebrations, and commemorations.
And More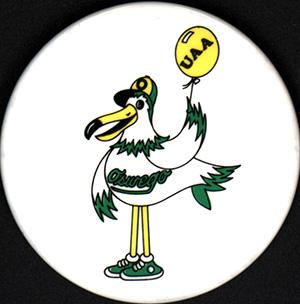 Don't see a topic that piques your interest? Let us know what you'd like to learn about so we can help!