Study Abroad Mentors
Our Study Abroad Mentors (or SAMs) are students who have previously studied abroad and are available to talk about the study abroad process. SAMs can help narrow down program choice, understand budget sheets, apply for scholarships, and more!
Below are the Spring 2020 SAM advising hours:
All SAM advising hours are held in 100 Sheldon Hall unless otherwise noted.
Monday 11:30 am - 4:30 pm
Tuesday 9 - 4:30pm
Wednesday 9 - 10:30 am & 2:15 pm - 4pm 
Thursday 9 am - 4:30 pm 
Friday 9 am - 4 pm  
Wednesdays from 11:00 am - 2 pm at a table in the Marano Campus Center Concourse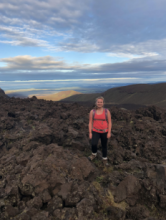 Kati Barney
Class: Senior
Studied: New Zealand - Auckland University of Technology (AUT) 

Hours: Tuesday 11:30am - 2:30pm in Sheldon Hall
9am - 11am in Sheldon Hall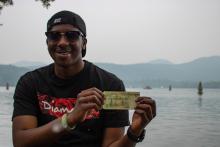 Diandre Coote-Anderson
Class: Senior
Studied: China - CAPA Shanghai (with internship)

Hours: Monday 2pm - 4:30pm in Sheldon Hall
Wedneday 9am - 10:30am in Sheldon Hall
Wednesday 11am - 12:30pm at MCC Concourse Table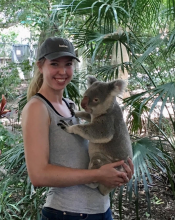 Elizabeth Hammond
Class: Senior
Studied: Australia - Australia Catholic University (ACU)  

Hours: Mon, Wed, Fri 11:30 am - 1:30 pm in Sheldon Hall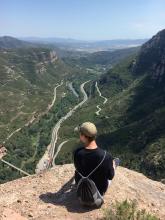 William Kaiser
Class: Senior

Studied: Spain - University of Barcelona

Hours: Thursday 11am - 2pm in Sheldon Hall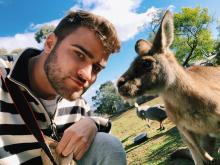 Owen Marchand
Class: Senior
Studied: Australia - La Trobe University

Hours: Tuesday and Thursday 2:15pm - 4:30pm in Sheldon Hall
Friday 3pm - 4:30pm in Sheldon Hall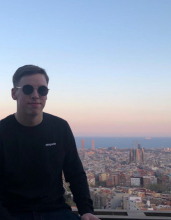 Luke Meyers
Class: Senior
Studied: England - CAPA London (with internship)

Hours: Monday 12:30pm - 3pm in Sheldon Hall
Wednesday 12:30pm - 2pm in MCC Concourse Hall
Wednesday 2:30pm - 4:30pm in Sheldon Hall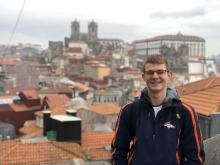 Matthew Roelands
Class: Senior
Studied: France- University of Touraine (SUNY Brockport)

Hours: Wednesday 9 am - 11 am & 1 pm -3 pm in Sheldon Hall