Staff profile
Kelsey Gillett
Education Abroad Specialist
---
Contact
100 Sheldon Hall
kelsey.gillett@oswego.edu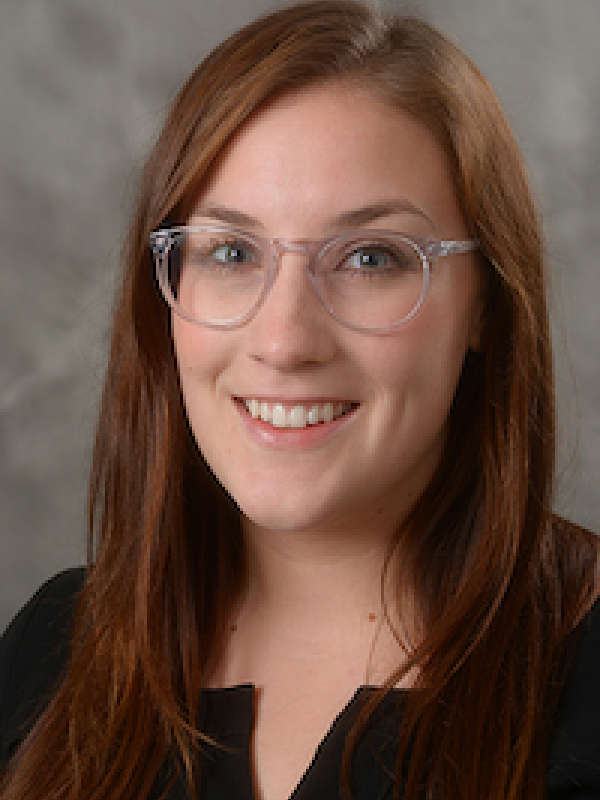 Kelsey is originally from Fulton, NY and graduated from SUNY Oswego in 2014 with a degree in Spanish Language and French Language. During her years as an undergraduate she was an RA in Onondaga Hall. Prior to attending SUNY Oswego, Kelsey spent a gap year between highschool and college as a Rotary Youth Exchange Student living in Machala, Ecuador. It was this expereince that got her hooked on international travel and led to future participation in study abroad programs at SUNY Oswego. In total, Kelsey studied abroad 3 times during college: a summer program in Puerto Rico, an academic year in Grenoble, France, and finally particpating in a faculty-led quarter course to Kolkata, India to study the history of human trafficking in India and around the world.
After graduation, Kelsey took the opportunity to move to back to France to spend a year as an English Teaching Assistant for the TAPIF program. After that, she returned to her hometown and worked for a local non-profit organization, Oswego County Opportunities, in the Services to Aid Families (SAF) domestic violence and sexual assault program. During her time at SAF, Kelsey was the campus advocate/educator at SUNY Oswego, working closely with the Title IX Coordinator and student organizations like the Women's Center, Two and a Half and Pride Alliance. 
Kelsey has been a program coordinator with the Office of International Education since 2017 and loves to help students find the right program for them and to help them tell their stories from abroad when they return. She recieved her M.A. in Higher Education Administration from Stony Brook University in 2021. 
Education
MA, Higher Education Administration, Stony Brook University, 2021
BA, Spanish and French, State University of New York at Oswego, 2014