Beyond the classroom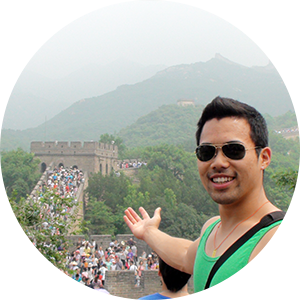 Study abroad​
You'll find no better way to learn history than by travel and up-close observation. Oswego's study abroad program has a robust roster of partner universities across the globe for your adventures in history.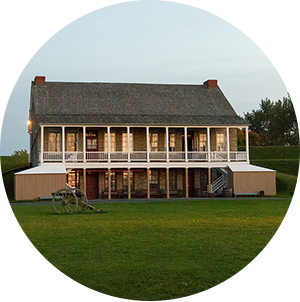 Internships
Our setting in a historic city and region provides a conducive atmosphere for contemplating the past and many internship opportunities with museums, historic attractions and preservation organizations (as well as in other parts of the country).
Our students have interned at:
The British Museum, London, England
The Office of the White House and Congressional Affairs, Washington D.C.
Disney World, Orlando, FL
ESPN Deportes (ESPN's Spanish Language Division), Bristol, Connecticut
Professional Football Hall of Fame, Canton, OH
H. Lee White Maritime Museum, Oswego, NY
New York State Assembly and Senate offices, Albany, NY
Onondaga Historical Society, Syracuse, NY
Barnes Hiscock Mansion, Syracuse, NY
Richardson Bates House, Oswego, NY
Safe Haven Museum and Education Center, Oswego, NY
Seward House, Auburn, NY
Ft. Ontario, Oswego, NY
Cayuga Museum, Auburn, NY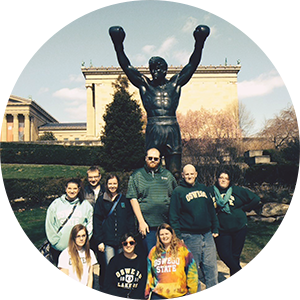 History Club
Our club meets weekly to discuss history, it's impact on the world and current events in the news. We plan overnight trips to historical cities in the northeast once a semester- past trips have included Washington D.C., Boston and Philadelphia!
Club officers


History Club meets
Wednesday 7:30-8:30pm 
183 Shineman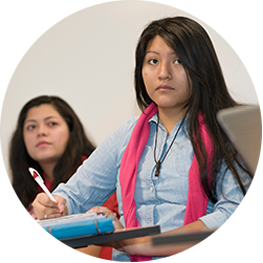 Academics
Honor Society - Phi Alpha Theta
We are a professional society whose mission is to promote the study of history through the encouragement of research, good teaching, publication and the exchange of learning and ideas among historians. We seek to bring students and teachers together for intellectual and social exchanges, which promote and assist historical research and publication by our members in a variety of ways.
Membership requirements
Students with a 3.0 overall GPA and a 3.1 GPA in History are eligible to join. Non-History majors are eligible as long as they meet the minimum GPA requirements. Only three credit hours of AP, online, or transfer credits can be applied to the membership requirement.  UG and Grads must have completed a minimum (4 classes) in history classes. Our membership application form can be downloaded at www.phialphatheta.org.  Induction is held at the history departments annual awards ceremony.
Honors program
If you excel in our program you'll be eligible for the 39-credit history honors program, in which you can work directly with a faculty member to complete a thesis and earn an honors degree.
Application
Open to all students with a 3.5 GPA in history after completion of 15 credit hours in history.

Students should apply to departmental chair.

Applications will be reviewed by the departmental chair and the student's mentor.
Requirements
Completion of the History BA major with 3.5 GPA in courses applied to the major.
HIS 491- Honors Research Thesis. This six credit hour thesis will fulfill the six credit hours of electives required in the major. The thesis will be supervised by the student's mentor and reviewed by an additional history faculty member.
Scholarships and awards
Distinguished Professor Geraldine Forbes Research Award
Amount: Up to $500
Contact: Chair, History Department, Mahar Hall
Named for Dr. Geraldine Forbes, who taught in the History department from 1971-2012. The award honors Dr. Forbes' commitment to undergraduate research and travel. Students may apply for research and travel support up to $500.
Contact the History department for information and application deadlines.
Virginia L. Radley Fellowship
Amount: $2,400 
Contact: Chair, History Department, Mahar Hall
This award was created in 1998 as a tribute to Dr. Virginia L. Radley (d.1998), President Emerita, to laud her commitment to academic excellence and years of service to Oswego State. To qualify for this award, a student must: Be an undergraduate history major or a student pursuing a graduate degree in history during the spring semester.
Mahar Memorial History Award
Amount: $275
Contact: Chair, History Department, Mahar Hall
This award honors the late Marion Mahar (d.1960), Professor of Modern History, in the social studies department at SUNY Oswego. She was active on campus from 1931–1957 and in the Oswego community assisting the refugees during the war. The award is given each year at Honors Convocation to the outstanding graduating senior in the field of history. Selections are made by the History Department.
Riley Hamm Award
Amount: $175
Contact: Chair, History Department, Mahar Hall
This award was established by alumnus Arwin A. Hamm, Jr. from the Class of 1922. It was named to honor Arwin's grandfather, Riley Hamm, a runaway slave who later enlisted in the Union Army. This award will be given to the student writing the best paper on the African American experience from the Colonial era to the present. Selections are made by the History Department. To qualify for this award, a student must:
Be enrolled in a history course
Submit a research paper on the topic outlined above, to the chair of the History Department, Mahar Hall.
Jean Evans Memorial History Scholarship
Amount: $500 
Contact: Chair, History Department, Mahar Hall
This scholarship was established by Michael Kirk in memory of his aunt, Jean Evans (d. 2011). Jean worked as an Administrative Assistant in the History Department for more than 25 years. The college, in particular the faculty, staff and students of the History Department were very important parts of Jean's life. The scholarship was established to reward an outstanding History major for good performance and campus involvement. To qualify for this award, a student must:
Be a declared History major.
Have a minimum SUNY Oswego GPA of 3.25.
Apply in their freshman, sophomore or junior year (having earned 0–86 credits, including transfer credits, at time of application deadline), for an award to be received in the subsequent academic year.
Have demonstrated involvement on campus by submitting an essay on involvements on campus.
Demonstrate financial need.
It is preferred that the recipient be a student from Oswego County. If the most qualified applicant is not from Oswego County, the award will go to the student who best meets the other criteria