The broad knowledge and critical thinking skills from a history degree can guide you in many walks of life. Oswego graduates find work in museums, historic sites, research, grant writing, teaching, events management, journalism, publishing, government agencies and many other areas. Some go on to graduate history degrees, law schools or advanced education programs
Other opportunities include
Law
Public and government service
Publishing
Museum work
Diplomacy
Graduate studies may include
Law
History
Public administration
Social science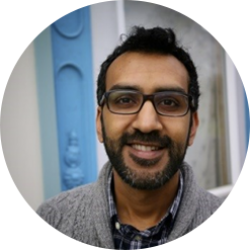 Alumni spotlight
Khuram Hussain, BA '98
Professor, Hobart and William Smith Colleges
Oswego faculty and peers provided me with an opportunity to develop my sense of agency as a thinking person in the world. They both supported me and challenged me to carve out my own learning through internships, independent studies and a senior thesis.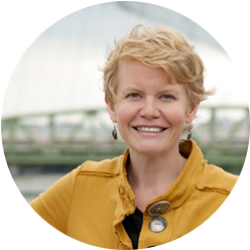 Alumni spotlight
Carrie Knight, MA '05
PhD candidate, University of Rochester
Oswego allowed me the opportunity to build intimate working relationships with professors who fostered academic investigation and personal reflection. After earning my Master's, I spent the next eight years working in museum curation and administration for small to medium-sized institutions.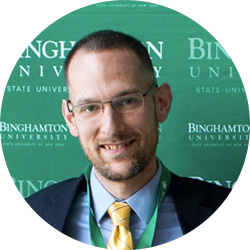 Alumni spotlight
Shannon David, BA '07
Public Administration Professional
Studying history at Oswego shaped my attitude towards politics, community and life. It opened up opportunities for the study of and a career in public administration where I continued to develop the critical thinking, research and interpersonal skills I learned in the history program.
Graduate and PhD schools graduates have attended
University at Albany
Binghamton University
Fordham University
Long Island University
University of Maryland, College Park
University of North Carolina at Greensboro
Ohio State University
University of Oregon
University of Rochester
Seton Hall University
Syracuse University
Tufts University
Washington and Lee University
Alumni employers
NYS transportation office
Federal Bureau of Investigation
US immigration and customs enforcement
US State department
Library services
Onondaga Historical Association