Dr. Elizabeth Keida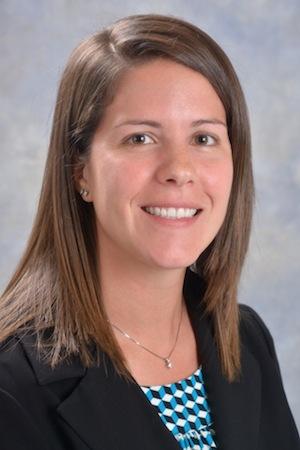 Dr. Elizabeth Keida is a full-time Assistant Professor in the Department of Health Promotion and Wellness at SUNY Oswego. She received both her M.S. in Science Education and her M.S. in Exercise Physiology from Syracuse University and her doctorate from St. John Fisher in Executive Leadership where her research focused on the "Relationship Between College Students' Knowledge of the Risk Factors for Type 2 Diabetes and Health Behaviors" using the Health Belief Model as the theoretical framework.  
 Dr. Keida teaches evaluation research, health promotion, disease, and exercise physiology at SUNY Oswego.  She also serves as the Health Promotion and Wellness Club Advisor and a First Choice Instructor for first year students in the Wellness Management major. 
 Dr. Keida's research interests are in the area of physical activity as a method to combat chronic disease. Currently, Dr. Keida is the lead researcher on a needs assessment project investigating wellness programs for university faculty and staff.  This project aims to support SUNY Oswego's initiative of developing a wellness culture on campus.  Ultimately, these programs will target health behaviors to minimize the risk factors related to type 2 diabetes and cardiovascular disease.   Dr. Keida, and her student research team, launched Discover Wellness: Find A Healthier You in the spring of 2019 and have developed and implemented four wellness sessions for faculty and staff.  Dr. Keida is also a nationally certified YMCA Diabetes Educator and has completed the Wellcoaches Core Training.
Education:
Ed.D., Education in Executive Leadership, St. John Fisher College
MS,  Exercise Physiology and Science Education, Syracuse University
BS, Biology with a concentration in Health Professions, Le Moyne College
Teaching:
HSC 101 Introduction to Health Promotion and Wellness

HSC 310 Disease, Lifestyle and Environment

HSC 332 Essentials of Exercise Physiology

HSC 460 Exercise Prescription and Leadership

HSC 488 Evaluation and Research in Health Promotion