Dr. Sandra Bargainnier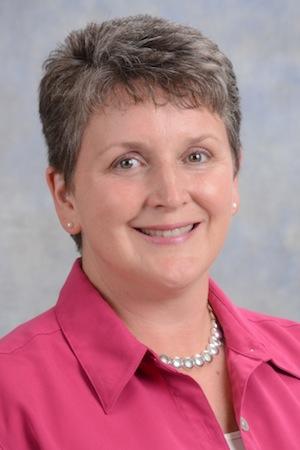 Dr. Sandy Bargainnier is the Department Chair for the Health Promotion and Wellness Department at the State University of New York (SUNY) at Oswego. She is also the Graduate Coordinator for the Graduate Certificate in Health and Wellness and the Advisor for the Athletic Coaching Minor. Bargainnier has held a variety of health/wellness and physical education-related positions in higher education. Her most recent administrative position prior to Oswego, was at Syracuse University where she was an Associate Professor and Program Coordinator for the Health and Physical Education Majors and the I-MOVE Physical Activity Program (5 yrs) .She was an assistant professor of Kinesiology at Penn State University (9yrs) , an associate professor in the Department of Health Science at SUNY Oswego ( 4 yrs)  and an assistant professor at Plymouth State University, NH ( 4 yrs) . She started her career as the first health education teacher and head athletic trainer at Milford Public High School in Milford, MA.

Bargainnier is a national trainer for the Centers for Disease Control and Prevention (CDC), in the following programs: The School Health Guidelines to Promote Healthy Eating and Physical Activity;  the Physical Education Curriculum Analysis Tool (PE CAT); and the Health Education Curriculum Analysis Tool (HE CAT). She also lends her expertise to the National Association for Sport and Physical Education (NASPE) as a national trainer for the Physical Best Health-Fitness Specialist certification program.

Bargainnier has a B.S. degree in health/physical education and athletic training from Lock Haven University of Pennsylvania and an M.S. degree in exercise science from the University of Rhode Island, and a Doctorate in Curriculum and Teaching (Human Movement and Health) from Boston University. Bargainnier is also a Certified Wellness/Health/and Fitness Coach through Wellcoaches-endorsed by the American College of Sports Medicine (ACSM), and a Certified Health Education Specialist (CHES) through the National Commission for Health Education Credentialing, Inc. She has been a curriculum consultant to public and private school districts, state educational departments, and the health education/promotion industry.
Education:
Ed.D., Curriculum and Teaching: Human Movement/Health, Boston University
MS, Exercise Science / Physical Education, University of Rhode Island
BS, Health and Physical Education, K-12 Health and Physical Education, Lock Haven University of Pennsylvania
 Teaching:
HSC 510 Mind Body Wellness

HSC 333 Human Response to Stress