Events and programs
The Fitness Centers offer a variety of exciting events and programs throughout the academic year.  Program dates and times are posted at the Fitness Centers.
The Great Pumpkin Run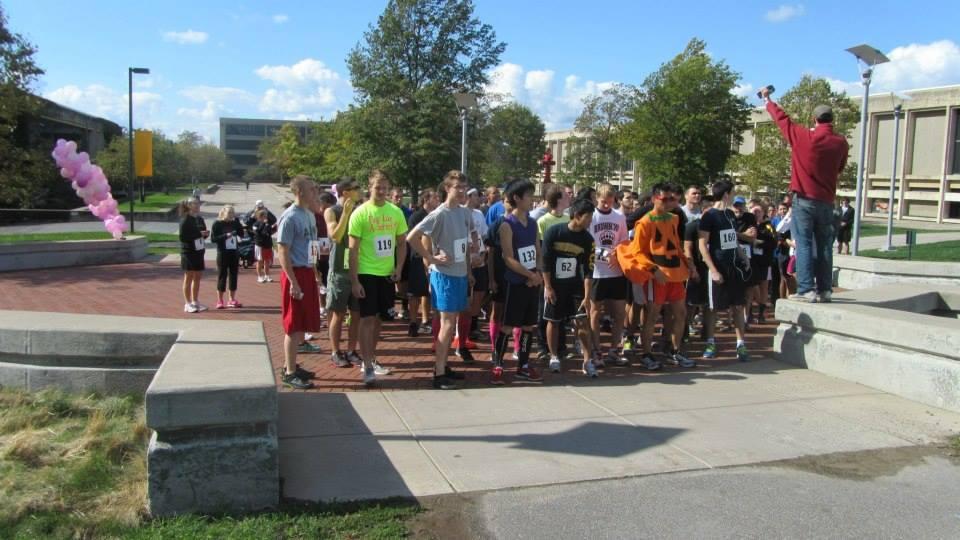 The Fitness Centers host a 5K campus fun run during the month of October. The 5K course takes place around campus and is open to all members of the campus community.  Registration is $5.00 and all proceeds go towards Blessings in a Backpack. Sign ups will begin in the middle of September. This event will be on Friday, October 12, 2018 at 4:30 pm. Sign-up today at the front desk of either Fitness Center. Click the following link for the Course map.
Yoga by the Lake and Lakeside Yoga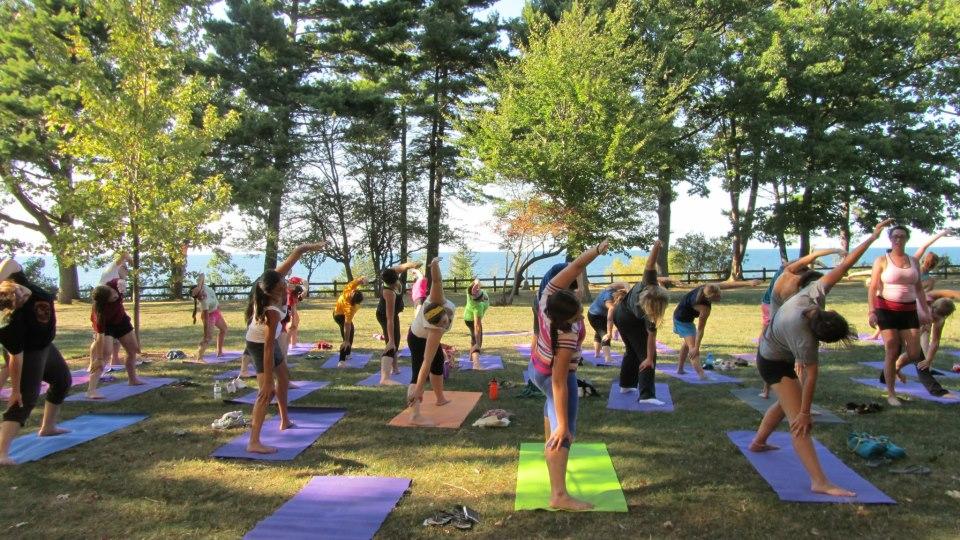 To kick-off the fall semester, the Fitness Centers hold Yoga by the Lake!  This event takes place in the green area behind Johnson Hall on Sunday, September 2, 2018 from 4-5pm.  Come relax and enjoy the beautiful view of Lake Ontario!  The Fitness Centers also offer a weekly Lakeside Yoga class in Riggs Hall main lounge, Wednesdays at 8pm. 
Grit N' Wit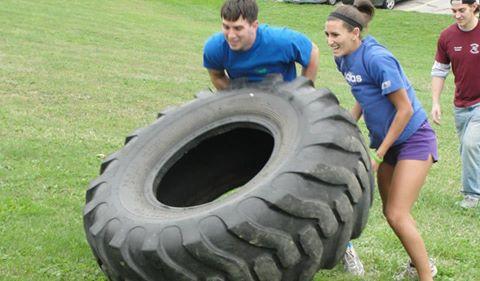 At Grit 'N Wit you have the opportunity to try something different. To push yourself physically and mentally. To overcome challenges and obstacles. And help your teammates accomplish the same. Prove that you really are the total package, grit and wit. The current plan is to bring this event back to campus Fall 2019
Fit in 5 Weight Loss Challenge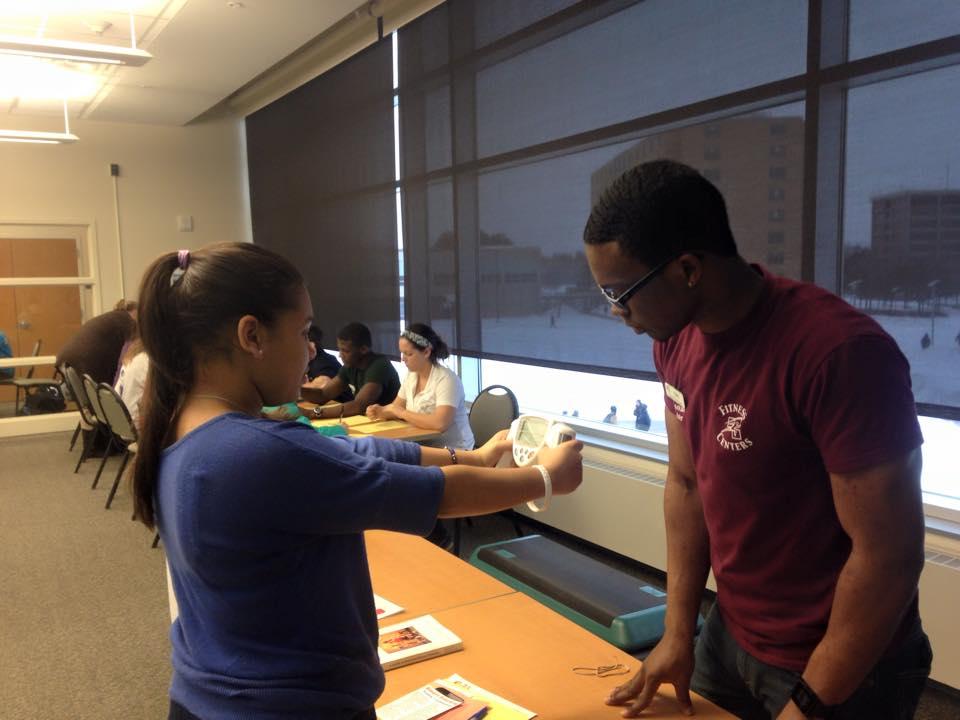 Looking to lose some extra holiday pounds? Try and take our challenge of losing 5 lbs in 5 weeks. Prizes and incentives for participating. Drop in registration will take place Wednesday, February 6 from 4:00 - 8:00 pm in MCC 114. More infomation can be found here.
Group Exercise Rewards Program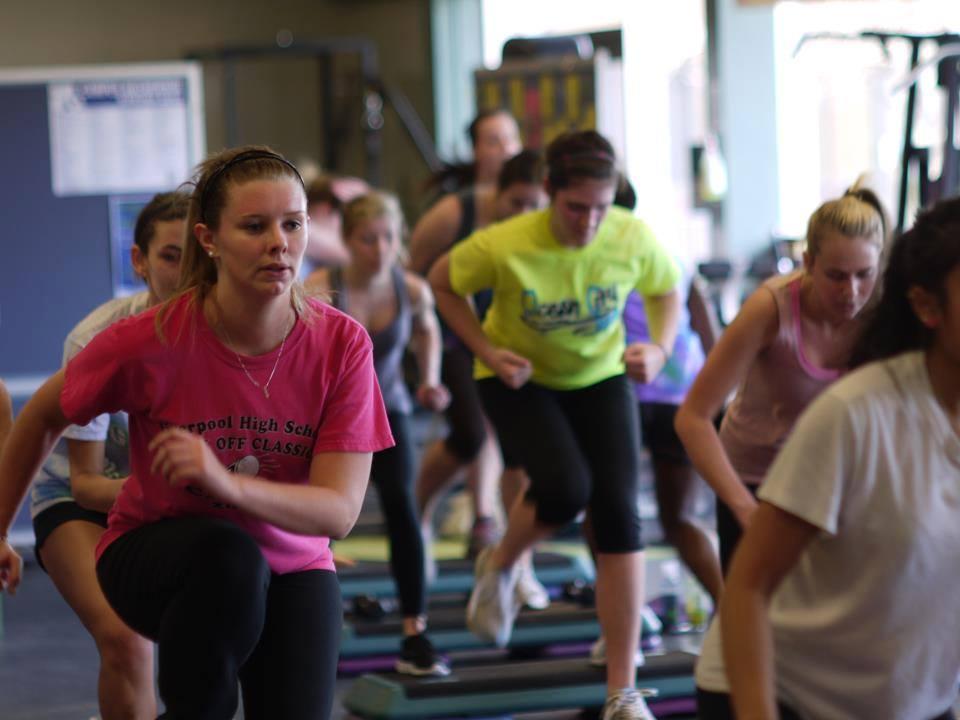 This incentive program, which takes place every spring semester, rewards you for attending group exercise classes.  For each class you attend, one stamp is added to your stamp card.  After attending ten classes, stamp cards can be turned in for a prize. You may complete up to four stamp cards to win four different prizes! 
 Bench Press Competition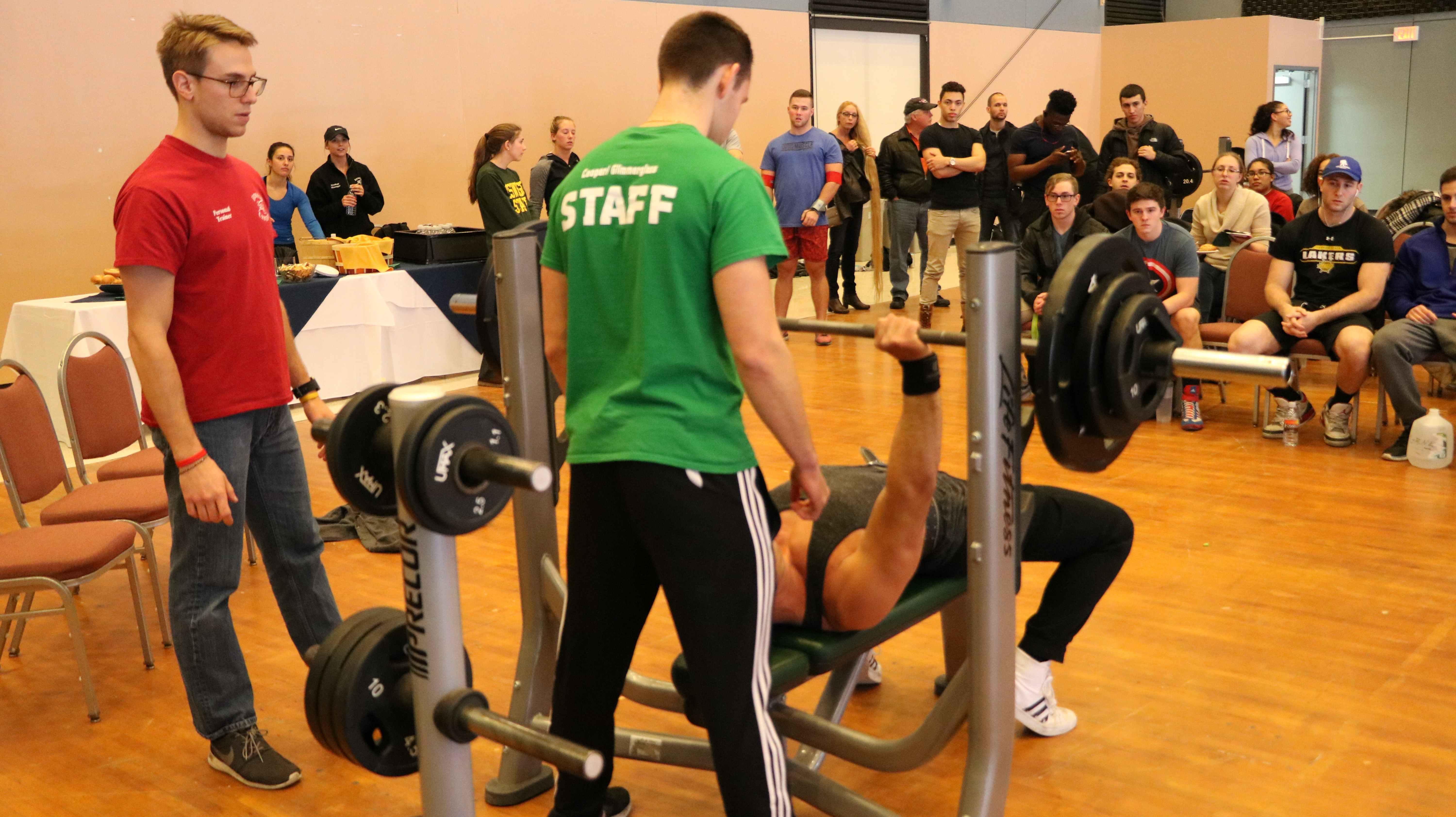 Each spring semester the Fitness Centers hold their annual bench press competition. This event is open to the entire campus community and is a great way to not only show off some strength but also get to know some fellow weight lifters. Prizes are available to winners of each weight class for both men and women divisions. An overall winner is also determined based on body weight and amount of weight lifted. The bench press competition will take place in the beginning of the spring semester. Click the following link for the Bench Press Competition Rules. 
Group Exercise Marathon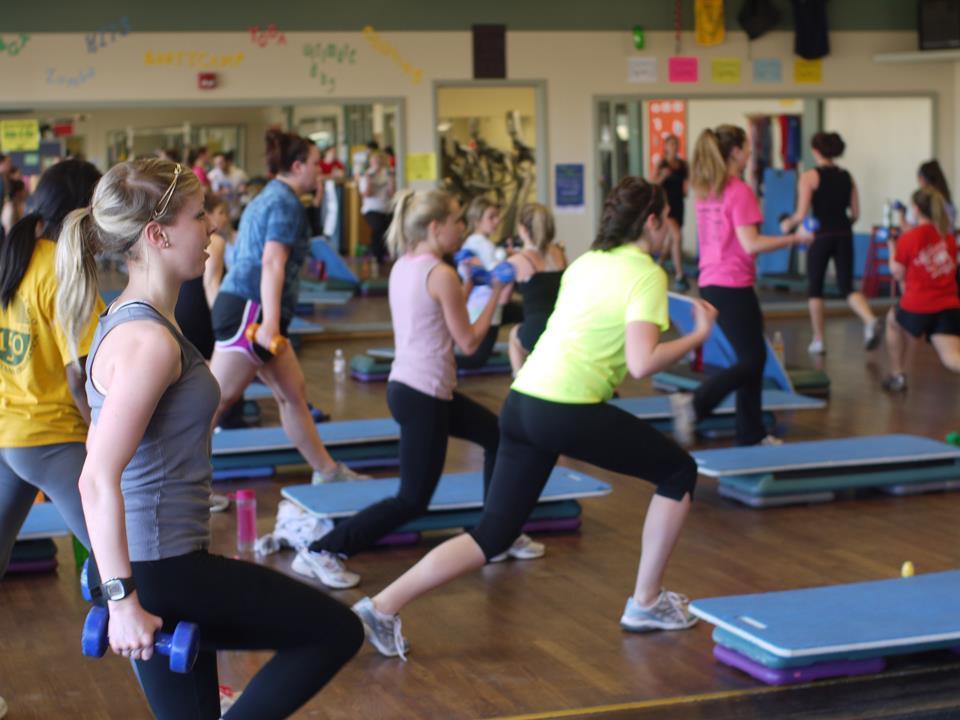 In conjunction with the Bench Press Competition, the Fitness Centers also holds an group exercise marathon. This event is open to the entire campus community and is a great way to spend your day exercising and mingling with fellow fitness enthusiasts. The marathon itself consists of 5-6 back to back aerobic classes. Participants can come and go as they please throughout the day. Food and beverages are provided and various prizes are raffled off throughout the event. The event will take place Saturday, March 9 from 12:00 pm - 5:00 pm in Cooper Fitness Center. The full schedule is found here.

Color Oswego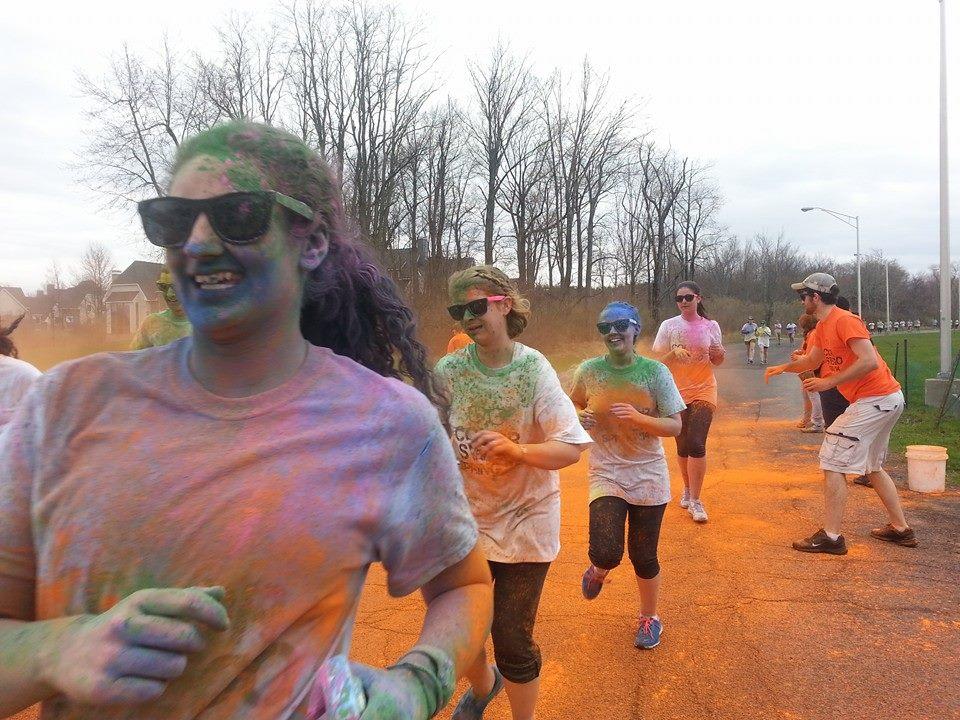 In collaboration with Campus Recreation and the Lifestyles Center, the Fitness Center hosts Color Oswego. Color Oswego is a 1.5 mile fun run where participants get powdered color thrown on them as they run through the course. Check out the fun by viewing this video. The color run will take place Friday, May 3 at 4:00 pm near Glimmerglass fitness center. Register at IMleagues. There is a $5 charge to participate in the color run and can be paid online after you register. 
Beach Volleyball Tournaments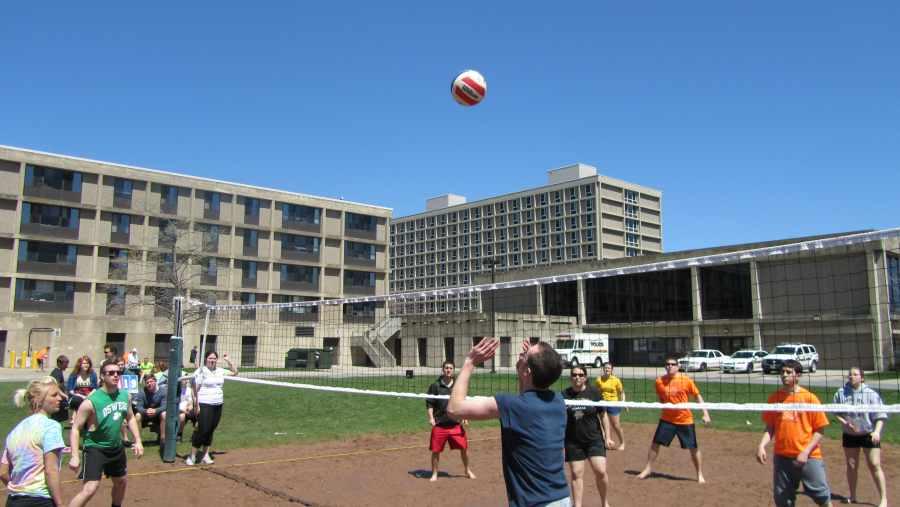 The longest running event for the Fitness Center, this program is a great way to get outside and play some beach volleyball. This one day event is a co-ed single elimination tourney where all participants receive lunch, a t-shirt and are entered in a raffle to win prizes donated from local sponsors. Postings will be made at both Fitness Centers as the tournament approaches. This event will take place Saturday, May 4 starting at 11:00 am. Regisration will open up April 15. To sign-up, please visit the front desk of either Fitness Center. In addition, look out for our annual Labor Day Volleyball Tournament at the beginning of the fall semester.
1000 lb. & 500 lb. Club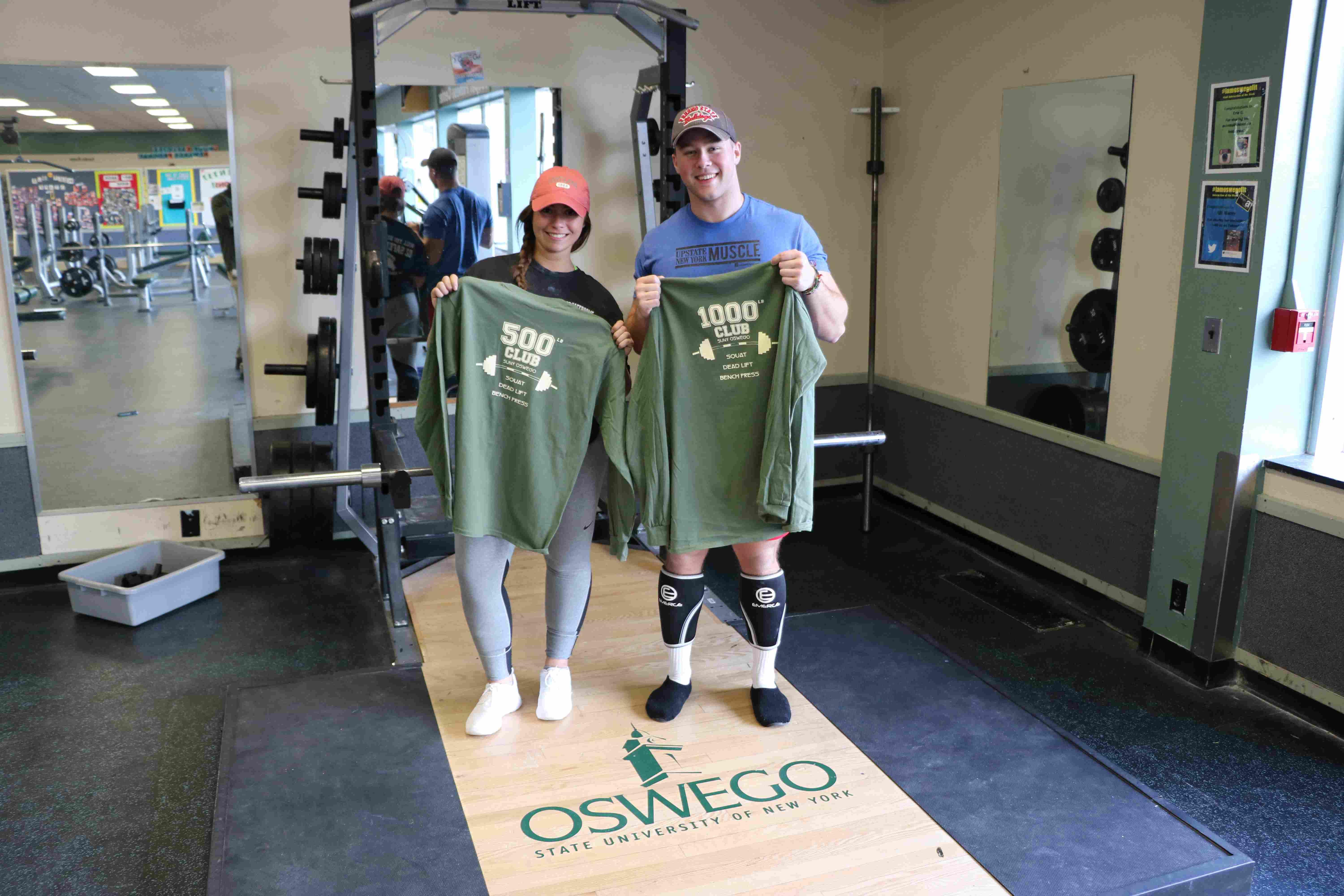 The purpose of the 1000 lbs. and 500 lbs. clubs is to acknowledge the physical achievement and dedication to training of fitness center members. To become a "member" of the club, one must perform one repetition of a Squat, Bench Press and Deadlift. After all 3 lifts are successfully completed, the total weight lifted is added up. To be a member of the 500 lb. club (women only), the total weight lifted must 500 lbs or greater. To be a member of the 1000 lb. club (open), the total weight lifted must be 1000 lbs or greater. All members of the club will receive a t‐shirt and have their names listed on the fitness center website. Read more here on how to participate. 
Fitness Testing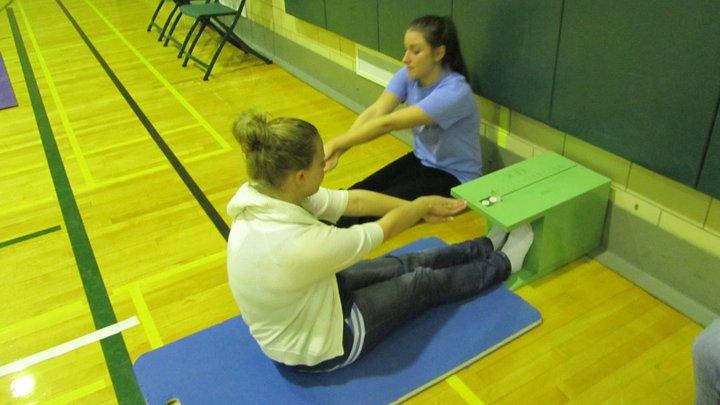 Personalized fitness tests are offered on select days throughout the academic year.  The tests are administered by the fitness center manager, assistant manager, and/or trained fitness center staff.
The tests include:
Body Fat Composition 
Height/Weight
Blood Pressure 
Resting Pulse Rate 
Body Measurement
Flexibility Test
Strength Test
Cardiovascular Test
Diet Analysis
Records are kept so members may re-test periodically for results of their participation in the fitness centers.
Residence Hall Programming
Throughout the year, the fitness center staff tries to visit each of the residence halls. At these programs, the staff presents on various fitness and nutrition topics such as:
A practical guide to exercise
Ways to avoid the freshman 15
Designing your Wellness Vision 
Total body workout in the comfort of your room           
Zumba Class
Yoga Class
Musicle Toning Class
*If you are interested in seeing a program in your residence hall, please contact your RA.
Other events and programs
Seminars/workshops
After Dark Fitness Classes (Candlelight Yoga, Nite Rider, Blacklight Zumba & Broga)
One Step Closer
Mental Health and Wellness Awareness Fair
Zumbathon
Restorative Yoga
#iamoswegofit giveaways
Carve it out group exercise incentive program
Upcoming Events and Announcements

Like us on Facebook

Follow us on Instagram
Quick Links