Staff profile
Jessica Folk
Full Time Instructor
---
Contact
324 Marano Campus Center
315.312.2615
folk@oswego.edu
Office hours
Spring 2017
Monday, Wednesday & Friday
11:30 - 12:30
or by appointment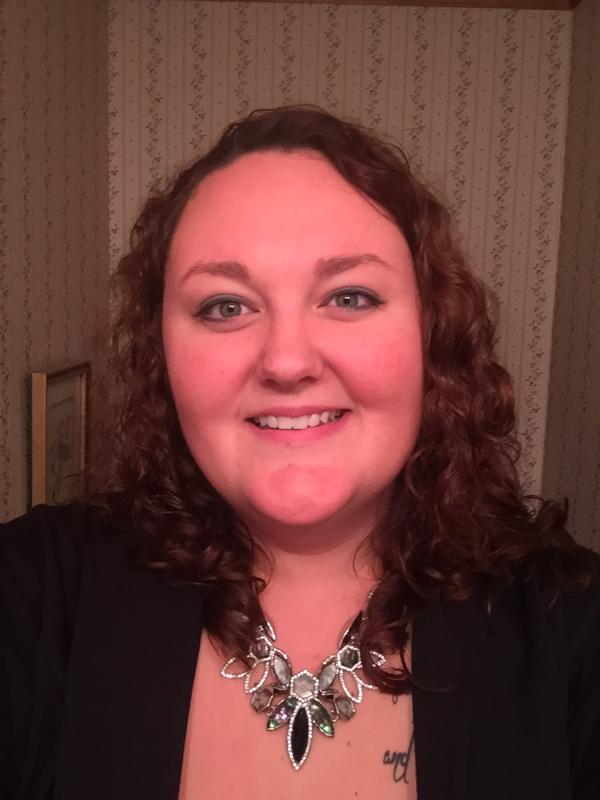 Jessica Folk is a Visiting Instructor in the English and Creative Writing Department. She earned a BA in Creative Writing and Cinema & Screen Studies right here at SUNY Oswego. She also holds a MFA in Screenwriting from Chapman University in Orange, CA. Jessica has published two slam poems and a short nonfiction piece with Ghost City Press, wrote a short film, entitled "Five", which was featured on the African American Short Film Series in 2015-16, wrote and produced the music video for the song "Home Forever" on behalf of Beautiful Mess Productions. Her thesis script "Poster Girl" has placed in numerous national screenwriting competitions, including the California Women's Film Festival. Jessica continues to pursue publication, screenwriting and producing in her future endeavors.
Publications
Ghost City Press - "I See You" & "Once is Enough" (Slam Poetry)
Ghost City Press - "Sing Us a Song" (Creative Nonfiction)
Awards and honors
"Poster Girl" - Finalist at the California Women's Film Festival
Performances and exhibitions
Education
BA Creative Writing and Cinema & Screen Studies - SUNY Oswego
MFA Screenwriting - Chapman University (Orange, CA)
Classes taught
Spring 2017 Courses
| | | | |
| --- | --- | --- | --- |
| CRW 201/820 | MWF | 12:40-1:35 | 256 Marano CC |
| CRW 207/800 | MWF | 9:10-10:05 | 210 Marano CC |
| CRW 207/810 | MWF | 10:20-11:15 | 210 Marano CC |
| ENG 220/830 | MWF | 1:50-2:45 | 256 Marano CC |
CRW 201-This introductory course explores the screenwriting genre as it applies to a visual medium.  Students will engage in writing exercises to learn the elements of story, character development, structure, scene study and dialogue.  Students will also analyze professional screenplays, learn to pitch and write their own short film script.  No prerequisite.
CRW 207-This writing course explores the playwriting genre through practical application of various writing techniques, exercises, and organizational concepts, and through critical analysis of theatrical literature and student work.  No prerequisite.
ENG 220-Using examples from popular culture, social media, film, television, novels and popular trends as the "text", this course examines what effect our culture has on modern media and vice versa. Students will take a deeper look at what it means to be human and interact with the world, as it exists today. Specific topics will be examined using zombie lore, fairytales in popular culture and much more!  No prerequisite.