Student employment opportunities
EOP Peer Leader Summer Program Position 
This position is a five-week, live-in position reporting to the EOP Director. All Peer Leaders will live on-campus with the EOP Freshman during the summer program, unless it is offered on a virtual platform.
If virtual, on campus housing is not provided.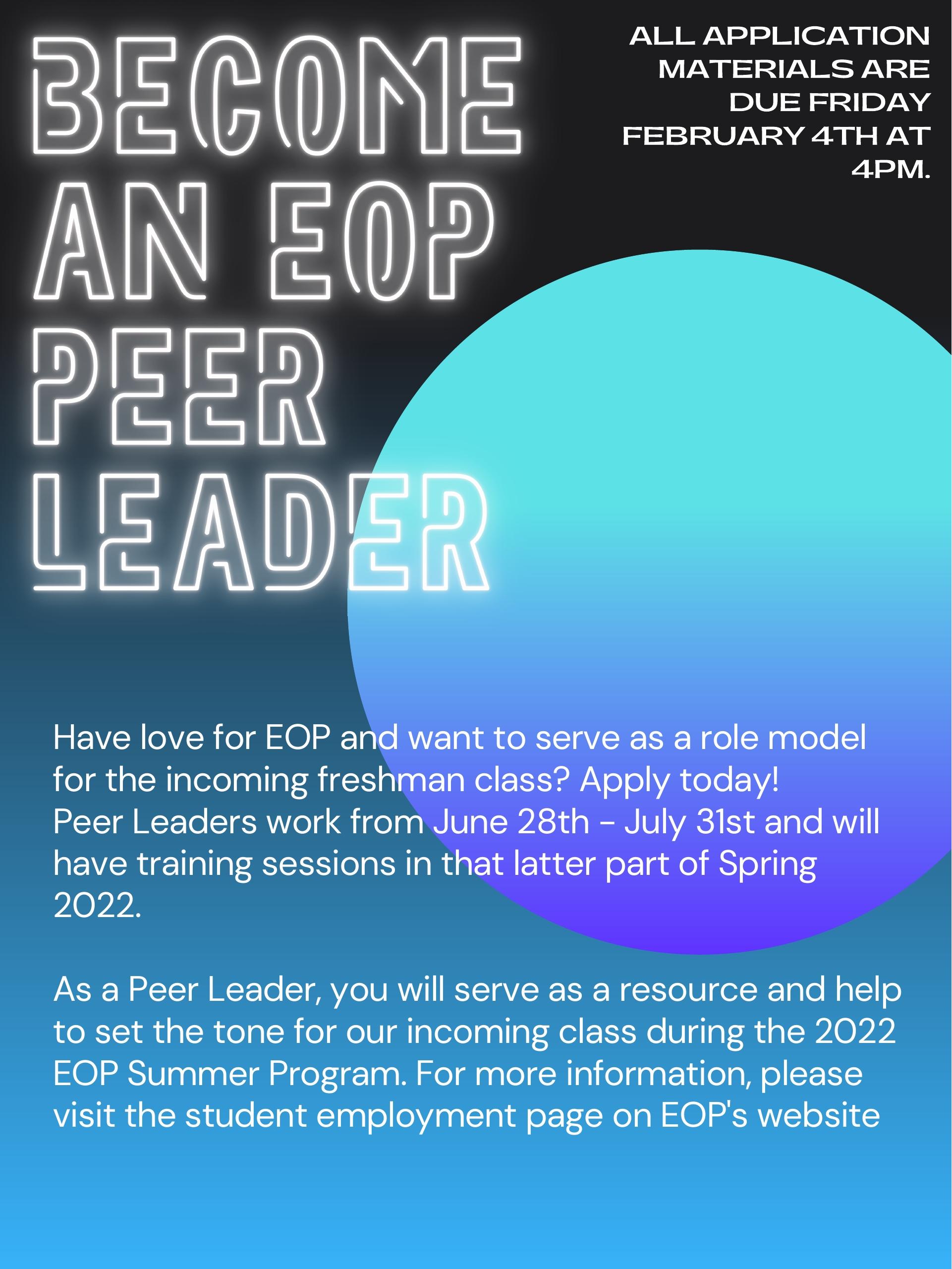 The Educational Opportunity Program (EOP) is currently CLOSED. Applications for those students interested in pursuing a Peer Leader position for the 2022 EOP Summer Program.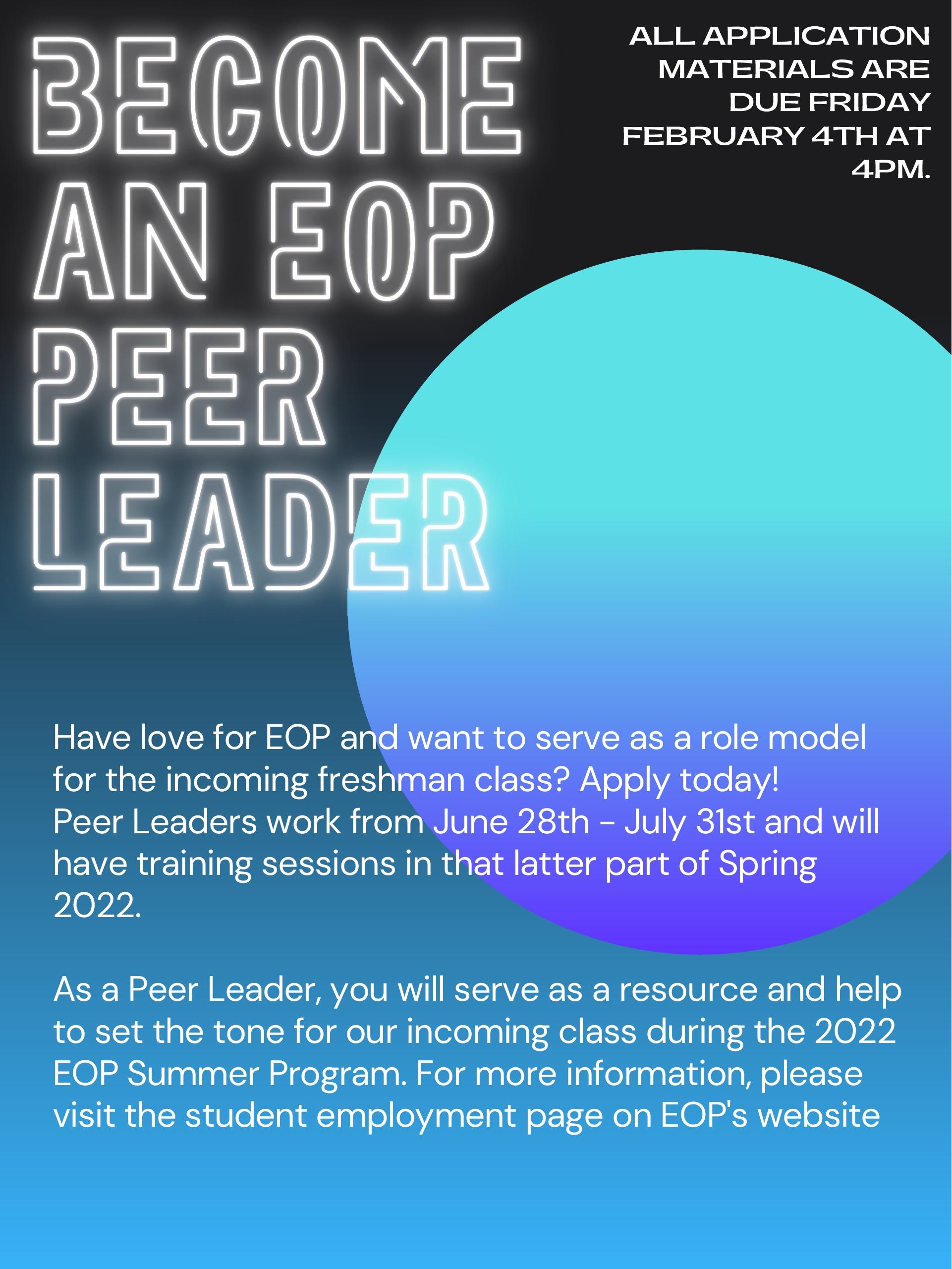 Peer Leader Position Application Instructions 
Click on the link for the job description:
For those serving as references for Peer Leaders who wish to apply, you may need to install Adobe Acrobat to save the document. 
We would suggest attending one or more of the following sessions with Career Services to help assist you with the application and interview process. 
 Complete the Peer Leader online application as well as submit a resume, cover letter, and two letters of recommendation via email to eop@oswego.edu by Friday, February 4th, 2022.  ALL application materials must be complete to be considered for an interview.
EOP Peer Leader Application
Resume - Your resume should include your employment history and leadership roles on campus and in the community.  
Cover Letter - Your cover letter should address your interest in an EOP Peer Leader position and include what you identify as your academic and leadership strengths, your knowledge of and any experience with the EOP program and your engagement in the college overall.  Lastly, you should address what you hope to learn as a result of the experience.
Recommendations -  2 references; recommended at least 1 SUNY Oswego professional staff or faculty (excluding EOP staff). Please do not include references from family or friends. 

 For more information contact the EOP office at 315-312-3094 or contact an Academic Planning Counselor (APC).