Educational Administration Department
Thinking about Educational Leadership?
Thinking about Educational Leadership?  There will be informational meetings for people interested in becoming certified in School Building Leadership/School District Leadership (see dates/location below).  Please RSVP at https://goo.gl/forms/TxgLgCrPoprxpMvN2
Tuesday, April 17th (4:30-5:30 pm) at Jefferson Higher Education Center (Watertown)
Wednesday, April 18th (4:00-5:00 pm) at SUNY Oswego in Syracuse (Metro Center/Syracuse)
Tuesday, April 24th (4:30-5:30 pm) at Victor Primary School, Victor CSD (Victor)
Email us at edadmin@oswego.edu for our information packet.  If you have specific course related questions our department chair, Angela Perrotto, can be reached at 585.217.7142.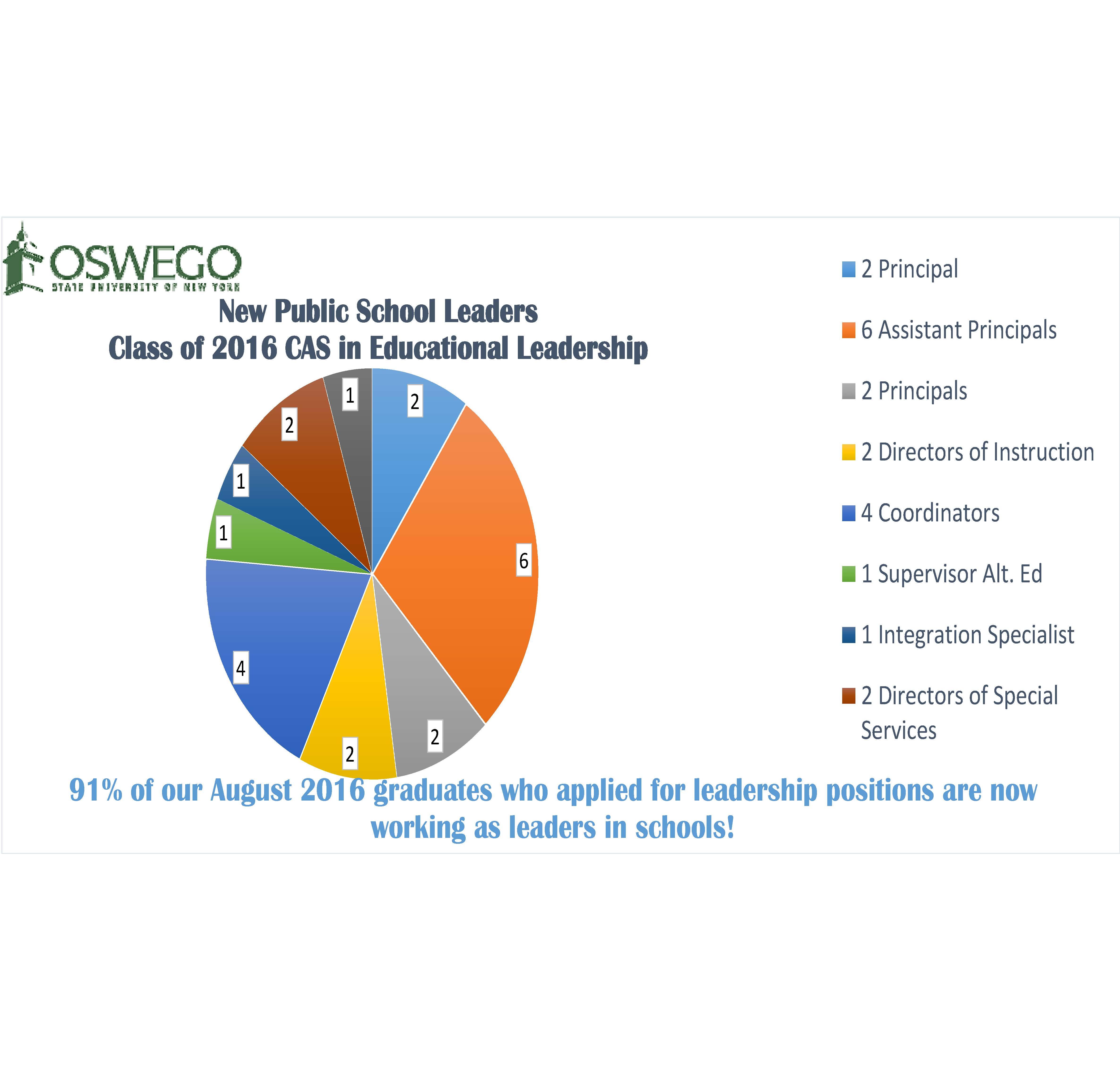 Apply to SUNY Oswego Educational Administration Department CAS program
Read the Fall 2017 (pdf) Newsletter.  

Fall 2017 Newsletter.pdf
(link for Alumni to provide updates to Ed. Admin. Dept.)
UPCOMING COURSES/EVENTS:
Friday, May 11th, 38th Annual Alumni Meeting & Reception for Graduates -  Registration Form