Candidate Policies & Faculty Council Representation
Candidates participate on Faculty Council, the governing body for the School of Education. Faculty Council is responsible for program and policy approval, and serves in an advisory role to the Dean. If you are interested in this kind of service, contact Faculty Council Chair, Dr. Laura Spenceley (606 Culkin Hall, 315-312-2014).
Academic policies that affect candidates in the School of Education are found in the College Calatog(s). Specialized professional education expectations are published in the SOE's Policy Handbook, including:
Professional Competencies for Teacher Education Candidates describe the standards of behavior appropriate for teaching professionals. Candidates in programs for other school professionals have similar expectations.
Fair Process & Procedure and Candidate Counsultation Policies describe what happens if professional standards of behavior are violated.
Resolution of Candidate Complaints explains how the college must track and respond to candidate complaints.
Field Placement Policies describe everything you need to know to be successful in your practicum, student teaching and/or internship experiences.
Electronic Portfolio Software Policy and Laptop Recommendations explain how computer technologies are used to evaluate candidate performance and provide high quality instruction in the School of Education.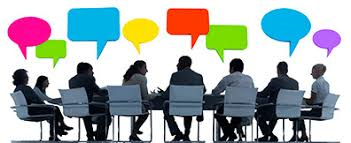 Candidates contribute to governance in the School of Education
Candidate Policies & Procedures