Faculty profile
Namrata Sharma
Adjunct Professor
---
Contact
namrata.sharma@oswego.edu
Office hours
by appointment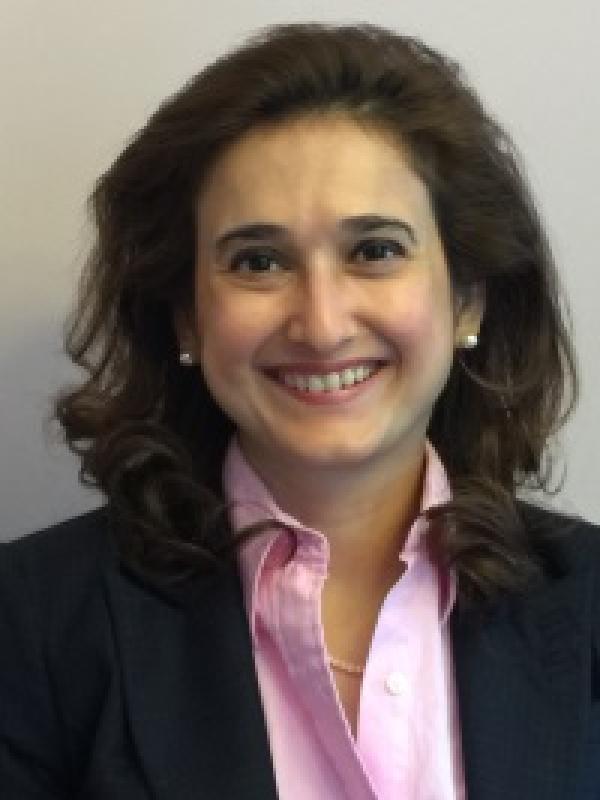 Dr. Sharma's research areas include international and comparative education, with a special focus on India, Japan, the U.K. and the U.S. She is an adjunct instructor and an international education consultant. Dr. Sharma's publications appear in a number of academic journals and books.
Research
• International and Comparative Education
• Global Citizenship Education
Her research includes leaders of mass movements and their relevance to global citizenship education; study of the effects of political climates on the values held by the youth; perceptions of youth as global citizens; and the role played by institutions in shaping student values and their sense of belonging. She has participated in funded international projects, including research topics on learning and teaching in higher education. The research outcomes have included the development and teaching of online courses (such as instruction of EDU 114: Comparative and International Education: Non-Western Perspectives at SUNY Oswego).
Publications
Selected publications:
• Sharma, N. (2015). Can active citizenship be learned? Examining content and activities in a teacher's education module engaging with Gandhi and Makiguchi. In M. Mukherjee (Guest Ed.). Indian education at the crossroads of postcoloniality, globalization and 21st century knowledge economy, special issue II. Policy Futures in Education, 13(3), 328-241. Sage Publications.
• Gundara, J.S. & Sharma, N. (2013). Some issues for cooperative learning and intercultural education. Intercultural Education, 24(3), 237-250.
• Sharma, N. (2008). Makiguchi and Gandhi: Their educational relevance for the 21st Century. Maryland, Lanham: UPA, Rowman & Littlefield.
Conferences
Most recent:
• Co-facilitated 2-day Division B pre-conference seminar on 'Soka Studies and Value Creation Curriculum: The Urgency of Non-Western/International/Comparative Curriculum Inquiry', American Educational Research Association (AERA), April 2017.
• Presented at Division B Vice President invited session 'Curriculum Paradigms, Perspectives, and Possibilities in Japan', AERA, April 2017.
• Presented at Division B curriculum studies panel, 'Gandhi: Curriculum of Love, Nonviolence, Justice, and Peace', AERA, April 2017.
Education
Ph.D., Education, Institute of Education, University of London, U.K., 2006 
MA, Education, Soka University, Tokyo, Japan, 1998 
BCom (Bachelor of Commerce), Delhi University, India, 1994