Faculty profile
Marcia Burrell
Professor
---
Contact
111 Wilber Hall
315.312.3584
marcia.burrell@oswego.edu
Office hours
By appointment only.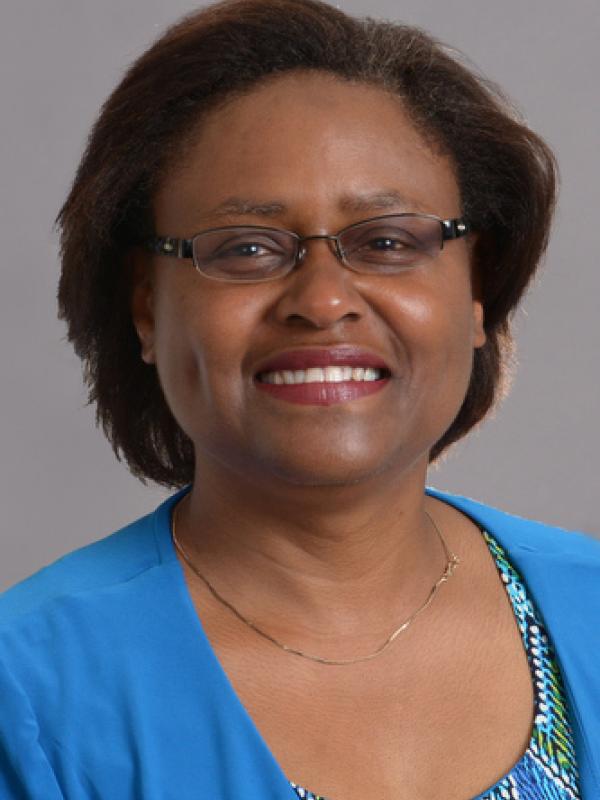 Dr. Burrell joined the Curriculum and Instruction Department in 2000, and has taught courses in assessment, math methods, and foundations. She works to include Instructional Technology into all the courses she teaches.
Research
Instructional Technology

Mathematics Learning and Gatekeeping

Global Education
Dr. Burrell's interests lie in using technology in the classroom especially as a vehicle for the knowing and learning of mathematics. Also, Dr. Burrell enjoys assisting students in the process of learning about other cultures through travel courses. 
Publications
Burrell, M. M. (2014, Fall). Teacher education on the brink. UUP In Touch, Newsletter of the Oswego Chapter, 8.
Maina, F., Burrell, M., & Hampton, B. (2011). Coping strategies for students of color in a predominantly white college: Voices from the alumni. Online Submission, Retrieved from EBSCOhost.
Conferences
McCormick, A., Burrell, M., Early, J., Glidden, L., Wan, H.(2016, January 23) Global Literacy Defined by Engagement: SUNY Oswego's Best Practices, Washington D.C, Association of American Colleges and Universities Conference.

Burrell, M. M. (2014, September, 25). Gate keeping. Workshop presented at Mathematics Education in a Connected World, Dubrovnik, Montenegro.

Burrell, M. M. (2012, July 9). Gate keeping: Teaching Mathematics from a Multicultural Perspective. Talk presented at STEM Education Conference, Syracuse University, Syracuse, NY. 
Awards and honors
President's Award for Excellence in Faculty Service, April 2011.
Accepted to the HERS (Higher Education Resource Services) Leadership Institute, July 2016.
Performances and exhibitions
Burrell, M.M. (October 3, 2015), TEDx Talk: Gatekeeping in Mathematics, Onondaga Community College, Syracuse, New York.
Education
Ph.D. Walden University, Educational Technology, 2006