Faculty profile
David Parisian
Visiting Assistant Professor
---
Contact
120 Wilber Hall
315.312.2653
david.parisian@oswego.edu
Office hours
By appointment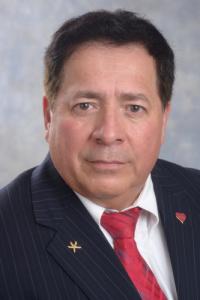 Dr. Parisian is a former secondary science teacher and district administrator. His graduate work in integration of instructional technologies and applied cognitive sciences at SUNY Potsdam and later at the Union Institute, combined with public school teaching and administrative experience, helped shape his values and develop his expertise in teaching students. An adjunct at SUNY Oswego from 1997 to 2012 and now a VAP, Dr. Parisian teaches courses in interdisciplinary methods and educational technologies. He provides leadership and professional development seminars for faculty, and supervises block one practicum students.
Research
Dr. Parisian's research interests include applied cognitive science to assist students in their transformation to college academics. He is also researching the field of resiliency and the psychophysiology connections between the heart and brain and the state known as coherence. His goal is to assist individuals to better self-regulate their emotions, manage their energies and achieve optimal performance.
Conferences
"Learning How to Learn: Using a MOOC and cognitive research to create a transformative environment for student learning." SUNY CIT Conference, SUNY Potsdam, Potsdam, NY, May 31-June 3, 2016,
"New Teacher Induction: Teaching with the Heart-Brain in Mind" Liverpool Central School District, Liverpool, NY, September 2015.
"Blended Learning: Using technology to flip your classroom" and "Developing Resiliency" for delegation from the Central China Normal University, Oswego, NY, June 2015.
Education
Ph.D., Education Curriculum and Instruction, Union Institute, 1997
Dissertation: A Natural Intelligence Model for Empowering Students
CAS, Educational Leadership / Administration, SUNY Oswego, 2003
MS, Education Computer Technology, SUNY Potsdam, 1985
BS, Natural Science, Southampton College LIU, 1979