Faculty profile
Amanda Fenlon
Department Chair
Professor
---
Contact
110B Wilber Hall
315.312.2642
amanda.fenlon@oswego.edu
Office hours
By appointment before or after class on Mondays and Wednesdays.
Tuesday 2-4pm, Friday 10am-2pm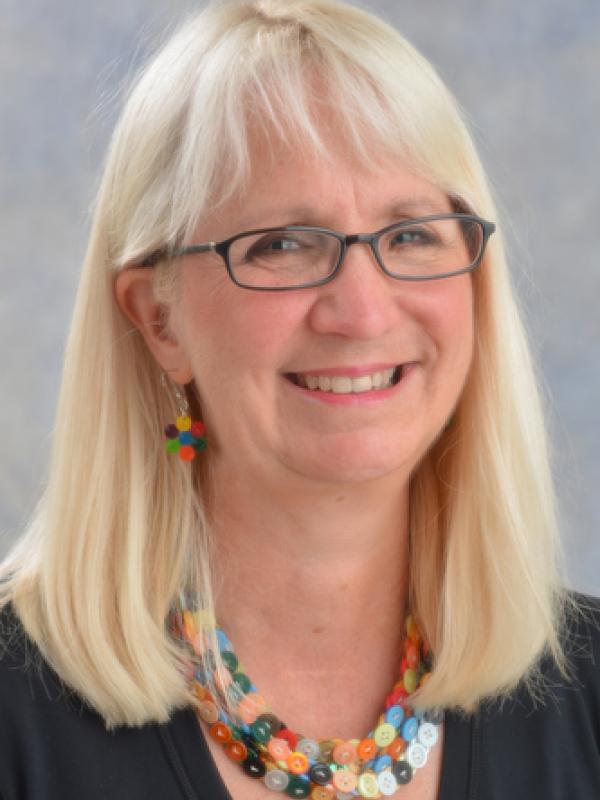 Dr. Fenlon is a former special education teacher and administrator. Her graduate work in intensive special education at the University of Vermont and later at Syracuse University, combined with public and private school teaching and administrative experience, helped shape her values and develop her expertise in teaching students with complex learning needs. At SUNY Oswego since 2001, Dr. Fenlon teaches special education methods courses, a leadership and professional development seminar, and supervises student teachers in the graduate programs in Special Education.
Research
Dr. Fenlon is a Special Education methods professor and student teaching supervisor. Her research interests include inclusive education, teaching students with the most complex educational needs, positive behavior supports, school transitions, and using assistive technology to help students with disabilities access the Common Core curriculum.
Publications
 Fenlon, A. & Fox, L. (2013) "I Love this Computer!": Considerations for using assistive technology to engage middle school students with disabilities in authentic writing. Closing the Gap Solutions, December, 2013, January, 2014, 21-26.
Fenlon, A. (2011). Road map for a dream: How can schools and families ease the transition into kindergarten for children with disabilities? Educational Leadership, 68, (8), 23-26.
Fenlon, A., Pidlypchak, H. & McNabb, J. (2010) So much potential in reading: Developing meaningful literacy routines for students with multiple disabilities. Teaching Exceptional Children, 43,(1), 42-48.
Conferences
"Curriculum Components For the Success of ALL Learners", Annual SUNY Oswego Technology Conference, October, 2015. Oswego, NY. Presented jointly with SOE Faculty: Angela Perrotto, Anne Fairbrother, & Tiphanie Gonzalez. 

"He's Really Writing": Using Assistive Technology to Help Students with 

Disabilities to Reach Common Core Curriculum Standards in Writing" 5th Annual 

Adirondack Assistive Technology EXPO, October 2015, Tupper Lake, NY, 

"Using Assistive Technology to Help Students with Disabilities Reach Common Core Learning Standards Annual Conference of the New York State Council for Exceptional Children", Syracuse, N.Y., November, 2014.
Awards and honors
Technology Innovation Program (TIP) Grant Award, $8,946.00 "Preparing Adolescent Special Education Teacher Candidates to Use Technology to Enhance Learning and Participation for Secondary Students with Disabilities" SUNY Oswego, Fall, 2015.

UUP Individual Development Award (IDAP), $550.00 ""Instructional Materials to Prepare Adolescent Special education teachers for their role in serving students with significant disabilities"". SUNY Oswego, Fall, 2015.

"Who Cares About Kelsey?" Education Kit and Community Screening Award. After being awarded the materials (approximately $300.00 value), we held a successful screening of the film which explores the life of a high school student with emotional and behavioral challenges and the supports her school put into place fro her to persist to graduation. Over 100 SUNY Oswego education and psychology students attended the film and panel presentation, Spring, 2014
Education
Ed. D. Syracuse University, Special Education administration, 1991
MSED, University of Vermont, intensive Special Education & Essential Early Education, 1982
B.A. Special Education, Elementary Education, Psychology, 1980