Art education K-12 initial MAT
Degree Overview
Art classes allow students of all learning abilities to thrive. Explore how art affects children's developmental processes and why art education is vital in today's schools. Gain real-world experience through two student teaching placements over the course of your education. Learn how to help students use creative expression through various mediums.
This program encourages teaching in both urban and rural areas and both elementary and high school settings. As a student in SUNY Oswego's NCATE accredited program, you will expand your skill set and be able to work with your students using both traditional and digital art. Following completing of the program, candidates are eligible for New York State Initial Teaching Certification.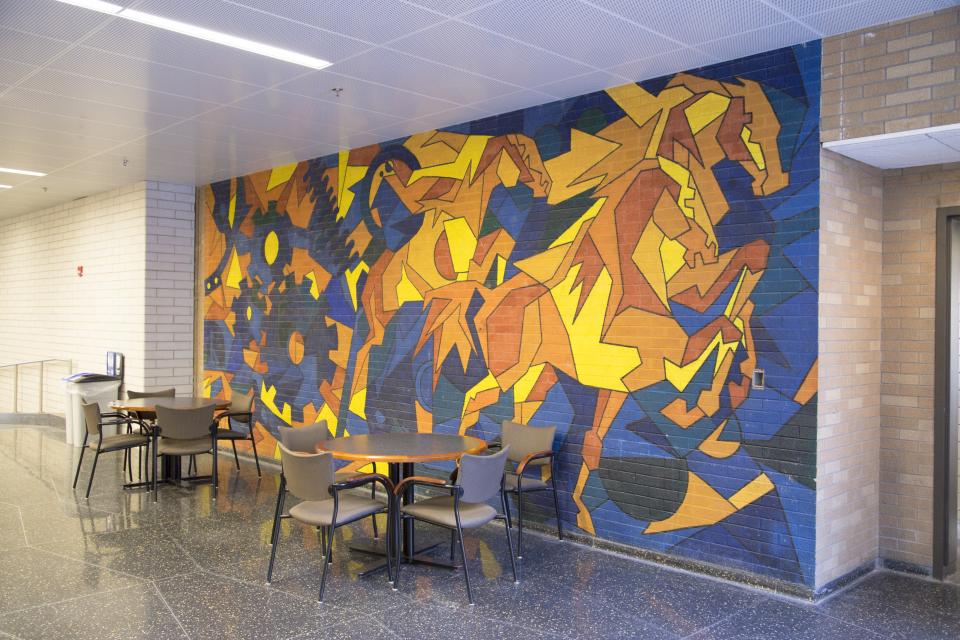 Program Requirements
This degree will qualify a candidate to receive an initial certificate to teach visual arts in all grades in New York State.  For this and all NYSED teaching certificates, passing the appropriate New York State Teacher Certification Examinations and meeting other criteria for NYSED teacher certification is also required (see www.highered.nysed.gov/tcert/). To verify that you meet the requirements to apply to this program please contact the Curriculum and Instruction Department in the School of Education to arrange an advisement meeting.

Program requirements are officially described in the current SUNY Oswego Graduate Catalog. You may request additional information on the Graduate Studies website (or contact 315.312.3152, 601 Culkin Hall, SUNY Oswego, Oswego, NY 13126).

For further information contact Dr. Ritu Radhakrishnan, MAT Art Coordinator, Curriculum & Instruction Department, 110 Wilber Hall, SUNY Oswego, Oswego NY 13126, ritu.radhakrishnan@oswego.edu.